19 years ago I celebrated my very first Mother's Day.
I still remember how nervous I was getting myself ready for church
that morning; not to mention getting Olivia ready.
Over the years I have come to LOVE Mother's Day.
I love spending the time with my children and especially
my Colonel; they always make the day very special for me.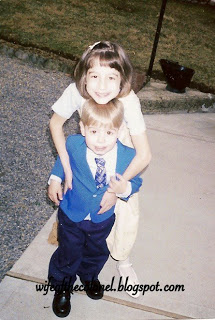 There have been quite a few years that the Colonel
has not been able to celebrate with us, but he always makes sure
the day is special for me.
This picture was taken a few years ago during a visit
to Washington DC. We're standing in front of the WWII Memorial…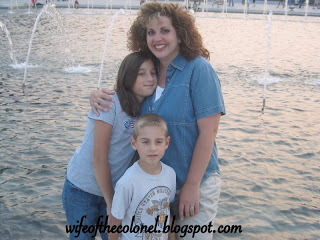 This picture was taken last November…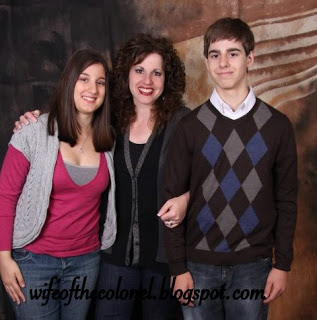 My love for these two children knows NO limit
and I am blessed beyond measure to have them call me MOM.
I love you Olivia and Michael.
Psalms 127:3
"Children are a heritage from the Lord…"
Proverbs 31:28
"Her children arise and call her blessed…"
Thank you LORD for blessing me.
I hope and pray you all are having a wonderful
Mother's Day!