Good Morning! I thought I'd share some pictures of one of my favorite rooms in our house. I've always wanted a formal dining room…our house in Paterson had a dining room but it was open to the kitchen and I really didn't like sitting down to a nice meal while still being able to see the kitchen sink!
My blue and white coffee set and collection of White House ornaments that my parents give me every year…I love them so much I keep them up year round!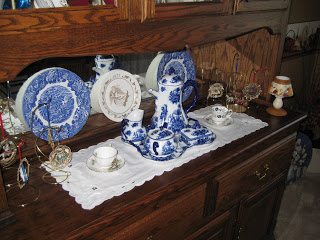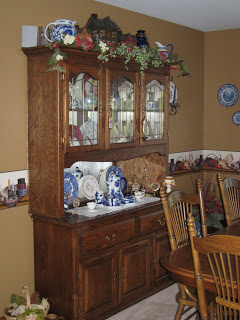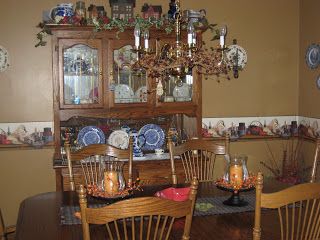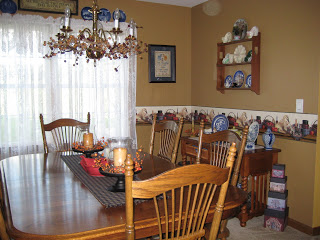 My sideboard with some of my collection of blue and white!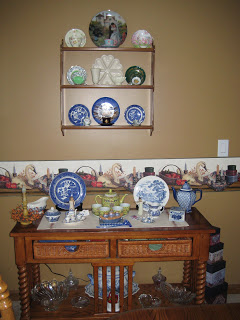 Close up!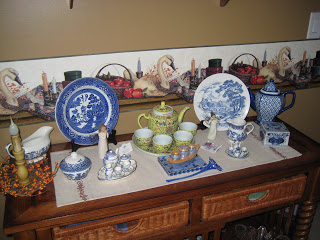 And finally a close up of my favorite miniature tea set from my hubby!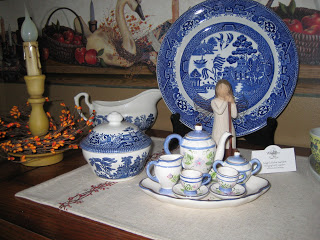 I hope you've enjoyed my little tour! Most of the pieces I've collected over the years have been "hand-me-downs" from Vivian Hock and my mom and garage sale finds. On the back wall, next to the window, is a cross stitch sampler that my grandmother stitched that I had framed a few year ago. Enjoy your day!