On Saturday the Colonel, myself and my mom headed to the town of Bethlehem, PA…about 30 minutes from where we live. The kids had to be at church for the final rehearsal of the Christmas production and we decided instead of staying home or hanging around church, we were going to do something different.
I heard about the Christmas Buffet at The Hotel Bethlehem advertised on the radio and immediately knew it would be something fun to do. Bethlehem is a beautiful, quaint little town established in 1741 by 13 Moravian Missionaries.
The Hotel Bethlehem is on the site of the first house they built, which was only a little log cabin and it housed both humans and animals! As they celebrated Christmas Eve that year, they decided to name the area, Bethlehem.
The Lobby All Decorated…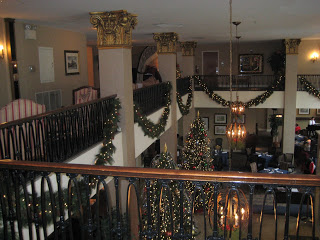 The Buffet…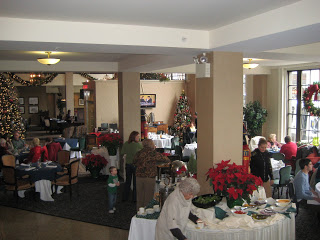 The Three of Us…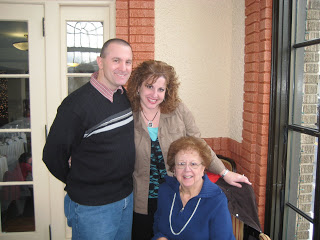 Mom and the Colonel Enjoying Their Food and The View…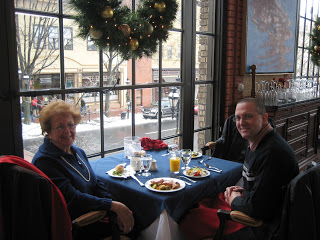 A View of Main Street, Bethlehem…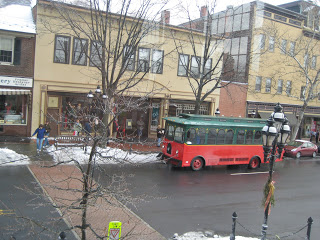 We decided that we started a new tradition in the Behr/Christensen Family. It was a beautiful wintry day and we had a wonderful time.