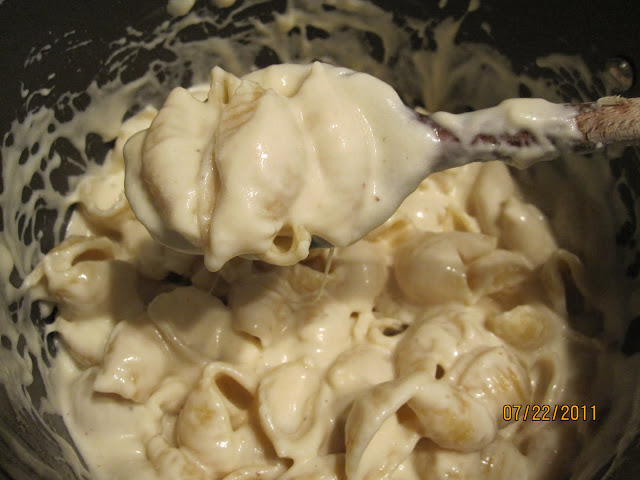 When Olivia was a baby, she LOVED mac and cheese. I use to make it, home-made of course, and freeze it in ice cube trays.

But as she grew, her love for mac and cheese changed and she would only eat mac and cheese from a box.

Last year I experimented with the original recipe and instead of baking it, I served it straight from the stove top and she loved it. In fact, both kids loved it.
This is a DIFFERENT mac and cheese, like I said it's not the kind you bake.
Here's what you need:
¼ cup butter
¼ cup flour
2 cups half and half
1 cup milk
1 chicken bouillon cube
1 tsp. mustard
1 tsp salt
1 tsp pepper
1 cup white cheddar cheese
1 cup Monterrey Jack cheese

Cooked pasta shells or you can use any shape you know your family likes.
Melt the ¼ cup butter in a heavy sauce pan.
Add the ¼ cup flour and combine with the melted butter.
Add the 2 cups of half and half and milk and cook until slightly thickened.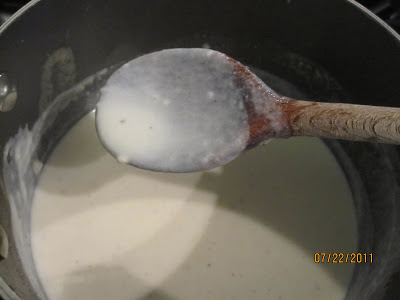 Add the mustard, salt and pepper and the bouillon cube.
Continue cooking until the mixture thickens.
Add the 2 cups of cheese.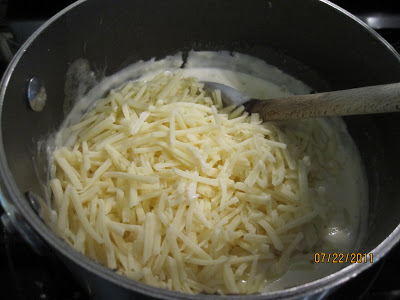 Remove from heat and continue to stir until the cheese has completely melted.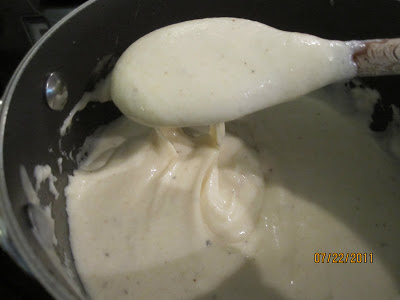 Cook the pasta shells.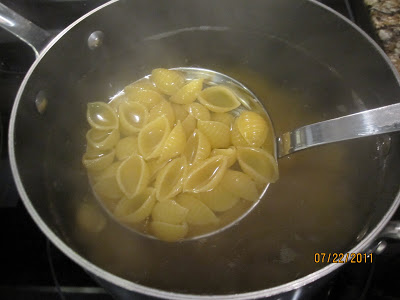 Drain the pasta and return to the pot or serving bowl. Add the cheese sauce.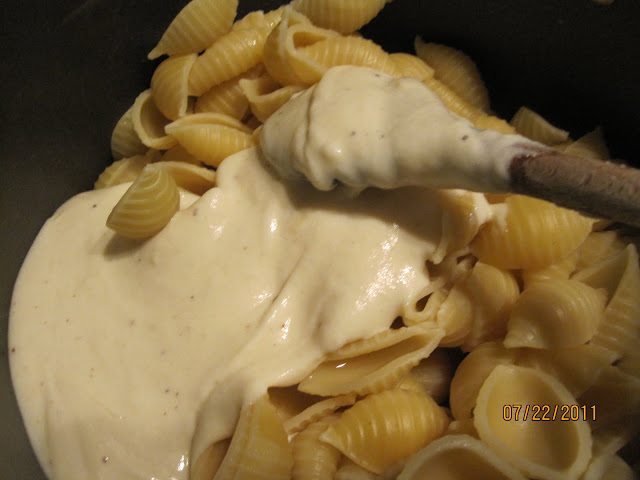 Ready to eat.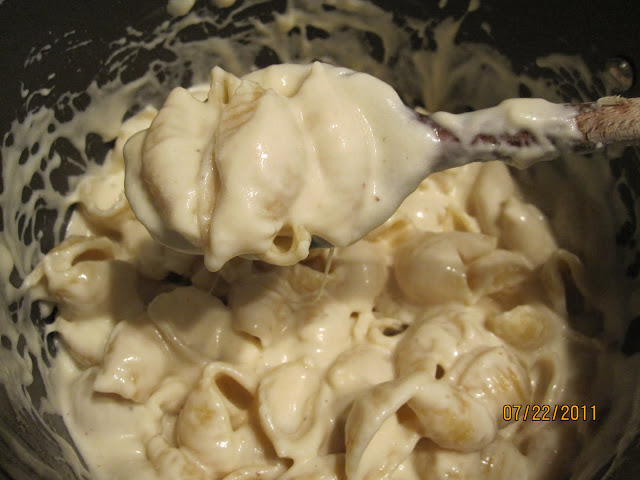 This sauce freezes well so I sometimes like doubling the recipe to have extra sauce to freeze and pull out when life gets busy.

If the sauce is too thick, you can thin it out by using extra half/half.

ALSO, try using Fettuccine noodles. Add grilled chicken breast along with the cheese sauce. And you have Chicken Fettuccine.

DELICIOUS!