A few weeks ago I set out to make a recipe that I love…Pasta with Vodka Sauce. BUT, I didn't want to include the vodka in the sauce. Yes, I know the alcohol cooks off and you're left with only the flavor of the vodka. But, purchasing vodka is out of the question, for me.
I went searching on line for a recipe and discovered that all you need is to add a little heavy cream to your regular tomato sauce recipe and you have Vodka Sauce without the vodka.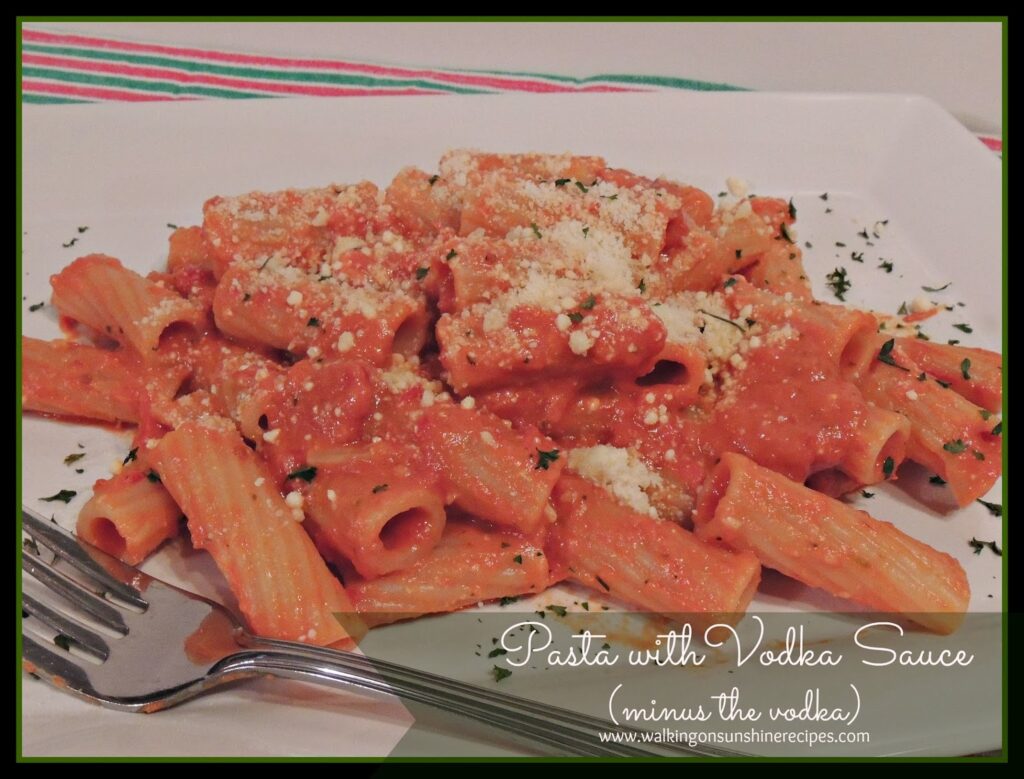 Pasta with Vodka Sauce (minus the vodka)
Ingredients:
5 Tablespoons butter
4 garlic cloves, finely chopped
1 can, 28 ounces, crushed tomatoes
1/2 cup heavy cream
1 Tablespoon onion powder
3 teaspoons basil, or fresh if you have it on hand.
salt and pepper
OPTIONAL: 1 teaspoon Italian seasoning, a small pinch of red pepper flakes and I always add a teaspoon of sugar for every can of tomatoes I use in my sauce.
Directions:
In a heavy pot, melt the butter.
Add the garlic and cook until golden brown.
Add the tomatoes and seasonings and simmer for about 10 minutes.
Stir in the heavy cream and simmer for another 10 minutes.
*NOTE: I prefer to have my sauce cook for much longer than 10 minutes. I simmered my sauce over a low heat for about an hour BEFORE I added the heavy cream.


Adding the heavy cream to the sauce…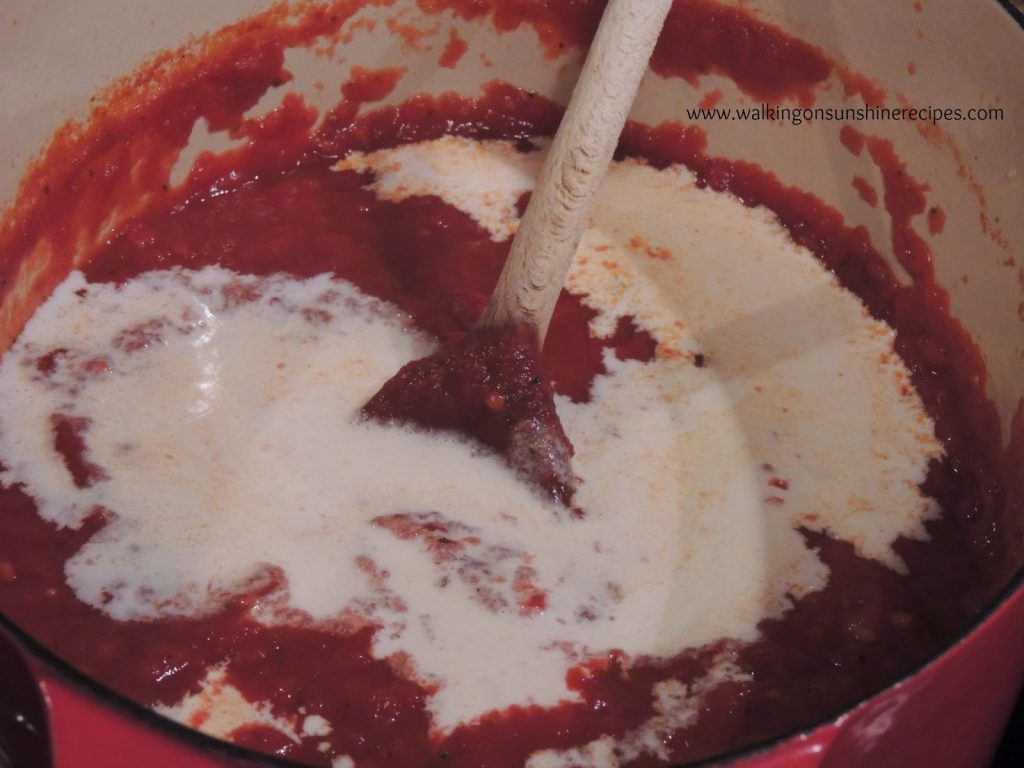 Continue to simmer for about 10 minutes…
Serve the sauce over your favorite cooked pasta. Top with a good amount of Parmesan cheese…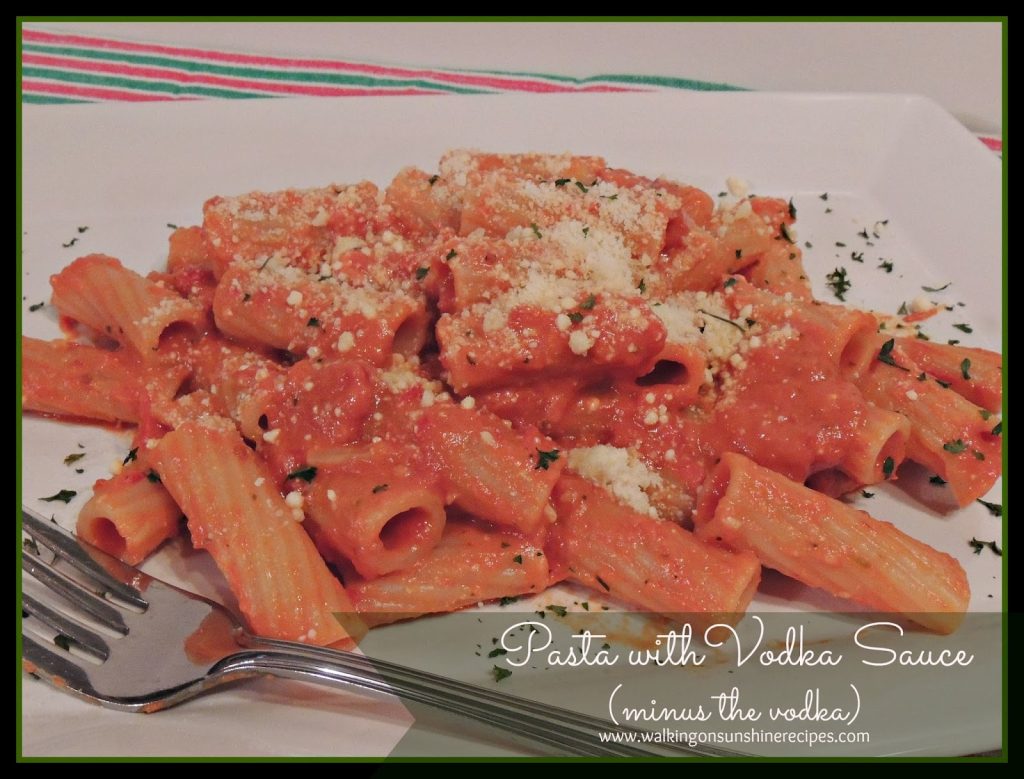 I absolutely LOVED this sauce. I hope you will too!