This week's Something Yummy for my Colonel's Tummy
is a DELICIOUS treat...
Peanut Butter Oatmeal Squares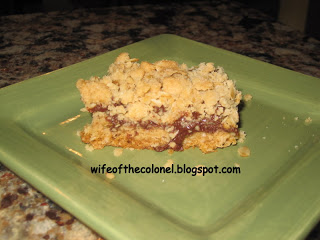 they were so EASY and so DELICIOUS.
YES, the Colonel loved them as well.
Ingredients:
1 cup butter, softened
1 ½ cups packed brown sugar
2 cups old-fashioned oats
2 cups flour
1 tsp. baking soda
1 package (8 squares) Baker's Semi-Sweet Chocolate
¾ cup creamy peanut butter
Begin by creaming the butter with the brown sugar...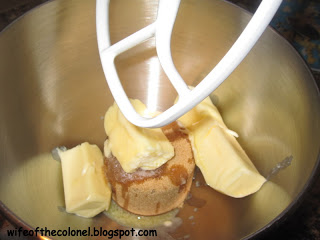 Add the combined oats, flour and baking soda and mix well...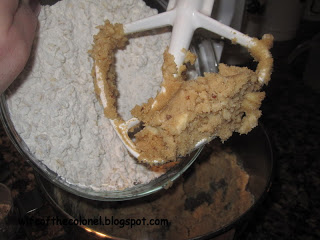 Press 3 cups of this mixture onto the bottom of a
13 X 9 inch pan sprayed with cooking spray...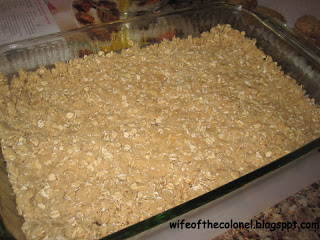 In a small microwavable bowl, melt the chocolate...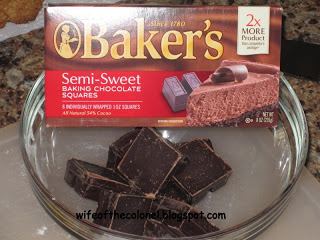 Stir in the peanut butter...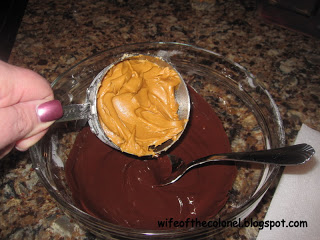 Carefully spread over the crust...
(Yes, those are oatmeal cookies cooling in the background)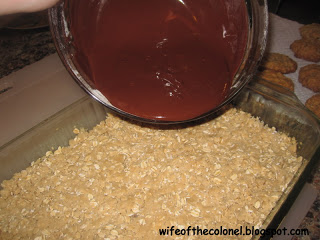 Looking good...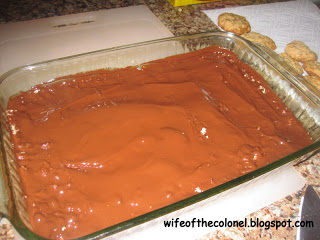 Now take the remaining crumb mixture and sprinkle on top...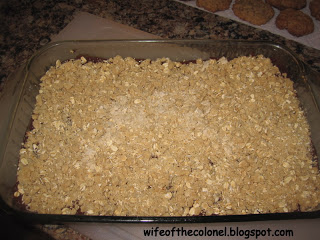 Bake for 22 to 25 minutes in a preheated 350 degree oven or
until the edges are golden brown...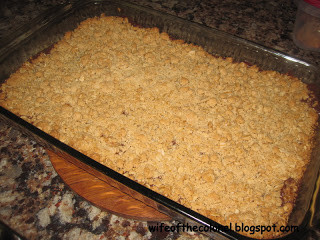 Cut into squares and enjoy...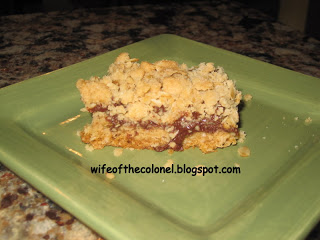 These really were DELICIOUS, but what I really
enjoyed about this recipe was how EASY it was to assemble.
Let me know if you try them!
Enjoy your day!