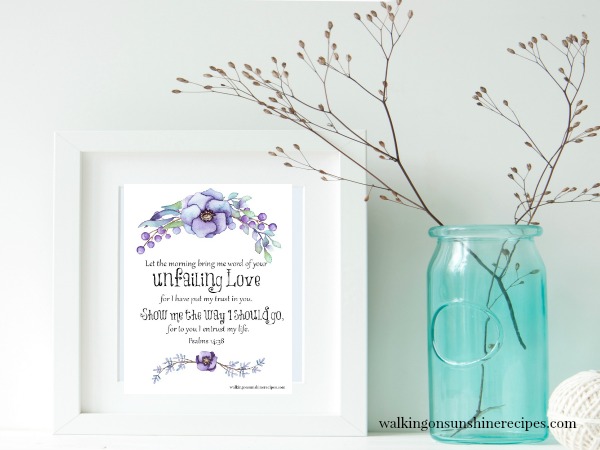 We're all getting ready for Valentine's Day but the greatest love anyone has ever given us is from our Lord. I love this verse found in Psalms 14:38 that describes the Lord's love as unfailing…meaning it never fails. It lasts forever.
Psalms 14:38
It's hard some mornings when things get busy trying to get the kids to the school bus on time or maybe getting the lunches packed. Or maybe we sit down at the computer to check out "one thing" but that turns into an hour! But let's try this week to start our day looking to the Lord for help and guidance.
"Let the morning bring me word of your
unfailing love,
for I have put my trust in you.
Show me the way I should go,
for to you I entrust my life. "
Psalms 14:38
Once you click the button below, you will be taken to box.com and can download the printable.
Once the printable is downloaded, you'll be able to print it out using whichever print program you have for your computer. I have mine printed out in a 8X10 size and hanging on my bulletin board.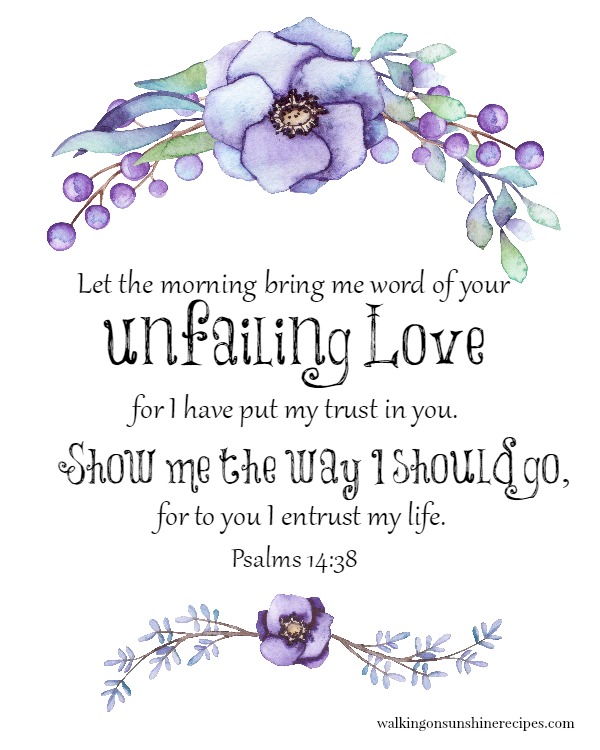 If you'd like more FREE printables, subscribe to my newsletter
and you'll have access to my Printables Library.