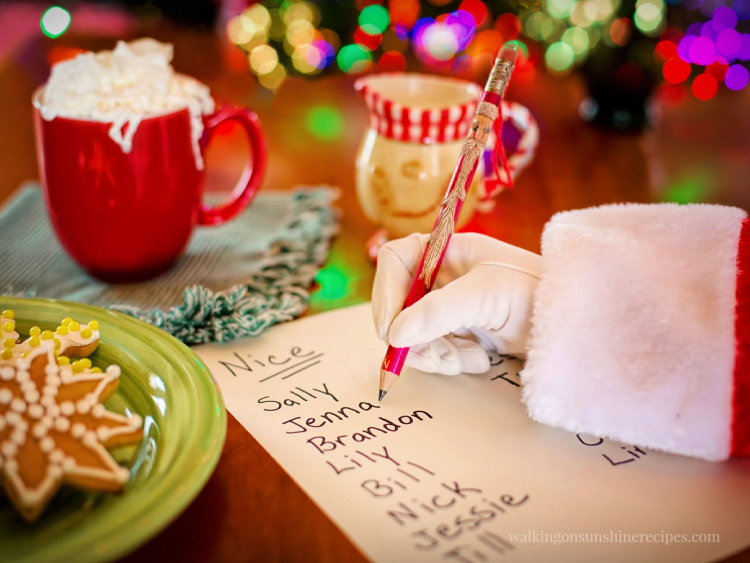 Fun Christmas Game to Play
Let's have some fun and answer silly questions that have to do with Christmas!
1. Wrapping paper or gift bags? Well, the Colonel usually wraps the gifts and he does such a great job! I tend to use gift bags. I just don't have the patience.

2. Real tree or Artificial? Artificial again, patience. I want the tree up the day after Thanksgiving and if we used a real one, it would be dead by Christmas.

3. When do you put up the tree? Usually the day after Thanksgiving, this year, a few days later.

4. When do you take the tree down? Usually New Year's Day. Ever since I was pregnant with Olivia, I have that tree down as soon as I can after Christmas. I must have been in that nesting phase that first Christmas when the tree was down and a few days later I went into labor with her, 6 weeks early!

5. Do you like eggnog? Oh my word...do I love eggnog...YES! But I only just discovered it about 6 years ago. I grew up with eggnog at Christmas time, served it for my guests but never tried it until 6 years ago. What I was missing all those years!

6. Favorite gift received as a child? This is hard, but I love that designing set my brother gave me when I was in 6th grade. I had a dreams of becoming a fashion designer.

7. Hardest person to buy for? Well, it use to be my dad...would give anything to buy him a tie this year!

8. Easiest person to buy for? Probably my husband...he prints out pictures of what he wants.

9. Do You have a nativity scene? Yes and I love it! Purchased it the year I was pregnant with Olivia and it cost around $50 and I remember thinking that was so much money...money we didn't have, but I wanted to have one now that we were ready to have children.

10.Mail or email Christmas cards? Mail...but not this year, sorry.

11. Worst Christmas gift you ever received? A basket full of Easter soap at a Ladies Christmas party gift exchange at church. Don't even ask.

12. Favorite Christmas Movie? Its A Wonderful Life...watched it for the first time last year with Olivia...she loved it!

13. When do you start shopping for Christmas? December 26th, does that surprise ANYONE??

14. Have you ever recycled a Christmas present? Well...see #11, just kidding...NOT.

15. Favorite thing to eat at Christmas? My mother's rouladen...hadn't had it in years.

16. Lights on the tree? What a silly question...of course!

17.Travel at Christmas or stay home? This year, our house!

18. Open the presents Christmas Eve or morning? Christmas Eve...we started doing this 2 years ago because I hated rushing through opening them on Christmas morning, packing up and leaving the house to get somewhere or having to hurry up and clean up because company was coming.

Let me know if you want to post your answers on your blog. I promise to come for a visit.

I'll probably come for a visit anyway! I love my blogging friends!