What do YOU do with leftover chicken?
Does it sit in a plastic container in your refrigerator for a few days
and then you toss it?
After you see how easy it is to make this recipe, you'll be making
EXTRA chicken every time you grill so you can use it for these delicious quesadillas.
Chicken Quesadillas…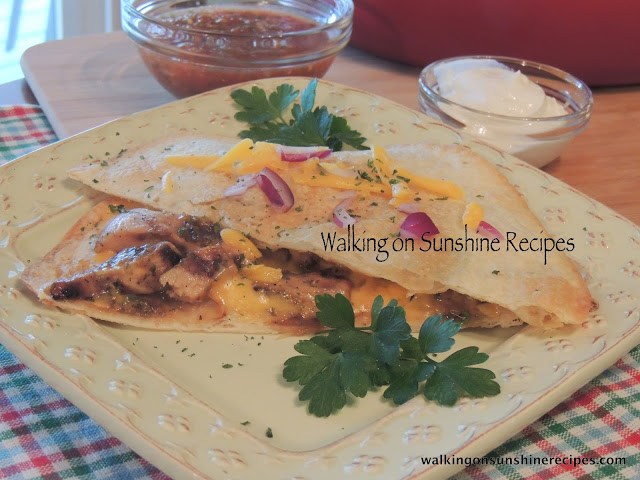 And I don't only use chicken. Here are some other ideas…
Leftover grilled skirt steak…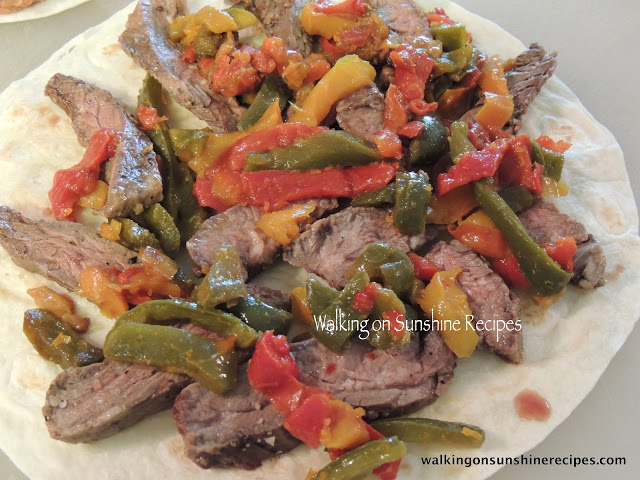 Refried beans…
Leftover grilled chicken…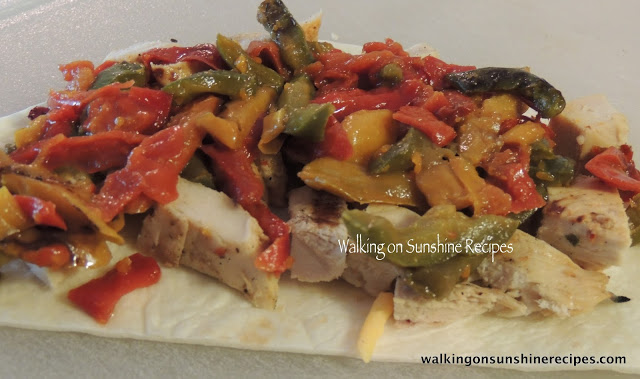 Basic Recipe for Quesadillas





Ingredients



Flour Tortillas
Leftover chicken, steak, taco meat or refried beans
Cheese
Salsa
Peppers, onions, black olives
Sour cream
Directions
Place a flour tortilla on a cutting board or flat surface.
Add your choice of meat, followed by cheese, peppers, onions, and black olives.
Cover with another flour tortilla.
Place on a baking sheet and brush with a little oil before baking in a hot 425 oven until the
tortilla is slightly browned and the cheese has melted.
Let cool slightly before slicing.
I love to add the marinade from the recipe that I posted yesterday on top of the grilled chicken in the quesadilla. You can find the recipe for the marinade
HERE
.
Also, there is no "right" way to make a quesadilla. Add whatever toppings YOU enjoy. Be creative.
Top with sour cream and salsa…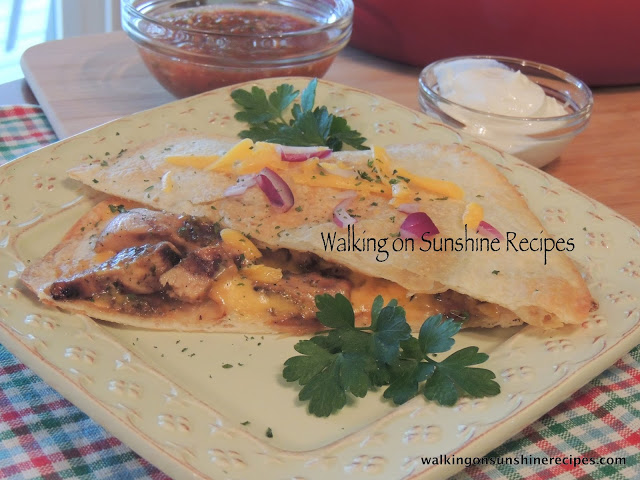 Add a side salad and you have a very delicious meal!
You can find the recipe for
Skirt Steak
HERE
…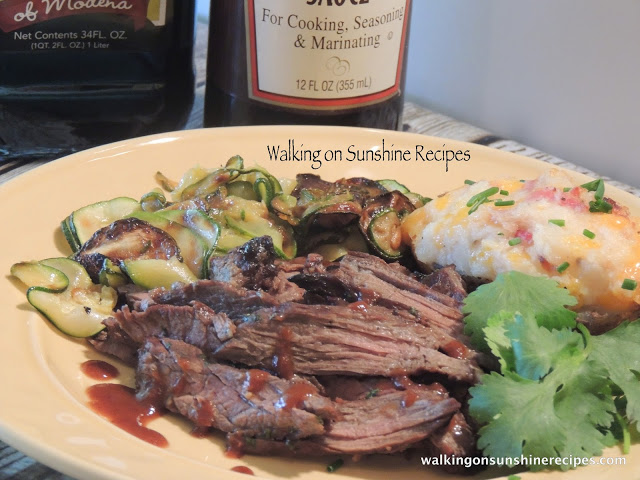 Enjoy your day!