Last week I shared two ways I love to enjoy fresh tomatoes
Here is another delicious way to enjoy fresh tomatoes…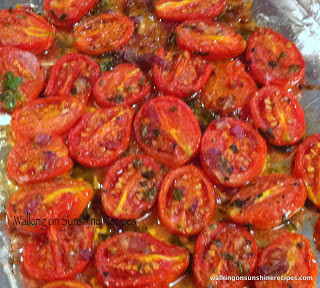 Roasted Tomatoes
Ingredients:
12 plum tomatoes, cut in half or quartered
1/4 cup olive oil
1 TBS garlic, minced
1 TBS red onion, minced
2 teaspoons fresh basil
2 teaspoons fresh parsley
Salt and freshly ground pepper
Mix all the ingredients together and toss with the tomatoes.
Lay the tomatoes on a lined baking sheet.
Place in a preheated 250 degree oven for 1 to 2 hours.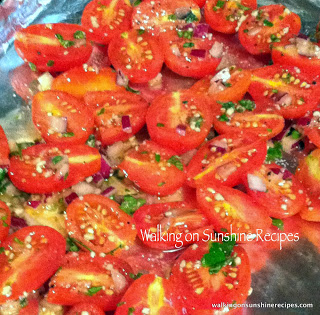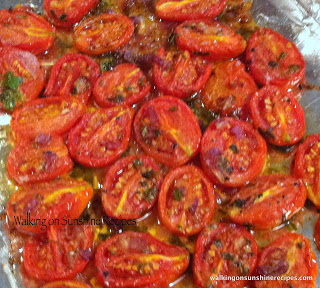 This is how I enjoyed them the other night on top of sliced mozzarella…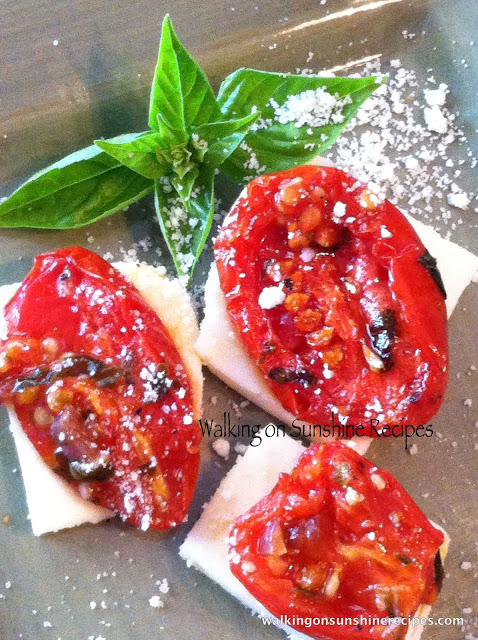 You could also put the roasted tomatoes on top of pizza dough and then bake.
Or toss the roasted tomatoes into some cooked pasta.
The ideas are endless so why not try roasted some tomatoes tonight!