Usually on Saturday's I spend a few minutes
introducing you to one of the many blogs that I read.
And I had hoped to do this today as well,
but life gets busy and we're leaving in a little while
to pick up our daughter from the airport.
She is coming home for CHRISTMAS!
She attends college down in Florida
and will be home till January 10th.
Olivia's coming home today…
LET THE BAKING BEGIN!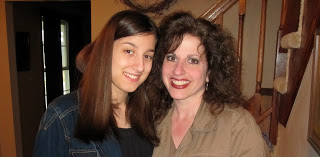 Enjoy your Saturday!