This is the first garden the Colonel and I have grown in three years.
I've enjoyed the time spent weeding and tilling the soil and watering.
We've worked really hard over the last few months
and we're beginning to enjoy all the work.
Pumpkins...
Did you know that there are male and female flowers that form on the plants?
And the pumpkin grows from a female plant.
If you don't have bees doing the "work," you can go out early in the morning
when the flowers are open and help nature out...thankfully we haven't had to do that!
Cucumbers...
Do you see the new ones coming?
I accidentally purchased "pickling" cucumber plants.
Does anyone have a good recipe to pickle them?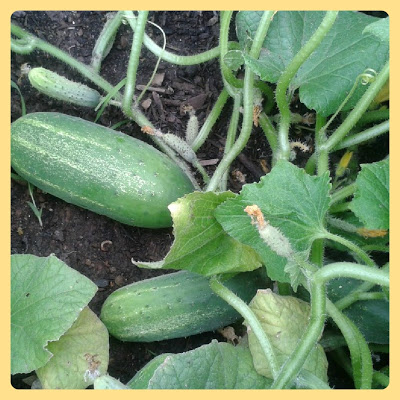 Zucchini and Summer Squash...

Tomatoes...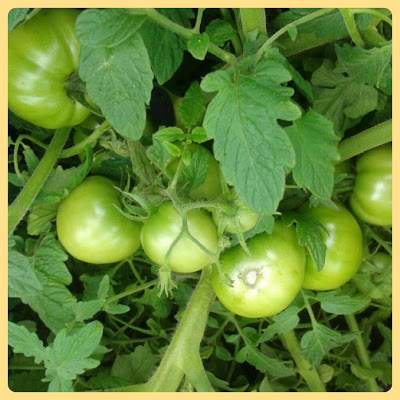 Lettuce...
There is something about fresh
lettuce that I love!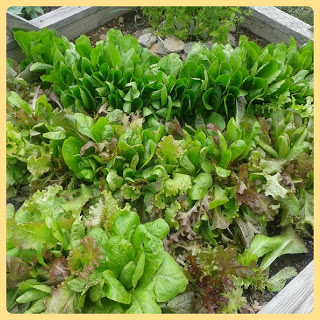 I find the time I spend in the garden very relaxing.
A few weeks ago while I was weeding, the following song came to me...
"And He walks with me, and He talks with me,
And He tells me I am His own;
And the joy we share as we tarry there,
None other has ever known."
It's a beautiful hymn with a beautiful promise and fills me
with peace when I'm troubled over things.
Come back tomorrow for a recipe using some of our vegies!