One of my absolute favorite meals to eat in the summer is Skirt Steak.
Which is a far cry from when I was a little girl and a teenager...I didn't like steak at all.
My mother would make steak every Sunday in the summer
because it was an easy meal to get on the table after a busy morning at church,
but more importantly, she didn't have to turn on the oven to make the house even hotter.
It was a "rule" in our house that the first person home from church had to plug in the electric coil that would heat up the charcoal in the grill in our back yard.
Our house was right next to the church that my dad pastored in Queens,
so the commute was really short!
So while my mom was making steak for the rest of the family
she would cook a hamburger for me.
YES, I ate hamburger while my family dined on STEAK.
But my taste buds have evolved and I now adore STEAK.
And not just any steak, my favorite cut is Skirt Steak.
I firmly believe that you need to
marinade the meat for a few hours before grilling.
I don't follow a recipe for the marinade I use, but here's what I do.
I like to sprinkle season salt on the meat and then
add Italian salad dressing and a few splashes of Worcestershire Sauce.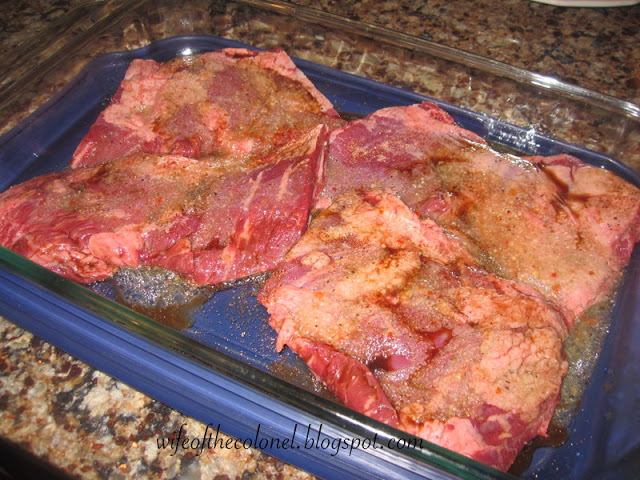 Cover and refrigerate for a few hours, the longer the better.
Grill until it's done to YOUR liking. Grilled to perfection.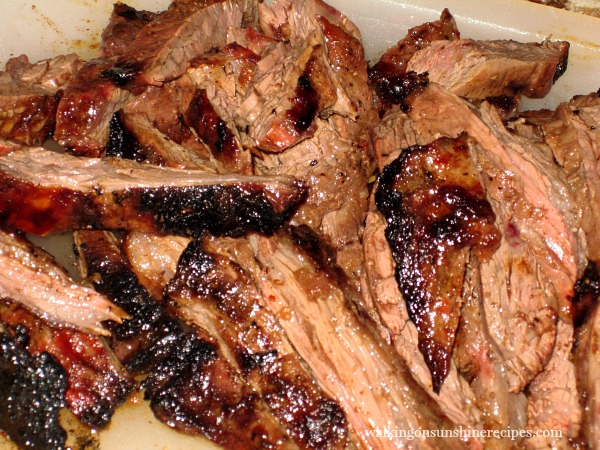 After the steak is grilled, remove it and place it on a platter and cover with aluminum foil.
You want to let the steak sit or rest for about 10 to 15 minutes.
If you were to slice the steak immediately after removing it from the grill,
the juices would run all over.
When you're ready to slice, make sure you
slice the meat thin, against the grain.
We had steak on Mother's Day when my sister and her family came to visit...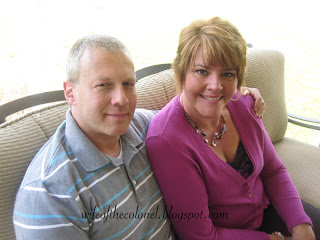 Of course my MOM...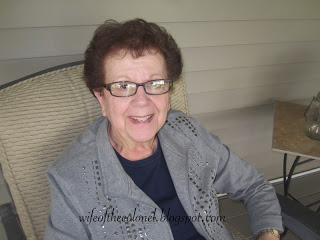 The Colonel and I...