Here is a recipe for SNICKERS POPCORN
that I made for last year to give as little gifts to our guests as they were leaving
on Thanksgiving Day.
It was DELICIOUS…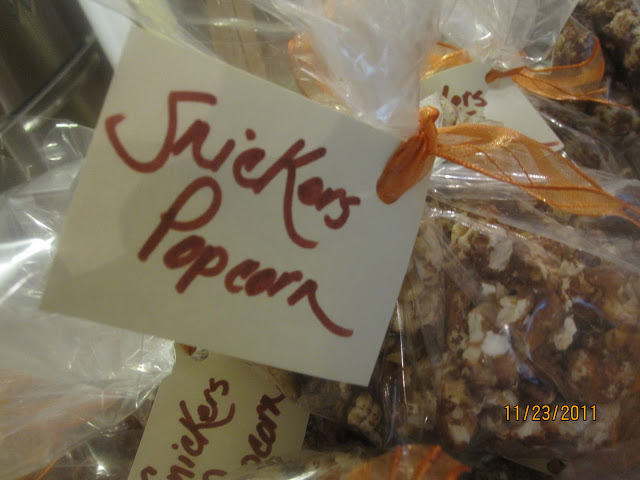 Ingredients:
8 quarts of air popped popcorn (about 2 cups of kernels)
1 cup butter
2 cups light brown sugar, packed
1 tsp. salt
1/2 cup light corn syrup
1 tsp. baking soda
1 cup salted peanuts (I didn't use these, because I forgot to buy them!)
30 "Fun Size" Snickers bars, coarsely chopped
3 oz. semi sweet chocolate, melted (optional)
Pop your popcorn…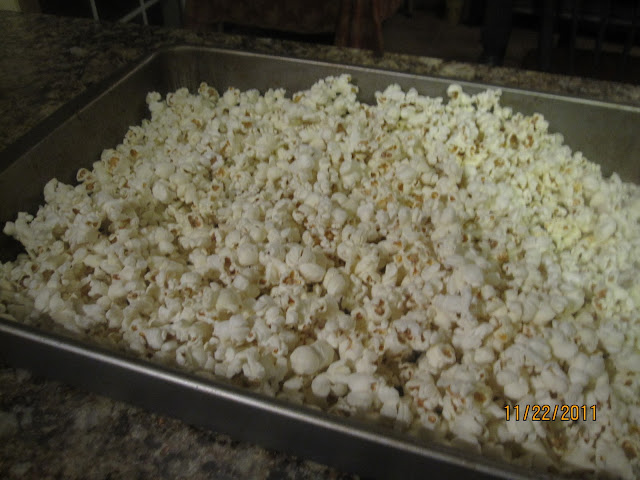 Over medium heat, boil butter, brown sugar, salt
and corn syrup for 5 minutes…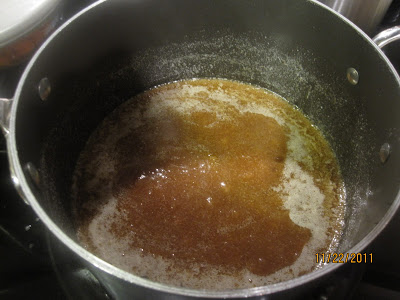 Remove from heat and stir in the baking soda.
I used my LARGE roasting pan.
Pour this mixture over your popcorn and stir to coat evenly.
Add the salted peanuts.
Yes, the Colonel helped…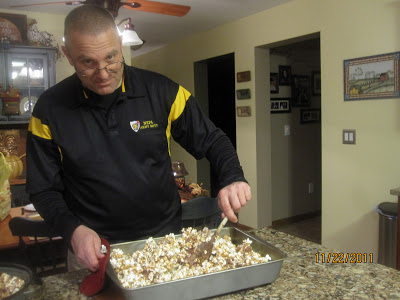 Bake your popcorn in a 200 degree oven
for 1 hour and 15 minutes
stirring every 15 minutes.
Remove from oven and stir in your coarsely chopped Snickers.
Return to the oven for another 5 minutes so the Snickers can
melt into the popcorn.
The candy does not have to completely melt.
But I was sort of doing other things and ours melted completely.
Hey, I was busy preparing for Thanksgiving!
It still was DELICIOUS!
Remove from oven and drizzle with the melted chocolate.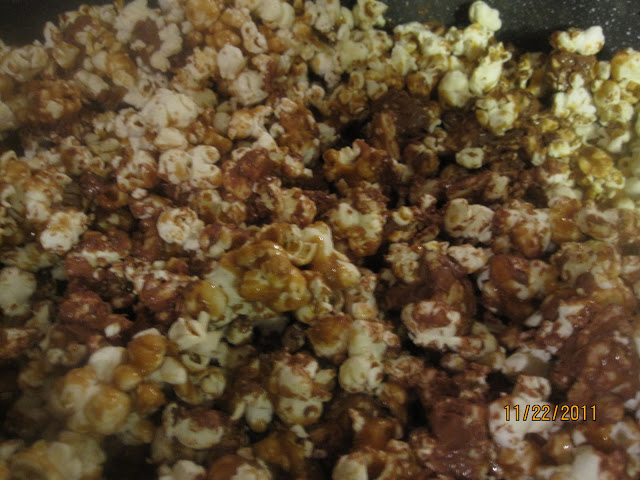 Let cool before packaging in cellophane packages or transferring to an air-tight container…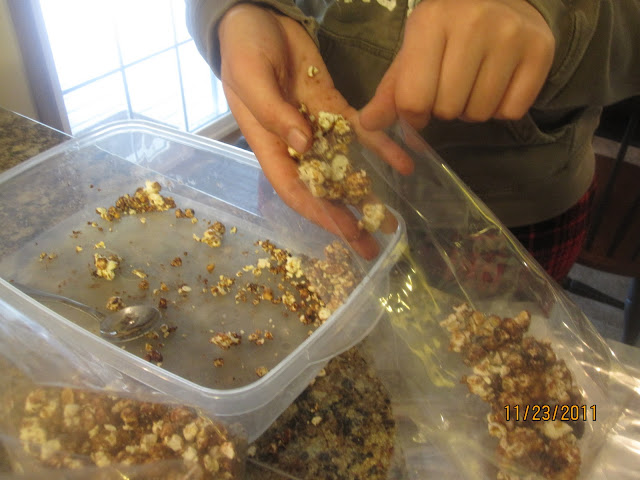 Now get out your card stock and ribbon and
make a pretty card to label the bags…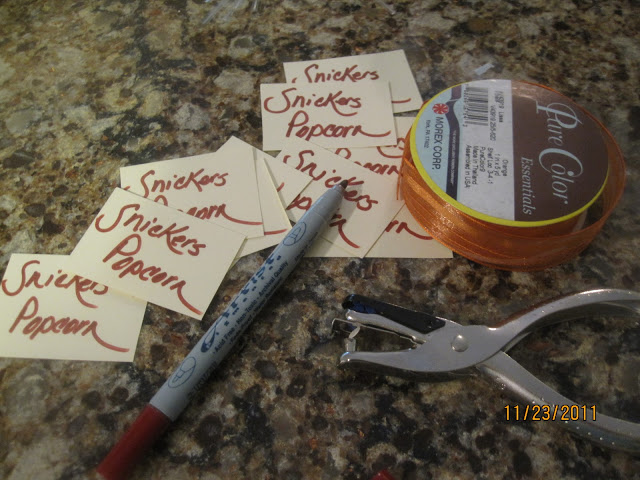 All ready to give out…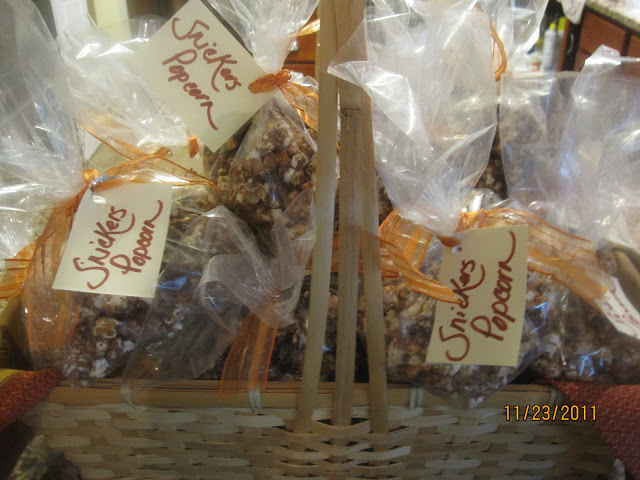 This is a DELICIOUS way to eat popcorn as a special treat.
Enjoy your day!