This week I have another great Kitchen Tip to share with you…one I use and LOVE because it really works!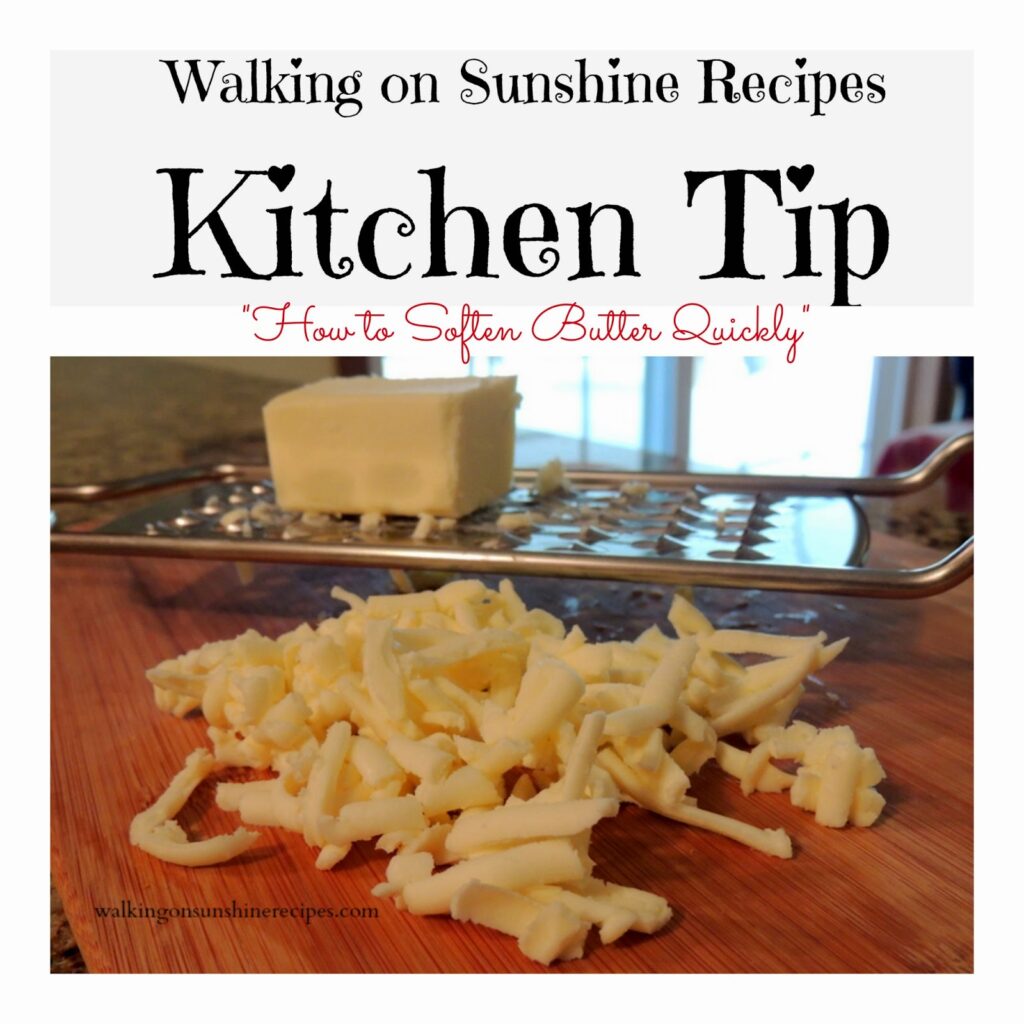 We've all been there.  You're ready to bake cookies and have all the ingredients ready to go into the mixer and you suddenly realize you forgot to take the butter out of the refrigerator so it can come to room temperature.  In the past, I've attempted to "soften" the butter in the microwave, but it almost always melts.
Here is an simple, easy tip that works every time.  
Over a mixing bowl, shred the amount of butter the recipe is calling for on a grater.  The little pieces will soften faster than a solid stick and in no time the butter will be ready to add to your recipe.
Hope this tip works for you the next time you're baking and you forgot to take 
the butter out of the refrigerator to soften.