Memorial Day – a day to remember all who gave the ultimate sacrifice so we can live in freedom.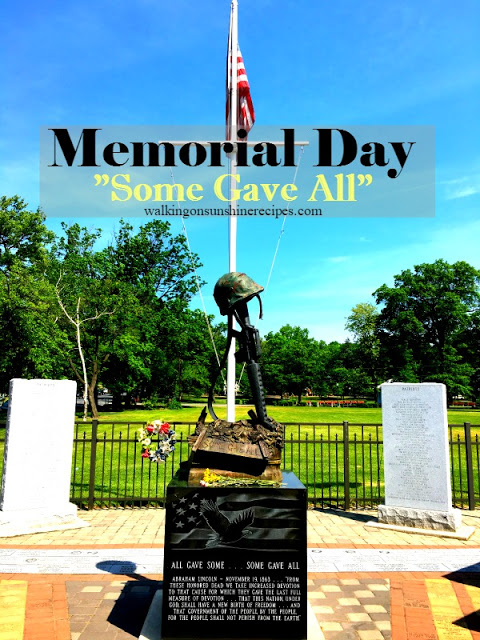 Memorial Day 2016
Yesterday was Memorial Day and my husband, son and I went to walk through the War Memorial Park in our town. We spent a few minutes reading the names on the monuments and reflecting on the fact that yes, Some Gave All.
The War Memorial sits in our town's park in Palmerton, PA and is really beautiful.
It was our first time actually visiting the memorial park.  Oh, yes, we've driven by it many times.
But yesterday we parked the car, got out and walked into the memorial park and spent some time looking around and remembering.
Some Gave All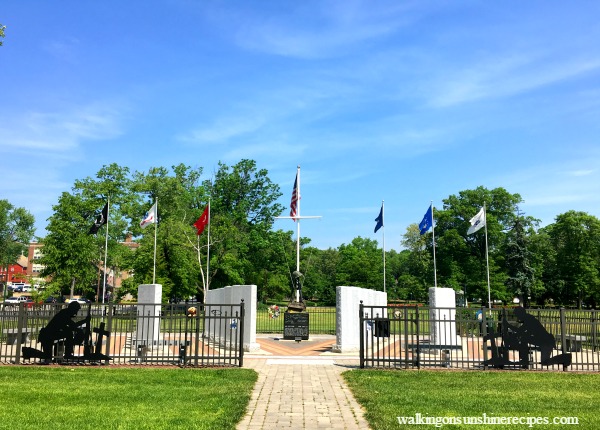 It was a beautiful day yesterday.  The sky was so blue and there were hardly any clouds or wind; which is unusual for our area.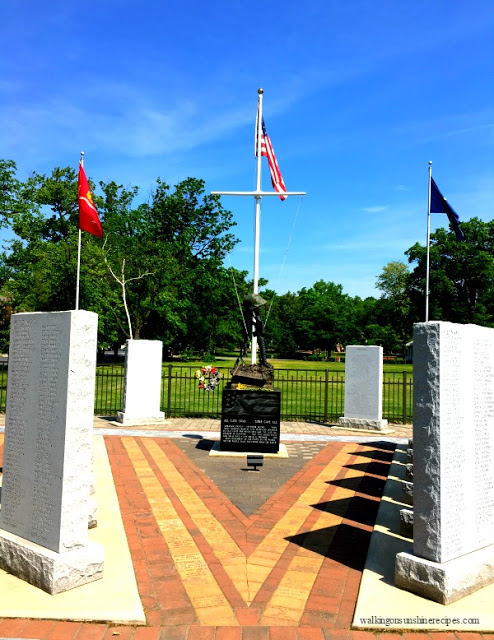 A closeup of the statue with part of President Lincoln's Gettysburg Address:
"It is rather for us the living, we here be dedicated to the great task remaining before us—that from these honored dead we take increased devotion to that cause for which they here gave the last full measure of devotion—that we here highly resolve that these dead shall not have died in vain, that this nation shall have a new birth of freedom, and that government of the people, by the people, for the people shall not perish from the earth."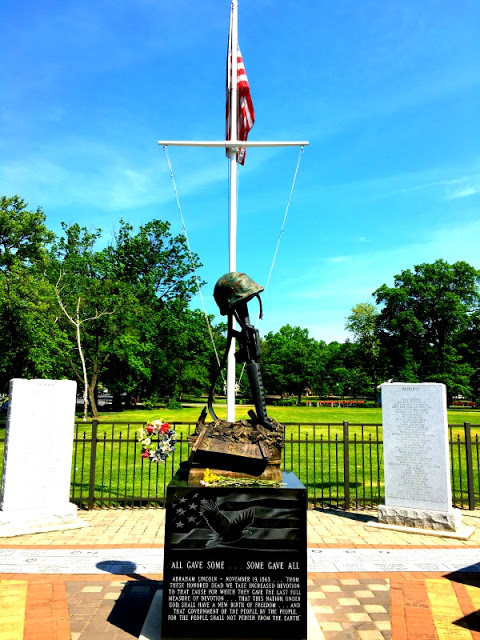 This War Memorial Park includes all the wars people from our area have fought and served.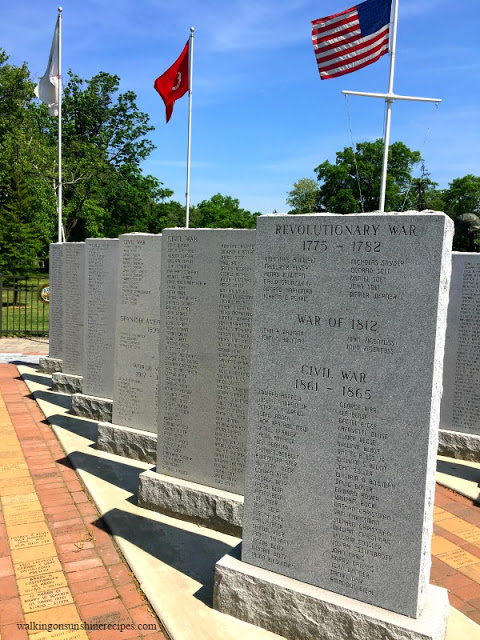 While walking around our son noticed this monument.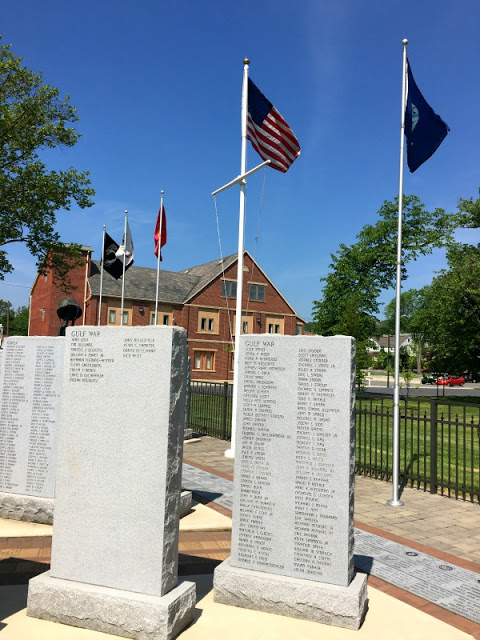 See my husband's name, Philip Christensen, towards the bottom. Such an honor to be included with all the others who sacrificed so much to serve our country, but more importantly, those who made the ultimate sacrifice.
All gave some, some gave all.
Some stood through for the red, white and blue.
And some had to fall.  And if you ever think of me,
think of all your liberties and recall, some gave all.  
Thank you for giving your all so we can be free.