SOMETHING YUMMY FOR MY COLONEL'S TUMMY
I have made these a few times for church functions and even bake sales.
They really are so easy!
Chocolate Dipped Marshmallows…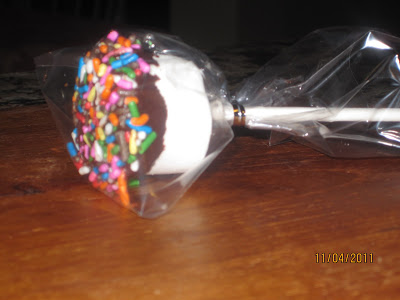 Ingredients:
Marshmallows
Melted chocolate
Sprinkles
Lollipop sticks (I purchased mine at AC Moore)
Place a lollipop stick into the center of each marshmallow…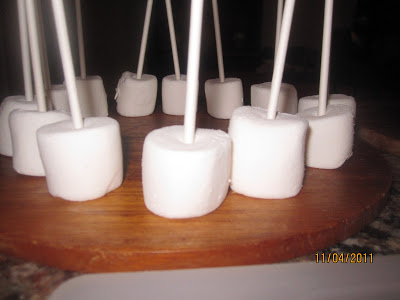 Dip the top of the marshmallow into the melted chocolate…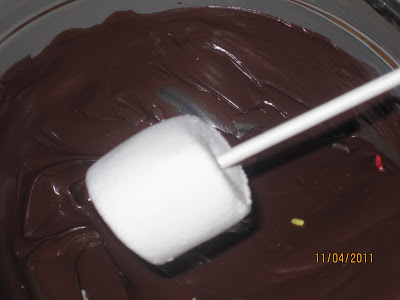 Dip immediately into the colored sprinkles…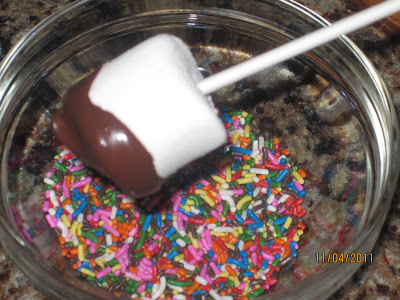 Place the marshmallow on a waxed lined cookie tray to dry and harden.
When the marshmallow has completely dried,
wrap individually using a twist tie to secure.
Or just store in an air-tight container…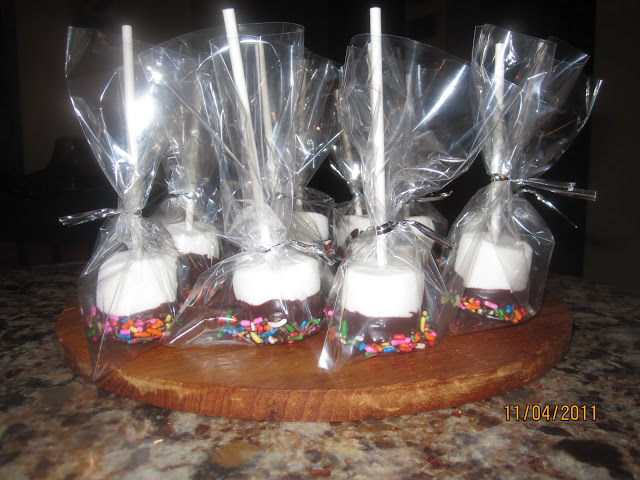 Doesn't that look YUMMY…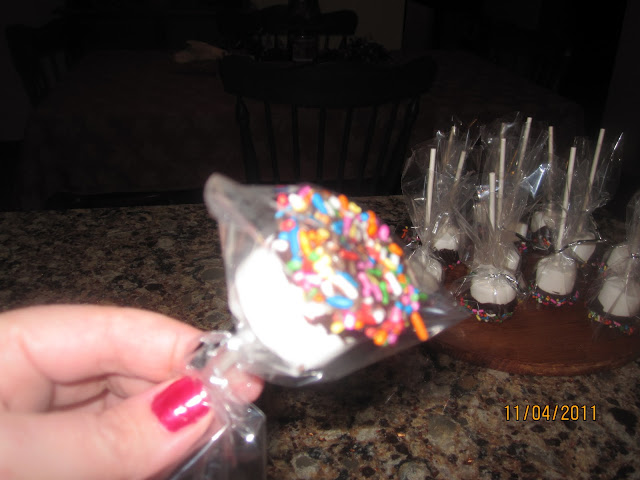 A nice layer of chocolate…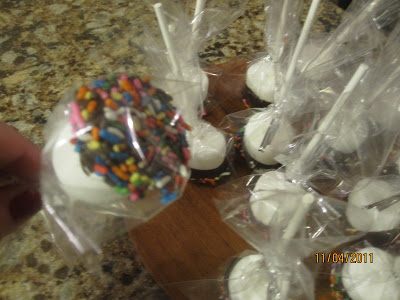 These did really well at the bake sale.
And would make great gifts for Christmas.
But I'm thinking of making a bunch for us to enjoy
while watching a movie and enjoying them
in a mug of HOT CHOCOLATE.