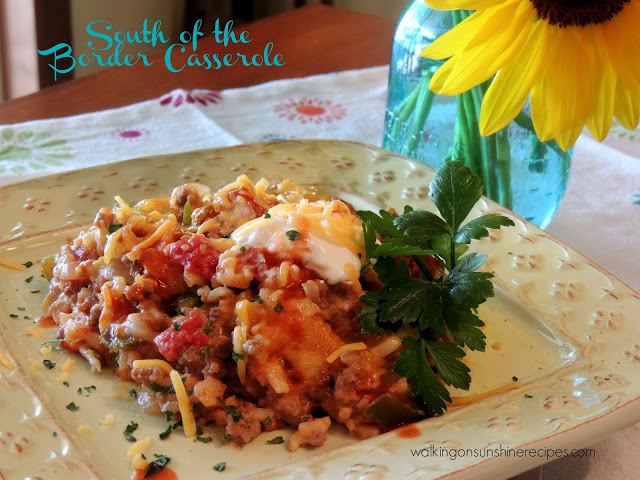 South of the Border Casserole comes together fast and makes a lot! Enough for leftovers for my family or enough to feed a pretty large family.
I love how easy the recipe is to put together too. I used the leftovers during the week to stuff peppers and even to use a little with eggs for a brunch recipe.
South of the Border Casserole
Ingredients:
1 pound ground beef
3/4 cup diced onion
3/4 cup diced sweet green pepper
2 seeded, jalapeno peppers, minced
1 can (28 ounce) whole tomatoes
2 cups sour cream
1 TBS honey
1 TBS chili powder
1/2 teaspoon salt
8 ounces rice
1 cup shredded cheddar cheese
1 cup shredded mozzarella cheese
Directions:
In a large skillet, brown the ground beef over medium heat.
Remove the beef from the pan and drain the grease.
Add the onions, green peppers and jalapeno peppers to the skillet and cook until slightly browned.
Add the tomatoes and simmer.
Add the beef back to the skillet.
Stir in the honey, chili powder, salt and sour cream.
Add the rice.
Stir, cover and gently simmer until the rice is tender, about 25 minutes. Stir every five minutes or so to make sure the rice is not sticking to the pan.
Transfer the mixture to a casserole dish that has been sprayed with non-stick spray.
Sprinkle the cheeses on top.
Bake in a preheated 350 degree oven for 10 to 12 minutes.
I served ours with a salad and some corn chips on the side.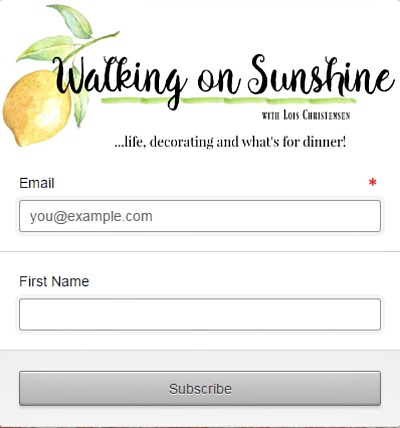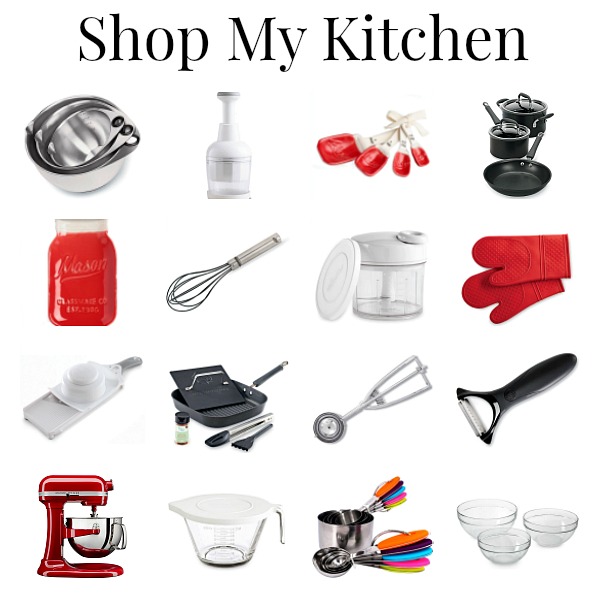 Find What You Need at Amazon!
amzn_assoc_placement = "adunit0";
amzn_assoc_search_bar = "true";
amzn_assoc_tracking_id = "walkonsunscre-20";
amzn_assoc_ad_mode = "manual";
amzn_assoc_ad_type = "smart";
amzn_assoc_marketplace = "amazon";
amzn_assoc_region = "US";
amzn_assoc_title = "My Amazon Picks";
amzn_assoc_debug = "false";
amzn_assoc_ead = "0";
amzn_assoc_linkid = "713484ed4d89ff4488813d9d6ee9e55d";
amzn_assoc_asins = "B00008W70O,B0000CFLM2,B0001HLTSE,B00L9LD85S,B0051O9YUM,B00IRU6NKG,B00BXOM4U6,B0000630NY";
Don't forget to check out my hubby's blog, Manning the Wall.