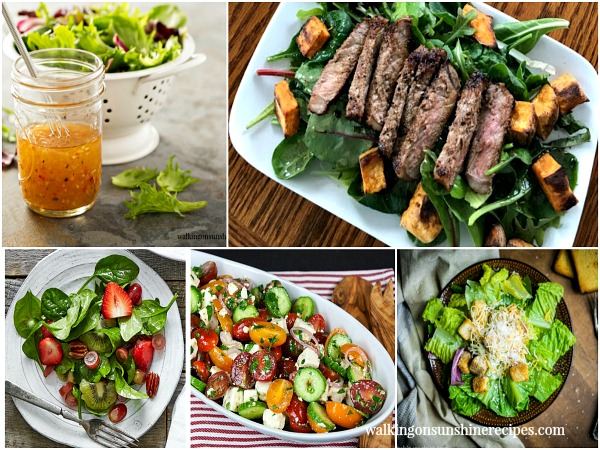 Welcome to Delicious Dishes Recipe Party #69!
This week we are all about salads. And not just any salad, but summer salad recipes that can easily be used for dinner!
We hope you had a great Mother's Day and were able to spend time with your family. We're excited to see the delicious recipes you'll be sharing with us this week. Make sure you spend some time checking out our host favorites...we know you're going to love this week's selections.
In addition to each host choosing a FAVORITE recipe to be featured on all EIGHT blogs every week, each host will visit their favorite's blog and pin a bunch of their great content to their Pinterest boards. We'll also pin our FAVORITE recipe in our Delicious Dishes Recipe Party group board.
That's a TON of exposure! So get your recipes ready. We can't wait to see what's cooking in your kitchen this week.
Delicious Dishes is a weekly link party where bloggers can share their most delicious recipes all while checking out the amazing recipes that other bloggers are sharing. Each week we will be featuring our favorite recipes from the week before and pinning them to our Delicious Dishes Pinterest board. We hope you'll have fun with our party...we know we will!
Summer Salad Recipes - Host Favorites