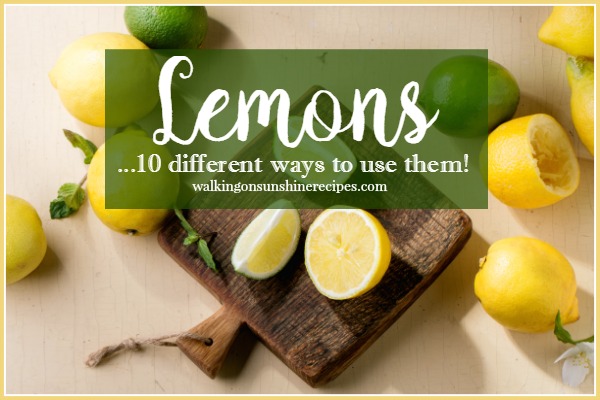 This week's tip is all about 10 Surprising uses for Lemons in the Kitchen. We all know that lemons add tons of flavor to our recipes, but did you know that lemons can also be used for every day cleaning around the house?
Lemon juice is is a natural disinfectant and is great in helping you clean your house and getting it to smell fresh.
10 Surprising Uses for Lemons
Clean the Microwave:
Add lemon slices in a bowl of water and microwave for three minutes.  Food particles will wipe right off!
Freshen the Refrigerator:
Place lemon juice on a few cotton balls and leave them in the refrigerator for several hours.  You can also soak a sponge with lemon juice.  Lemon juice works better than baking soda for getting rid of odors in your refrigerator.
Garbage Disposal:
Toss a few used lemons into your garbage disposal to keep it clean and fresh smelling.
Chrome Polisher:
Rub kitchen and bathroom faucets with lemons and wipe with a clean, dry cloth to bring out the shine of your chrome faucets.
Freshen Cutting Boards:
To freshen your cutting boards and help sanitize them, sprinkle with salt and rub half a lemon, cut side down, over the entire cutting board then wash with hot soapy water. You can also use this on wooden rolling pins and wooden salad bowls.
Air Freshener:
Create your own air freshener by adding sliced lemons to a pot of water. Bring to a boil and let simmer on the stove for about an hour. You can also add cinnamon sticks and whole cloves to the water as well.Your house will smell beautiful.
Clean Cheese Graters:
After using your cheese grater, rub half a lemon over the entire surface and wash in hot soapy water. The lemon will help get rid of the extra cheese that sometimes gets stuck in the crevices of the grater.
Clean Copper Pots:
Cut a lemon in half and rub the cut side with salt. Rub into the bottom of the copper pots, rinse with hot water and polish dry.
Trash Cans:
Add a few lemon peels to your garbage can to help remove odors.
Enjoy in Drinks:
And a favorite in our household is just to fill a glass with water, add a few lemon slices with mint leaves and enjoy!
Or make a fancy non-alcoholic drink like this Lemon Basil Spritzer...perfect for summer!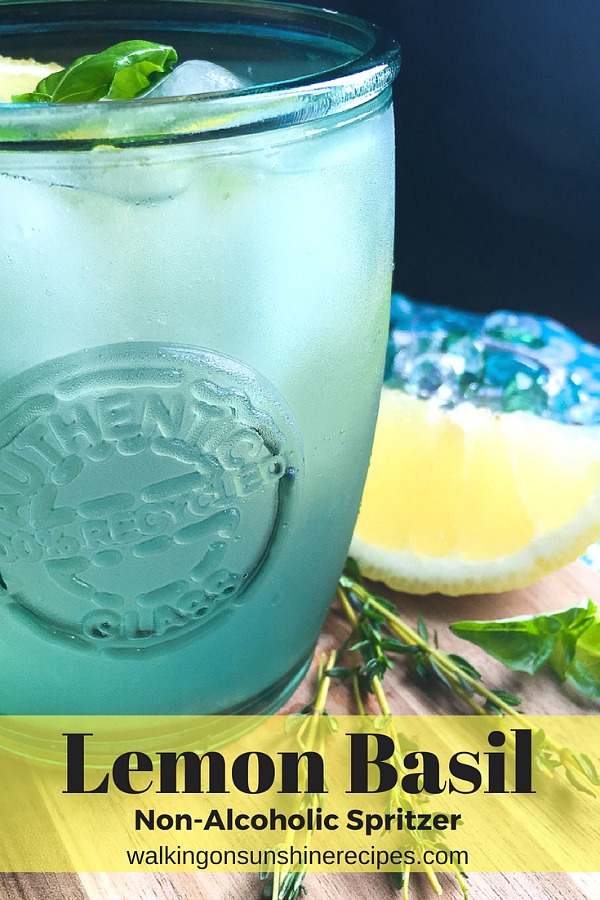 What else do YOU use lemons for?

This post contains affiliate links. Your cost is the same, but I earn a commission when you shop through them.  For more information, click here.
More Information
More Information
More Information
More Information
More Information
More Information