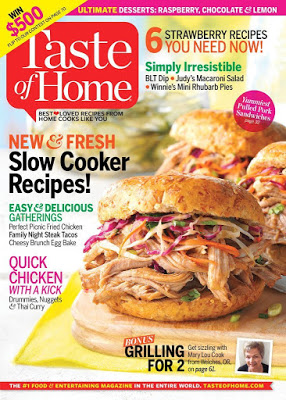 You all know how much I love to cook and I love Taste of Home Magazine.
Taste of Home America s No. 1 cooking magazine takes a commonsense approach to family-pleasing meals with family-tested favorites, hints on cooking for one or two,
as well as meals on a budget for big families and more.
Today only, subscribe to
Taste of Home
Magazine for only $6.97 per year (70% off)!
You can order up to 4 years at this price! Just enter coupon code WOS.
This offer expires at Wednesday 03/16/16 11:59 PM EST
If this isn't the magazine for you … you can use coupon code: WOS to get 20% off of