Our Kitchen Tip this week is all about Baking Soda. It's more than just a box that sits in your refrigerator and it's more than just a teaspoon to add to a recipe. Here are a few more ways you can incorporate baking soda around your house...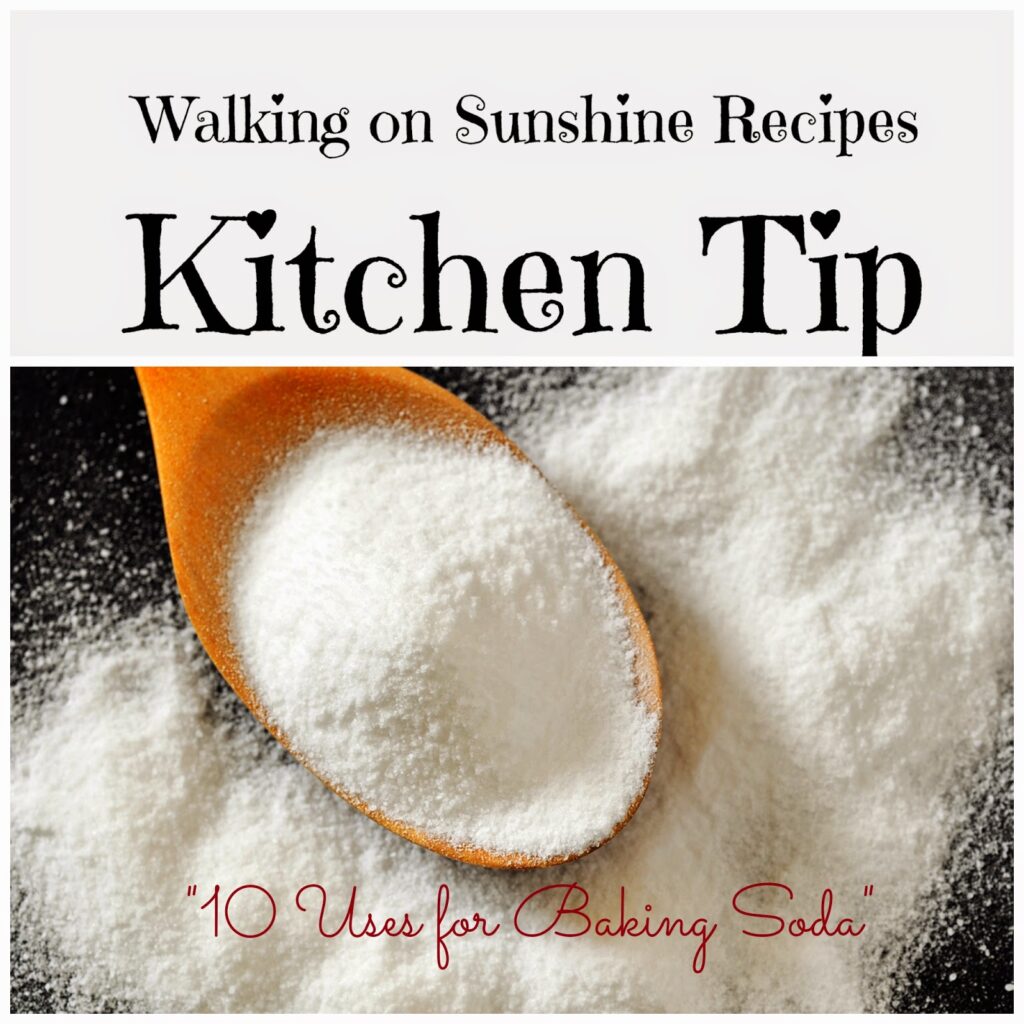 Keep Cut Flowers Longer: A teaspoon of baking soda added to fresh cut flowers will help keep them looking pretty.
Get Rid of Stinky Shoe Smell: Sprinkle smelly shoes with a little baking soda to help get rid of odors.
Cleaner Dishes: Add a tablespoon to the dishwasher or the dish water as you wash the dishes.
Laundry: Add ½ cup of baking soda to your washing machine for cleaner clothes.
Hair Rinse: Combine a few tablespoons of baking soda with shampoo to make a paste. This will help remove any buildup in your hair.
Clean Combs and Brushes: Add one teaspoon of baking soda to warm water and soak your combs and brushes to remove product buildup.
Drain Opener: Pour baking soda down your drain, followed by some vinegar. Let sit for awhile and then pour boiling water. This will help unclog the drain without using harsh chemicals.
Foot Soak: Add three tablespoons of baking soda to warm water to soak your feet.
Clean the Microwave: Add a little baking soda to a damp sponge to gently wipe your microwave clean.
Deodorize Cutting Boards: Sprinkle your cutting board with baking soda and scrub with warm water.