This past Sunday, the Colonel invited the cadets that he teaches
from the university over to our house for an
End of the Semester Barbecue.
The weather was so/so.
Oh it was sunny, but the WIND was incredible.
But we all managed to have a nice time.
Here's everyone...
Around the table...
Eating...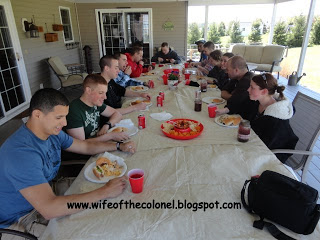 Torry and Hodges...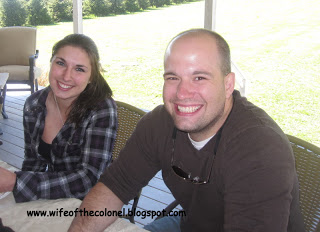 Having fun...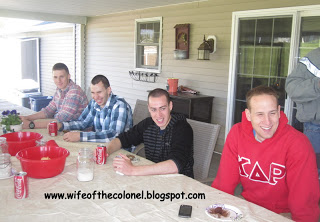 Chelsea and Courtney...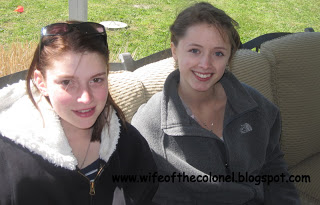 Enjoying the sun...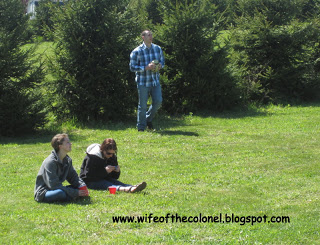 Playing some football...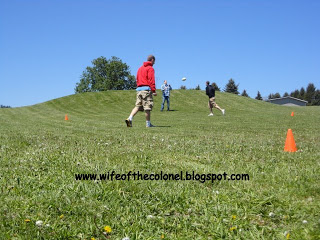 On the menu:
Hamburgers and Hot Dogs
Sausage and Peppers
Pasta Salad
Mac and Cheese
Chips and Dips
Cheesecake
Cupcakes
Oatmeal Cookies
Peanut Butter Oatmeal Squares
Watermelon
All in all, it was a GREAT day.
GREAT food,
GREAT fun,
and a GREAT group of cadets.
Come back tomorrow for
Something Yummy for MY Colonel's Tummy!
Enjoy your day!