This week's tip is all about herbs. I know we're in the middle of summer and everyone's gardens are growing beautifully. You have perfect planters full of herbs sitting on your back porch that you use every day for all kinds of delicious meals you prepare for your family.
Or sometimes, you're like me and you plant the basil right in front of the sunflower seeds and then all of a sudden the basil that was once thriving so beautifully is now shriveling up and dying because it's sitting under the "shade" of gigantic sunflowers and not getting the proper sunlight it needs to grow any longer.
THIS tip is for YOU…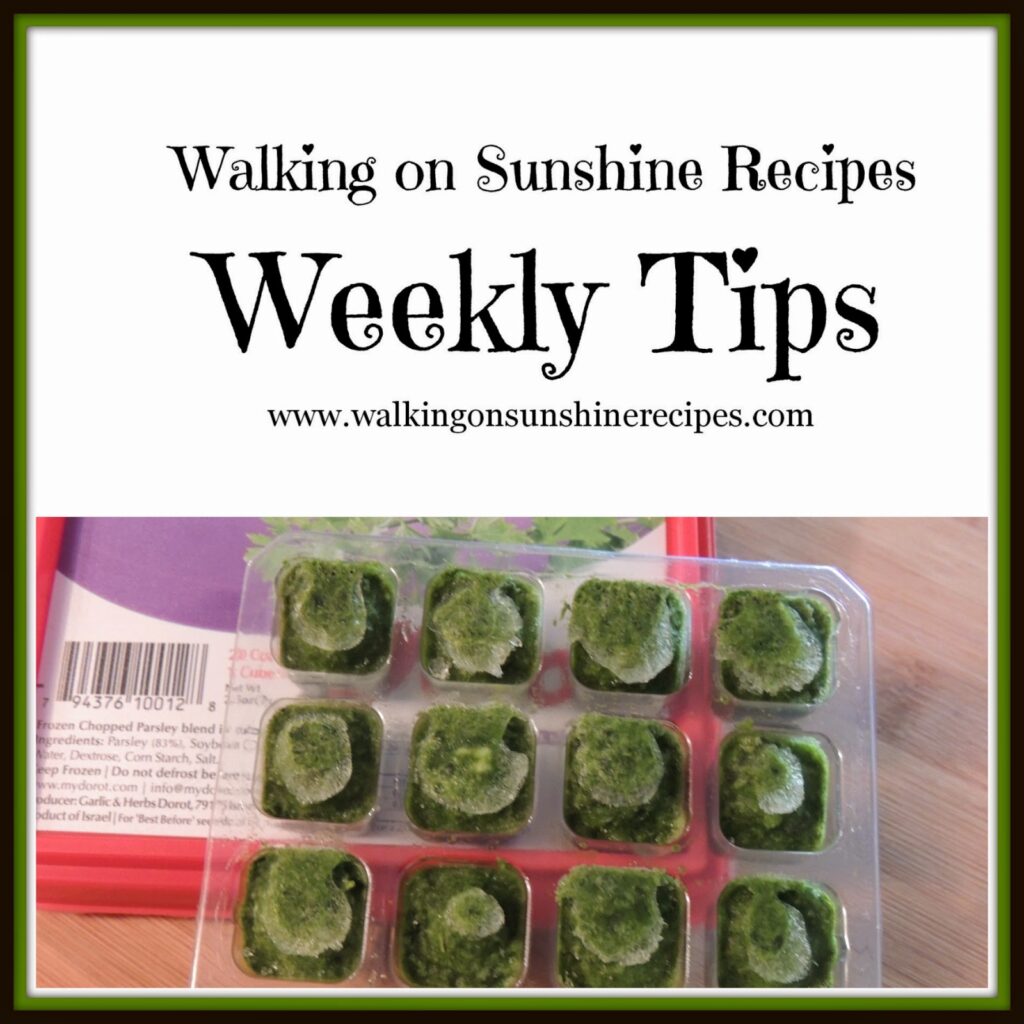 I discovered these amazing frozen herbs in my local grocery store. They are just a little over $2.00 per package here in PA and they last a long time…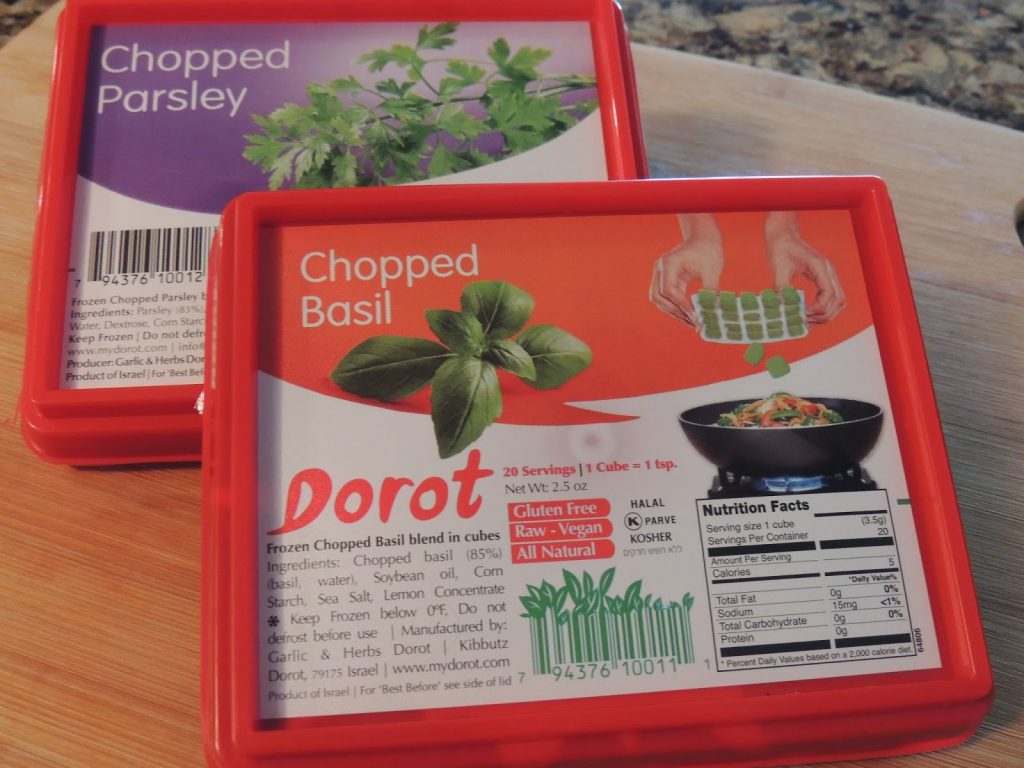 They're little "ice cubes" of frozen chopped herbs. Perfect for sauces, soups or any other recipe that calls for fresh herbs. One frozen cube is equivalent to one teaspoon of fresh herb.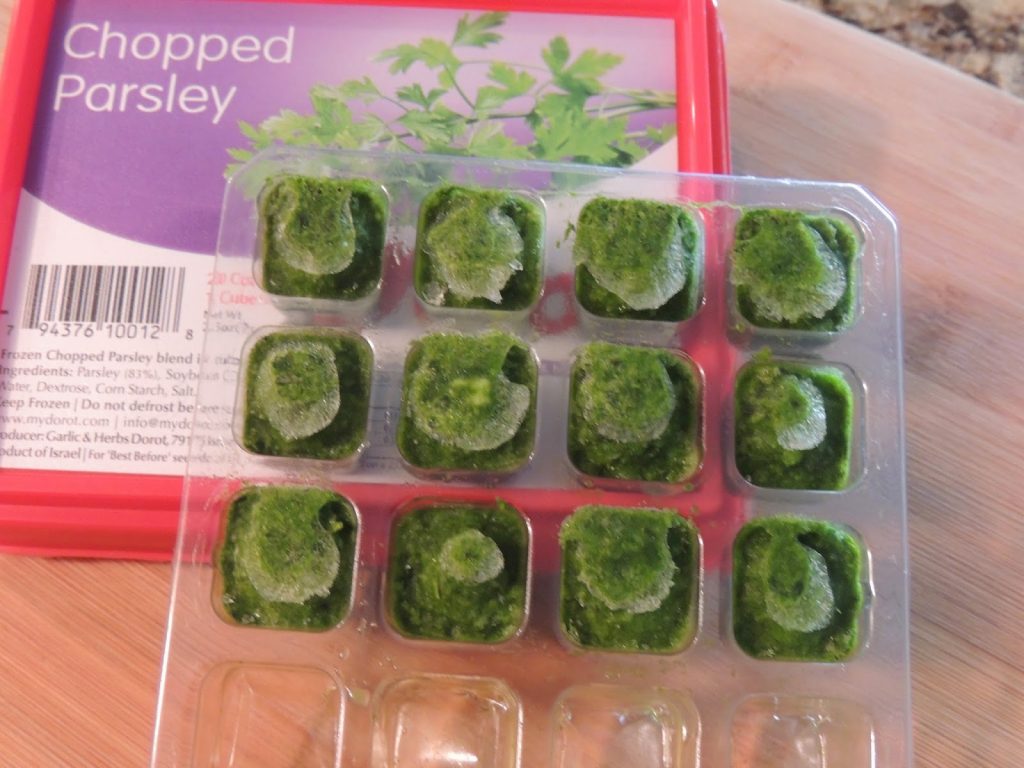 And if you're looking for a way to store fresh herbs you purchased at the grocery store or farmer's market, check out this post HERE from awhile ago.
I still do this too!