Meal Planner and Well Ordered Kitchen Planner - weekly, monthly meal planner, grocery lists, recipe cards and more to help you get dinner on the table. Let me show you how easy it can be to prepare meals when you're organized using this great meal planner.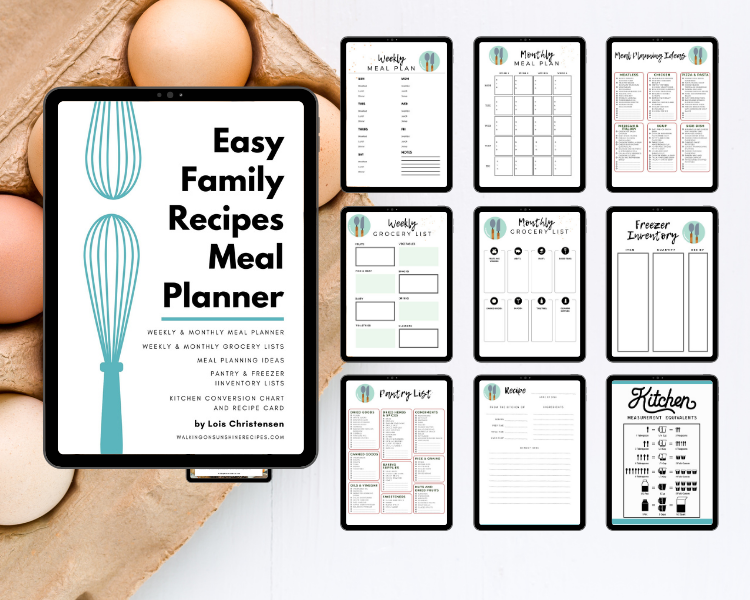 What's for dinner tonight in your kitchen?
That's a question I ask my followers on my Walking on Sunshine FB page every day. And I love reading through the answers and getting ideas from everyone. But, seriously, do you know what you're having for dinner tonight?
Do you often just stand in front of the refrigerator and hope that something will magically appear for you to serve to your family. That's why I'm loving this new Meal Planner available in the WOS Shop.