A well organized kitchen will help you get dinner on the table every night with the use of these beautiful meal planning pages, pantry and freezer inventory sheets and grocery lists found in The Well Ordered Kitchen Planner.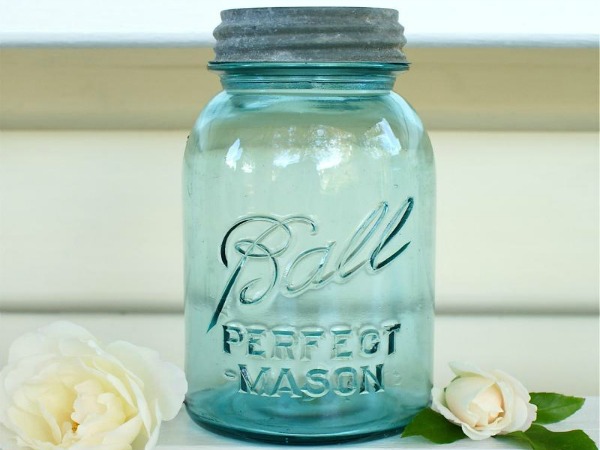 What's for dinner tonight in your kitchen?
That's a question I ask my followers on my Walking on Sunshine FB page every day. And I love reading through the answers and getting ideas from everyone. But, seriously, do you know what you're having for dinner tonight?
Do you often just stand in front of the refrigerator and hope that something will magically appear for you to serve to your family. That's why I'm loving this new Well Ordered Kitchen Planner.


I love how incredibly thorough this planner is. There's monthly and weekly meal planning pages, recipe cards, pantry labels, grocery lists and even menu suggestions with recipes!
This post contains affiliate links. Your cost is the same, but I earn a commission when you shop through them. Your purchase helps support this site and the fun things I share. For more information, click
here
.
Now you know how much I love mason jars! Which is why I love this planner! The theme of the planner is mason jars! There's plenty of room for you to write your menu plans and recipes on each chart.
Check out the Well Ordered Kitchen Planner!
Cheerful, colorful printables. Laminate, hole punch, and store on a binder ring for convenient and easy access. These adorable printables (designed like a mason jar) include ingredient substitutions, metric conversions, measuring equivalents, half measurement conversions (handy for when you want to 'half' a recipe!). If you purchase the deluxe version, you can also print recipe cards, labels, and more.
Monthly/Weekly Menu Planning Pages.
Cooking with herbs shows you which herbs pair best with which types of food. Organized by food category, ranging from appetizers & salads to fish & shellfish.
Grocery store list. Prompts for commonly purchased ingredients, plus blank space to customize your list.
Recipes and a Recipe List. Delicious meal ideas and easy to follow recipes.
Kitchen chore checklist.
Hospitality Planner. Take the stress out of hosting dinner guests.
There are Three Different Versions Available:
The basic version includes 12 thoughtfully designed kitchen planner pages and is a great place to start if you're just looking for the bare necessities. It includes weekly and monthly meal planning pages, a master grocery list, a full-letter recipe sheet along with a custom recipe divider sheet, a mason jar shaped quick reference chart, and more!