Sometimes I think it is so hard to come up with a new post for this wonderful blog.
I mean I completely understand that
you're all waiting with anticipation to find out exactly what's going on in my little corner of the world...okay, back to reality...

Olivia started her first day at McDonald's YESTERDAY!!! They called last week and told us she got the job! She's very excited. Yesterday was her first day but only for orientation. She begins training next week at a different McDonald's than where she will be working. That McD's is still under construction and will open in one month.
Michael is doing better with most of his teeth missing.
He went back to school yesterday only for me to have to go and pick him up around noon. He went to the nurse's office complaining of not feeling good. I'm hoping he makes it through the whole day today.
The Colonel will be home tonight and he's planning on finishing up the extension for the garden he started on Monday. I do have pictures to post, but will do them all at one time.
Last Thursday we went to see Olivia and the rest of our youth participate in the District Level for Fine Arts. Olivia did her short sermon!
She was so good. I was so proud of her!
However, we found out on Wednesday that she's not advancing to Nationals. This was her first year, so there's always next year!
I really didn't want to go to Florida this summer anyway!
A few other kids made it and I'm very happy for them.
Here are some pictures of our trip last week. I went with my mom and my good friend Olga; her daughter Sarah was also participating. Enjoy!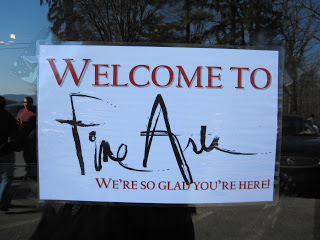 My mom, Olivia and I just before Olivia's turn...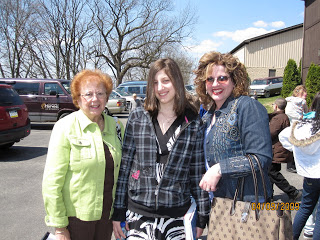 Mom and I in front of my car...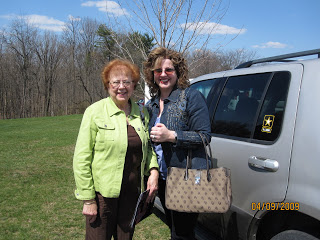 My friend Olga's daughter Sarah singing her heart out for the Lord!!!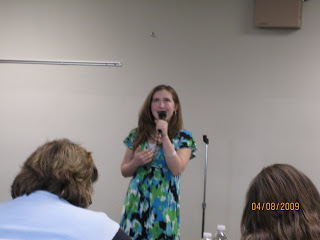 My Mom and Olga, again in front of the car...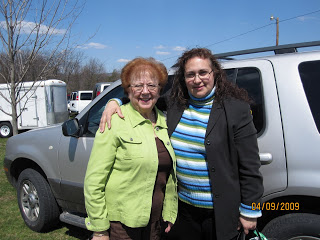 Olivia, Samantha and Sarah...waiting for Olivia's turn...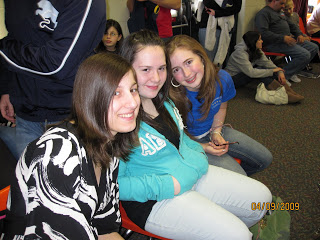 Rebecca and Olivia. This was earlier in the day while we were waiting for Sarah to sing...