Lasagna Roll Ups
Our family loves Italian food.
I've been making Lasagna Roll Ups for years.
When we were first married I would make lasagna the traditional way, in LAYERS, but it was usually a disaster. Cutting into the lasagna and trying to get the pieces out of the pan would result in everything falling apart.
NOW I know, I wasn't wait long enough for the lasagna to SET when it came out of the oven.
But who has the patience to wait 30 minutes or so to taste the deliciousness?
I saw this procedure for lasagna a year or so after we were married and have been making lasagna this way ever since and it's so easy.
Lasagna noodles (I used 6 noodles)
15 ounce container Ricotta cheese
1 egg
Mozzarella cheese
Parmesan cheese
Tomato sauce
Boil the noodles for 10 minutes.
Drain the noodles and then lay them out flat on top of paper towels; otherwise they may stick together.
In a small bowl, mix together the ricotta cheese and egg.
Spread the ricotta mixture evenly over the lasagna noodles.
Starting at one end, roll up each lasagna noodle.
Spray a baking dish with non-stick cooking spray.
Put a few spoons of sauce on the bottom of a baking dish, making sure to cover the entire bottom of the baking dish.
Place the roll ups in the baking dish.
Cover the roll ups with more tomato sauce, followed by Parmesan cheese and a layer of mozzarella cheese.
Bake in a 375 degree oven for about 20 minutes or until hot and bubbly.
Spread the cheese over the lasagna noodles…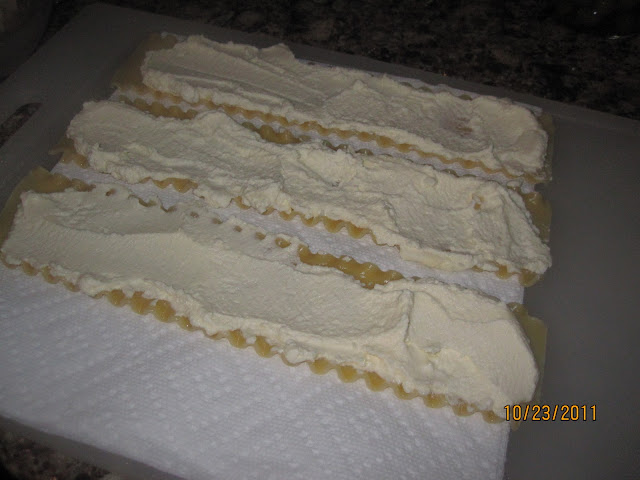 Starting at one end, roll up your lasagna noodle…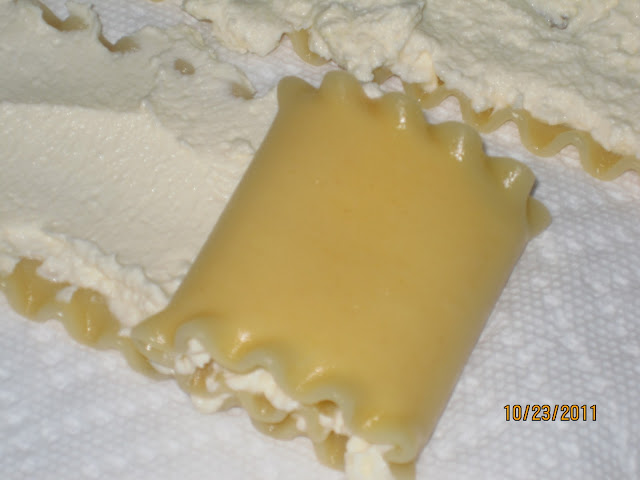 Add Parmesan cheese and a nice layer of mozzarella cheese and bake in a 375 degree oven for about 20 minutes or until hot and bubbly…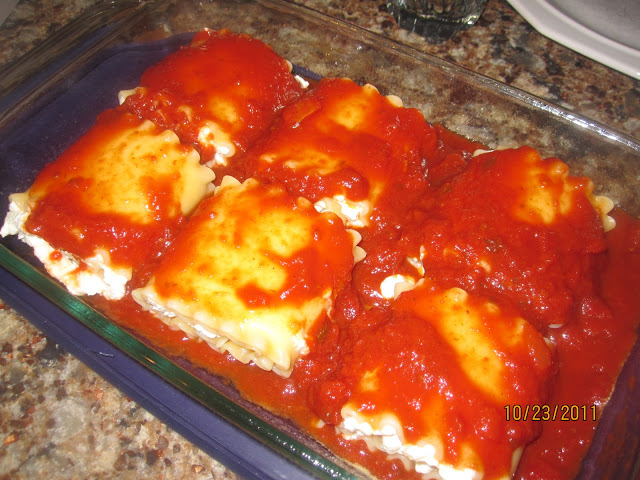 If you want to see how I make the lasagna roll ups and FREEZE them for easy meals, head over to the link below…