Whether you use quick-cooking oats, old fashioned oats or steel-cut oats, here are 14 Healthy Oatmeal Breakfast Recipes that are delicious and will make your morning oats more tasty.
Also included is a free printable just for YOU that you can keep handy for the next time you want to prepare something yummy for breakfast this week.
Check out my list of other breakfast ideas for recipes to help you start your day.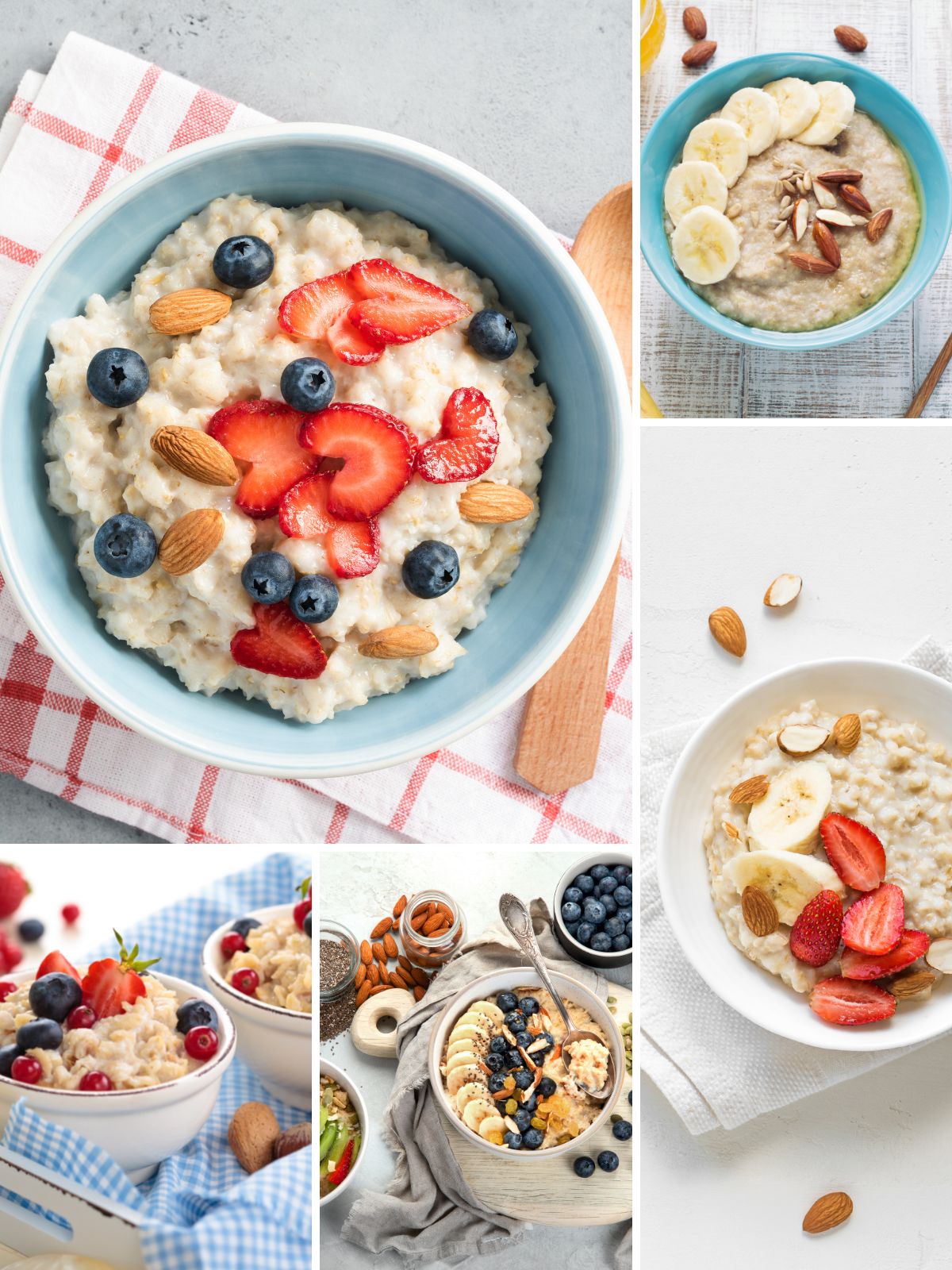 Enjoy one of these Oatmeal Breakfast Recipes one day this week and you'll see how far oatmeal has come from those little packets your mother would add hot water to growing up.
We all know that oatmeal is high in fiber, but did you also know that oatmeal is naturally gluten free...but make sure you check the label of the oatmeal you are purchasing!
One cup of cooked oatmeal contains about 150 calories, four grams of fiber and six grams of protein. Enjoying a bowl of oatmeal for breakfast can also help you control your weight by keeping you feeling fuller longer.
Table of Contents
Healthy oatmeal breakfast
Oatmeal is a great choice for breakfast because it provides a balanced, nutritious start to the day. It contains dietary fiber, which helps to keep us feeling full, aids digestion and can help to reduce cholesterol levels and the risk of heart disease.
Oatmeal is also packed with essential vitamins and minerals like manganese, phosphorus, magnesium, copper, iron and zinc. It's an excellent source of B vitamins, including thiamin, riboflavin and niacin. Oatmeal also contains essential amino acids which your body needs for energy production.
Eating oatmeal in the morning gives you the energy that you need to get through your day without crashing or feeling sluggish later on. Plus it is incredibly versatile so you can mix things up each day - adding fresh fruit like bananas or blueberries or topping with nut butters or chia seeds for extra protein and health benefits.
Lastly, oatmeal is relatively quick and easy to make - meaning you don't have to spend too much time in the mornings preparing breakfast! All these things make oatmeal an ideal option for a healthy breakfast that will give you long-lasting energy throughout your day.
Good Morning Sunshine Breakfast eBookClick HERE for More Information
How to Download and Print 
Click the photo above or click HERE to print the Oatmeal Hacks Printable.
A new window will open in Box.com and can download the printable.
Once the photo is downloaded, you'll be able to print it out using whichever print program you have for your computer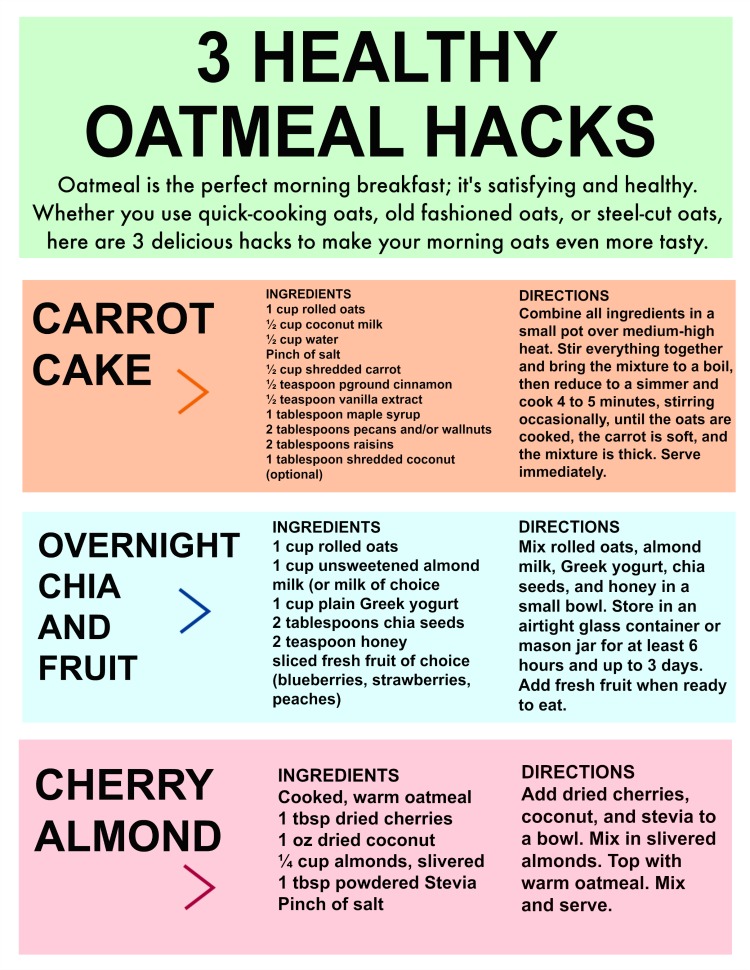 🛒Helpful Kitchen Tools
6 Inch Plastic Bowls Set of 8 -
Oatmeal and Cereal Cooker
Rapid Oatmeal Cooker | Microwave Instant or Old-Fashioned Oats in 2 Minutes
Sugar And Creamer Set
📇Recipe Collection
⭐Before You Begin! If you make this recipe, please leave a review and star rating. This helps my business thrive and continue providing FREE recipes.
14 Healthy Oatmeal Breakfast Recipes
A bowl of oatmeal is a great way to help keep you full all morning!
This recipe has been updated since it first appeared in 2019 with new photos and nutritional information. I hope you enjoy the updates as much as I enjoyed working on them!