Summer is in full swing and what better way to beat the heat than with these 15 Summer Melon Recipes.
From juicy watermelons to sweet cantaloupes and honeydews these recipes are that are both savory and sweet!
Whether you're looking for a snack or a show-stopping dessert, this refreshing collection is for you!
Make sure you check out all the other Family Dinner Ideas in our Weekly Meal Plan posts!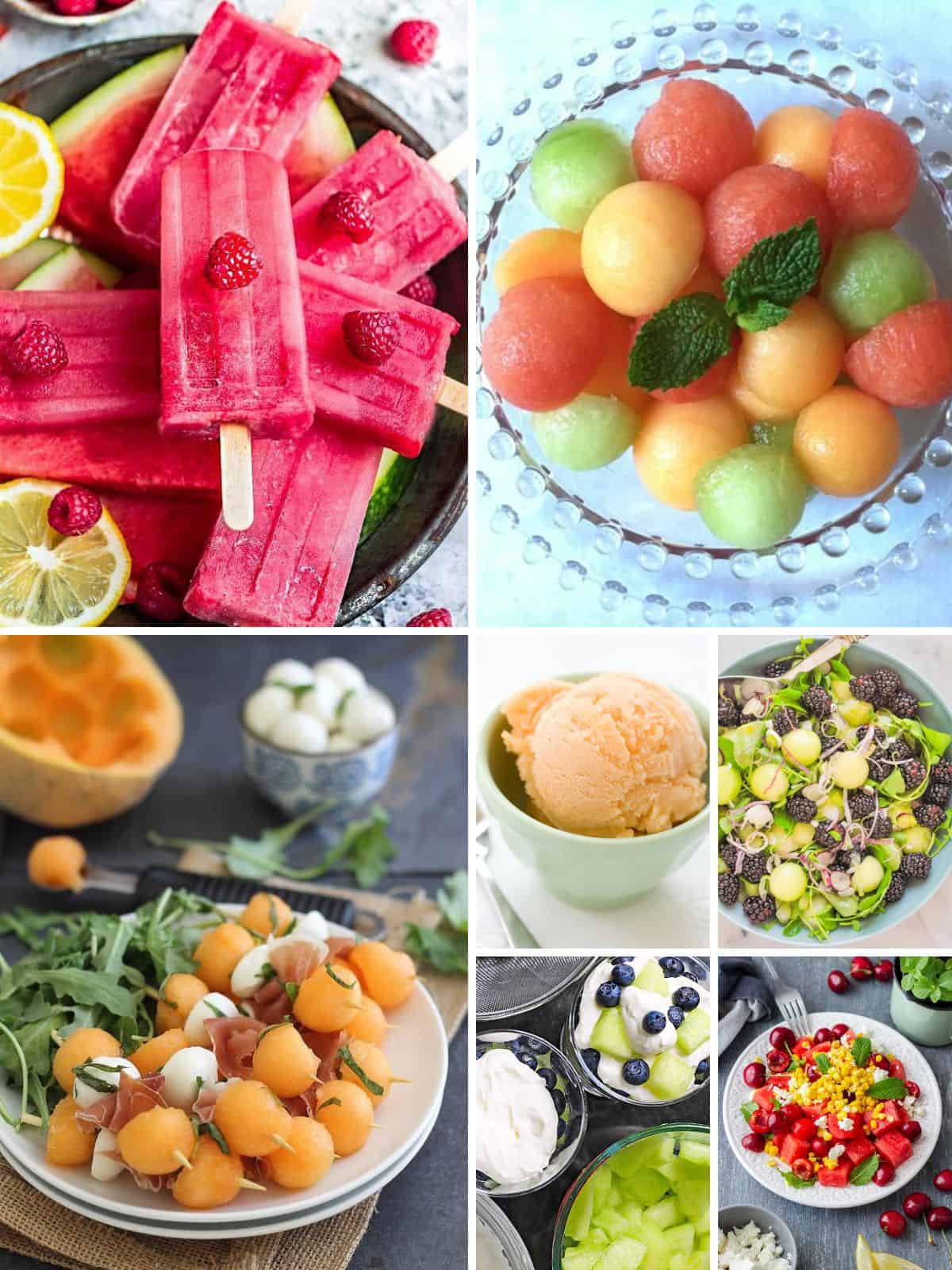 Did you know that there are over 30 different types of melons? Melons are juicy, fleshy fruits. When perfectly ripe, they can transport your taste buds to a tropical paradise.
They're available in most grocery stores all year long. However, towards the end of summer is when they taste best. 
Melons are members of the Cucurbitaceae family. This is what makes them relatives of squashes and cucumbers. Melons taste great in either a savory or sweet recipe!
Table of Contents
How to Select a Ripe Melon
Choose a melon that's not damaged on the outside.
They should be free of bruises, soft spots, moldy patches and cracks.
Try to select one that have a dull-looking appearance.
For the most part, the melon should be heavy.
As a rule, when you tap the melon, you should hear a hallow sound.
Here's a tip I learned from our local produce person a few years ago. For example, push your fingers on the section where the vine was attached to the melon. It should be soft with a clean cut. If you see a jagged cut, that means the melon was harvested before it was ripe.
Melons should smell fresh with just a hint of sweetness.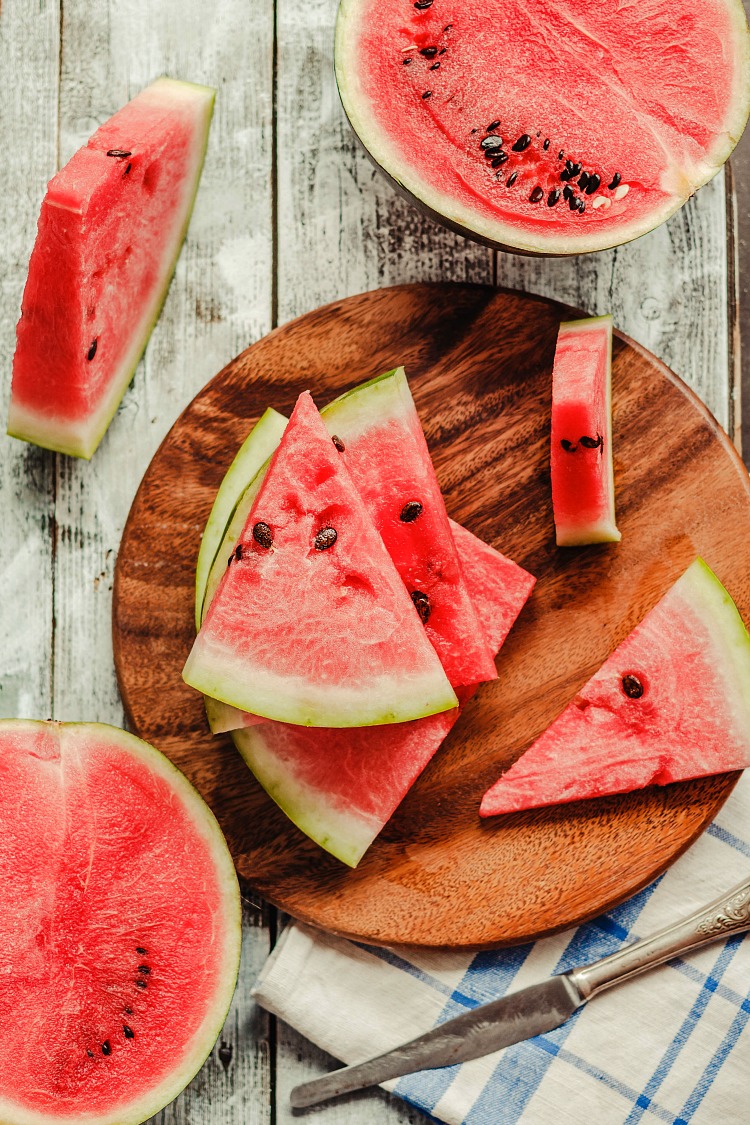 How to Serve Melons
Most people enjoy melons simply sliced! 
But you can also add them to salads, cold soups, drinks, and frozen sorbets.
You can even try to add a few melon slices to your grill! Cooking them concentrates their natural sugars bringing out an entirely different flavor.  
Easy Family Meal PlannerClick HERE for More Information
Storage Tips
Store all melons on the counter top in your kitchen. There's no need to refrigerate them.
However, once they've been cut into, you need to store them in the refrigerator. Cover them with plastic wrap or in a plastic container for up to 2 weeks. Of course, assuming you have leftovers!
Refrigerating melons can diminish their flavor, so try your best to serve them at room temperature. 
For more information on storing fresh fruits and vegetables, check out this post on Storing Summer Fruits and Vegetables.
Recipe Collection
⭐Before You Begin! If you make any of these recipes, please leave a review and star rating. This helps my business thrive and continue providing FREE recipes.
15 End of Summer Melon Recipes
15 delicious melon recipes to help you celebrate the end of summer,
15-end-of-summer-melon-recipes/