One of my favorite desserts is cheesecake. I've posted two other cheesecake recipes here on the blog, but I think this recipe has to be my favorite. AND it came about by accident. Quite a number of years ago I used to make a cheesecake with an apple topping. I went looking for the recipe a few weeks ago and could not find it anywhere and to make matters worse, I only had the recipe written out on a piece of paper. So I did a little research and came up with a new delicious recipe…
Cheesecake with Caramel Apple Topping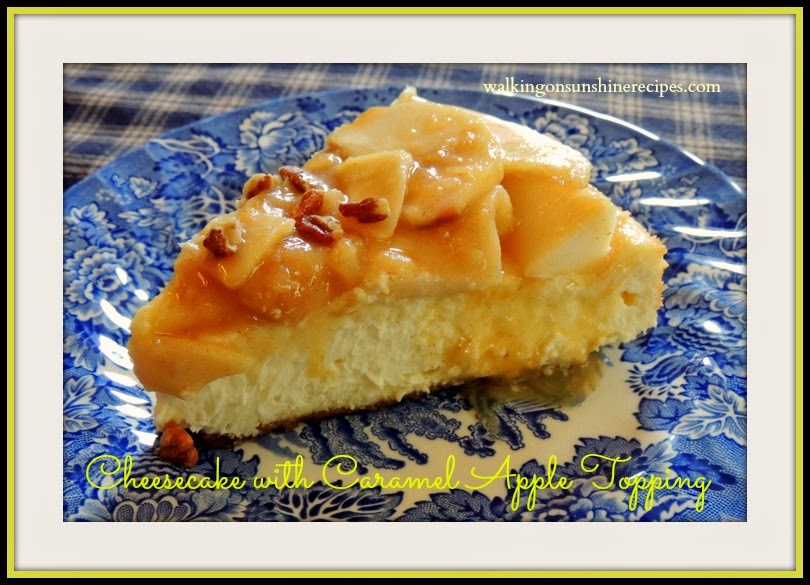 This delicious dessert starts out with a basic recipe for cheesecake and then I added an amazing apple and caramel topping. Yummy!
Cheesecake with Caramel Apple Topping
Ingredients:
Cheesecake:
1 1/2 cups graham cracker crumbs
3 Tbs. sugar
1/3 cups butter; melted
4 packages, 8 ounces each, cream cheese softened
1 cup sugar
1 tsp. vanilla
4 eggs
Caramel Apple Topping:
1/4 cup butter
1/2 cup sugar
1 tsp. fresh lemon juice
5 large apples, peeled, cored and sliced thin
1 Tbs. cinnamon
chopped pecans
Directions:
Cheesecake:
Mix graham cracker crumbs with the melted butter and sugar together. Press into the bottom of a 9-inch spring form pan. Set aside to prepare cheesecake filling.
Beat cream cheese, 1 cup sugar and vanilla with mixer until blended. Add the eggs, one at a time and continue to mix until everything is blended.
Pour the filling over the crust.
Bake for 55 minus in a preheated 324 degree oven or until the center is almost set. Loosen the cake from the rim of the pan and cool before removing the rim completely.
Refrigerate four hours before serving.
Caramel Apple Topping:


Melt butter in a skillet over medium heat. Add sugar and lemon juice. Cook for 5 to 6 minutes stirring constantly until mixture turns a light golden brown.
Add the apple slices and cinnamon. Continue to cook for an additional 15 minutes or until the apples are softened.
Remove from heat and let cool before placing on top of the cheesecake followed by the chopped pecans.
Cheesecake ready for the caramel apple topping…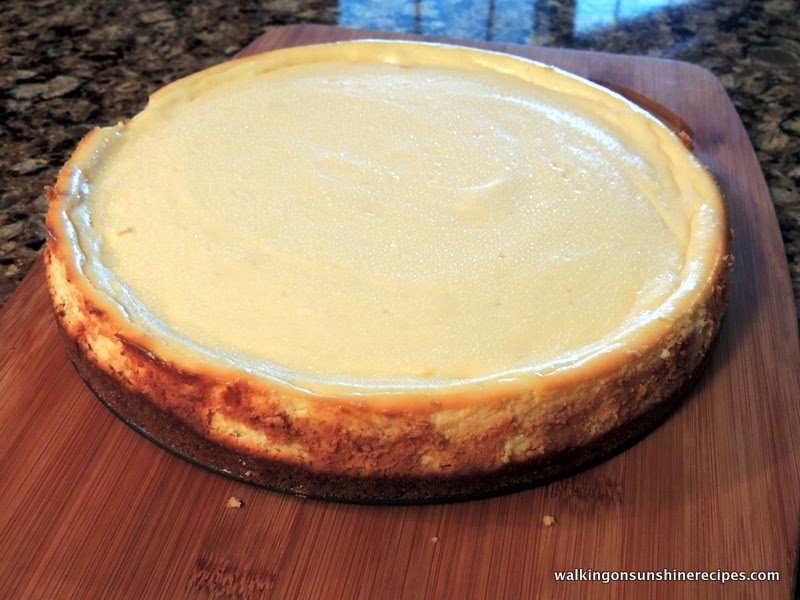 Cheesecake ready to serve…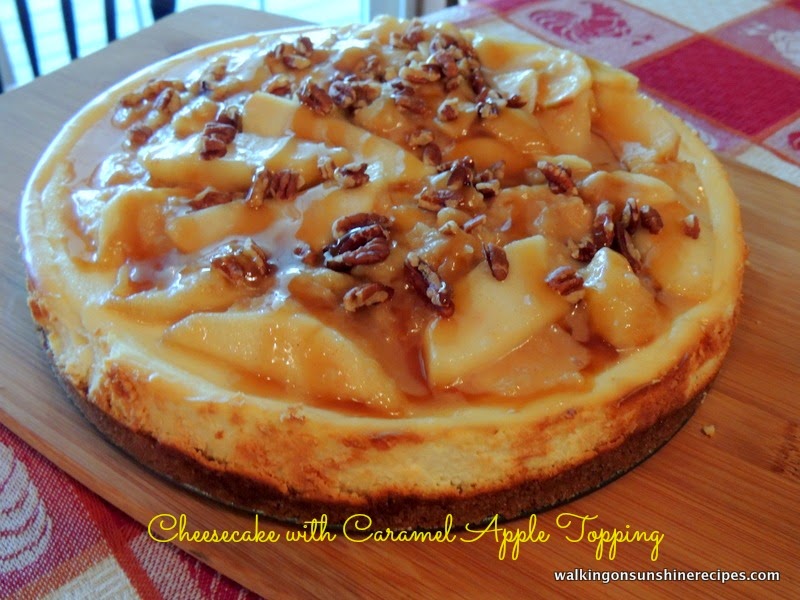 Delicious!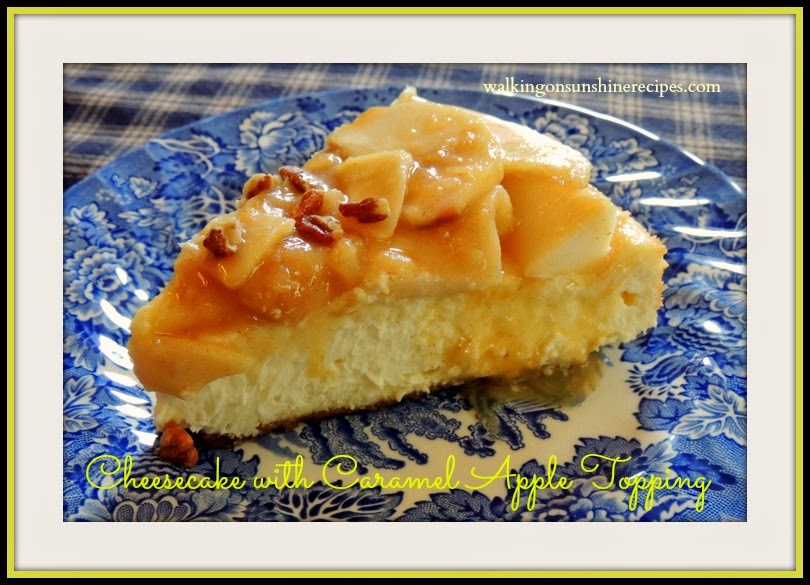 I am so happy I couldn't find my original recipe.
This cheesecake was amazing.
The apples were delicious and very easy to make.
I made everything the day before and then assembled the cheesecake
right before serving to my guests.
I think this recipe would be perfect as mini cheesecakes also…
which I plan to do soon!
Tip: I baked my cheesecake on one rack in the oven and then on the bottom rack I placed a casserole dish filled with boiling water to prevent the cheesecake from cracking. Works perfectly!