When it comes to create delicious recipes, the possibilities for Apple Dessert Recipes are endless. Using apples are some of our favorite ways to create easy desserts perfect for this time of year.
From apple pie to apple crisp and even apple hand pies, you're going to love this list!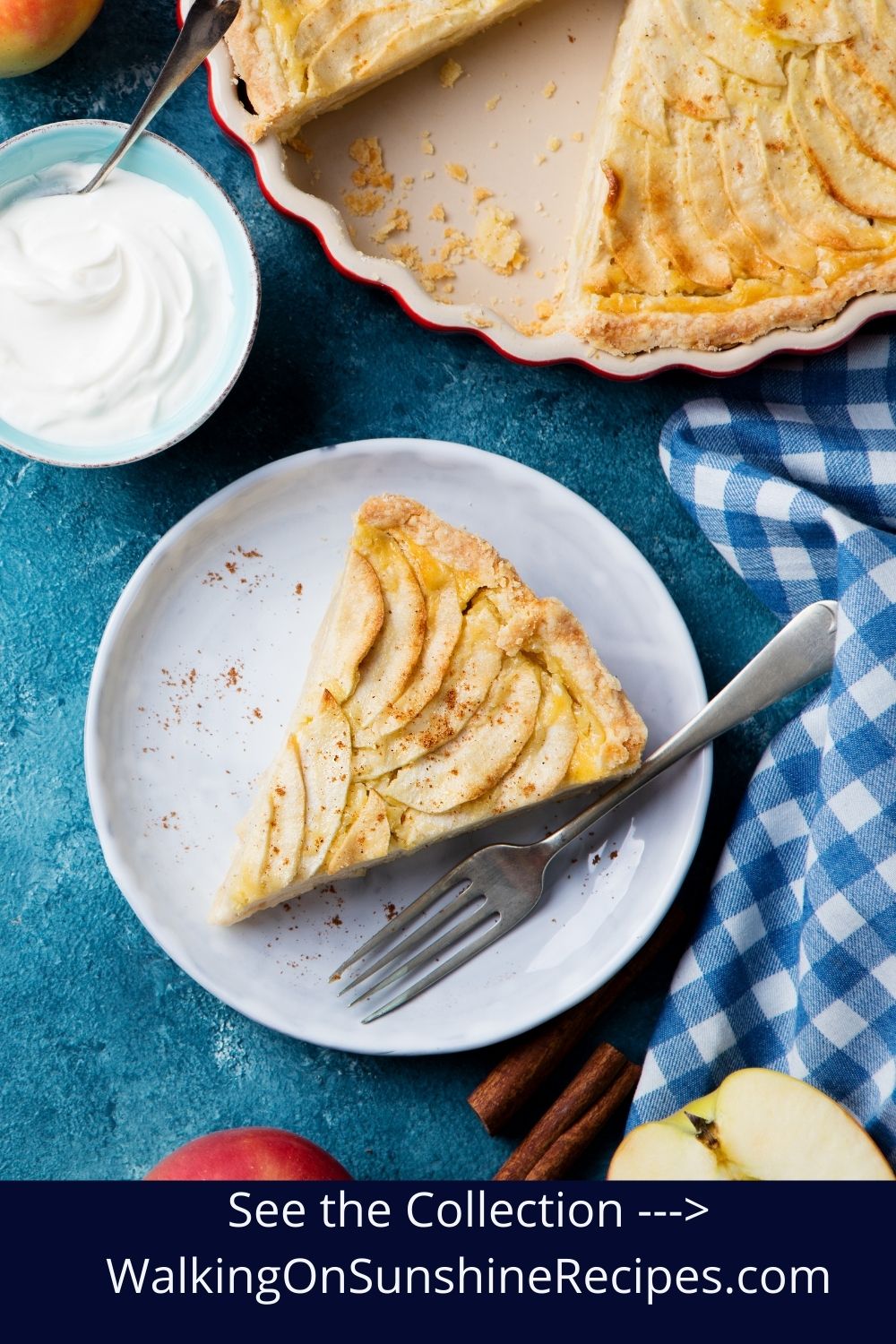 Apple Dessert Recipes are the perfect way to celebrate the Fall holiday season. I mean, what is Thanksgiving without the traditional apple pie?
Or maybe you're looking for a new recipe to make things a little more exciting? Make sure you try a few of the apple dump recipes. They start out with a cake mix and canned apples, so you know they're going to be tasty too.
Who knew that combining cinnamon, sugar and sometimes pure maple syrup with slices of apples could create such delicious desserts? There's no need for chocolate when you have all these apple recipes to choose from!
Any of these desserts will be the perfect easy recipe for Thanksgiving following turkey with all the trimmings.
Table of Contents
Best Apples for Baking
If you are gearing up to baking with apples, make sure you check out the best apples for eating and baking. There is a difference!
Some variety of apples will hold their shape better. While some apples fall apart easier...hint, those apples are great for applesauce.
How to Peel Apples
There are a few different methods that can be used to peel apples. The simplest way is to use a paring knife. Start by cutting off the apple's top and bottom, then use the knife to remove the skin in a continuous spiral.
Another option is to use a vegetable peeler. This method is quicker than using a knife, but it can be more difficult to control. Start by cutting off the top and bottom of the apple, then position the peeler at the top of the fruit and simply drag it down.
Finally, you can also use a blenders or food processors to remove the skin from apples. While this method is very quick and easy, it does require some cleanup afterwards.
Air Fryer Apple Recipes
Get ready to enjoy our collection of air fryer apple recipes. Get ready to enjoy crispy, caramelized apple goodness with every bite.
Canned Apple Recipes Dessert
Check out these tasty apple dessert recipes using canned apple pie filling:
Apple Recipes with Cake Mix
Try out these delicious apple desserts that start out with a boxed made with cake mix:
Thanksgiving Planner with Recipes and Printables to help you have a GREAT celebration!Click HERE for More Information
Traditional Apple Recipes
Transport yourself to a cozy kitchen filled with the aroma of warm spices and sweet apples with this collection of traditional apple dessert recipes:
Apple Recipe Collections
Puff Pastry Apple Recipes
Get ready to enjoy the perfect combination of sweet, juicy apples and flaky, golden puff pastry in our delicious collection of apple recipes.
🍽Helpful Kitchen Tools
This post contains affiliate links. That means that if you make a purchase after clicking on a link I may earn a small commission at no extra cost to you. For more information, click here.
3 Pieces Wooden Tart Tamper SetMore Information
2-Pack Cooling Racks for Baking, StainlessMore Information
Ceramic Thankful and Blessed Coffee MugMore Information
12-Piece Melamine DinnerwareMore Information