Good Morning! It's been a COLD few days here in our part of the world!
The perfect weather for comfort food.Chicken and Dumplings...
Growing up in Queens, NY, our "dumplings" were biscuits, not
the traditional "noodle" that you find down south.
You can use any biscuit recipe, I usually use Bisquick, but
I've even seen other recipes that use canned biscuits.
This is also the same recipe I use for my chicken pot pie, but today, it's all about the dumplings.
Ingredients:
⅓ cup butter
⅓ cup flour
1 ½ cups chicken broth
⅔ cup milk (I use half and half)
2 to 3 cups shredded cooked chicken
2 cups mixed vegetables
chicken bouillon cube, salt and pepper
Melt the butter and then add the flour...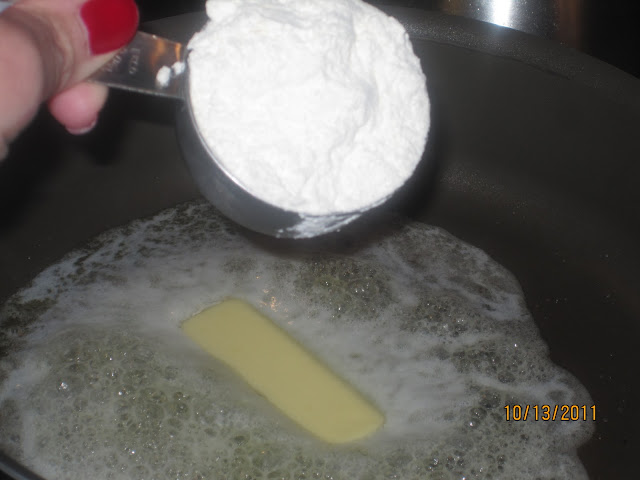 Stir the flour and butter together and continue
cooking until they are completely combined.
Congratulations, you just made a ROUX...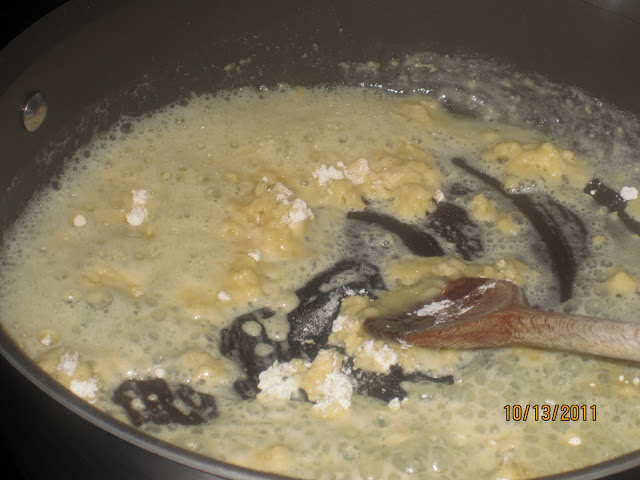 Stir in the half/half and the chicken broth...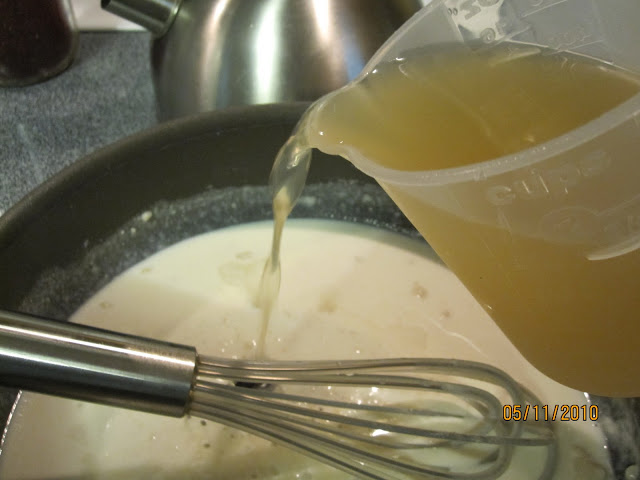 Continue cooking until you have a nice, thick, delicious cream sauce...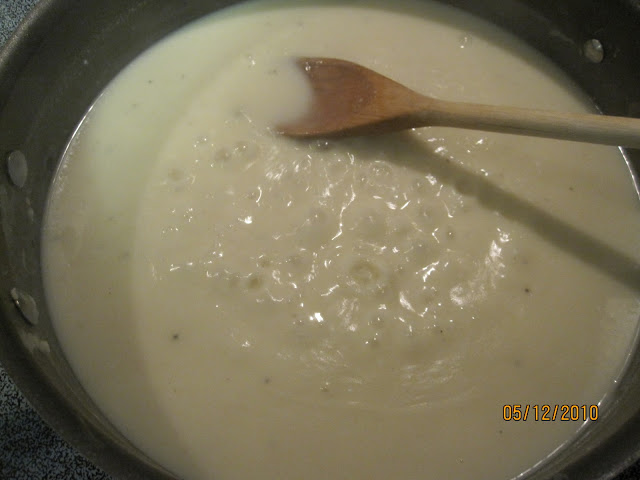 Now, season your cream sauce.
Add a cube of chicken bouillon and salt and pepper...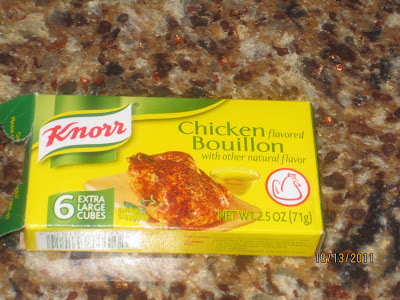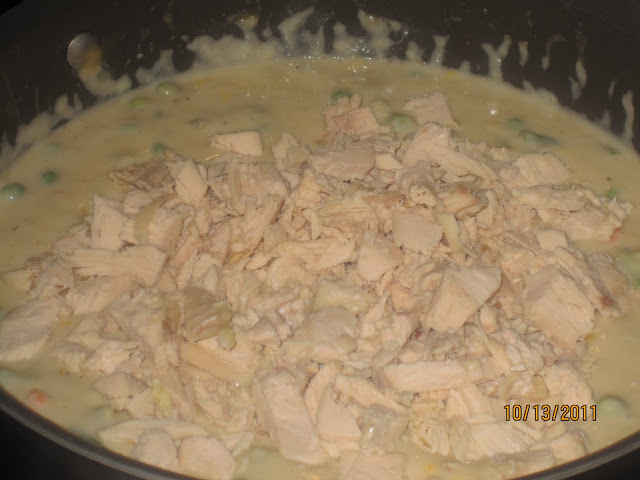 Your filling is done!
Taste it. It is truly the most delicious filling ever...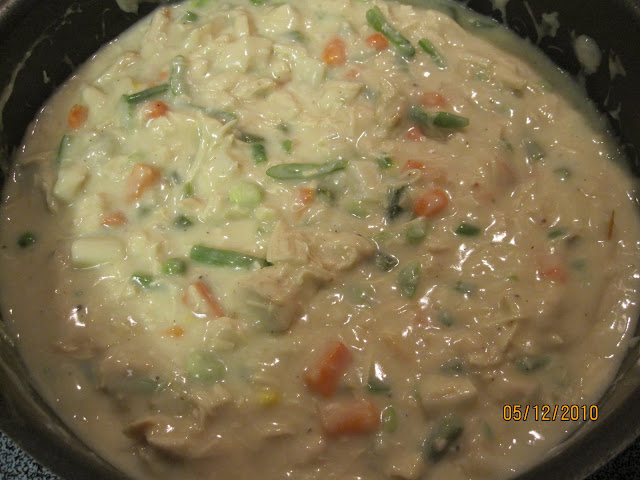 Now prepare your "dumplings."
Combine together:
2 cups Bisquick baking mix
⅔ cups milk
I make half the recipe...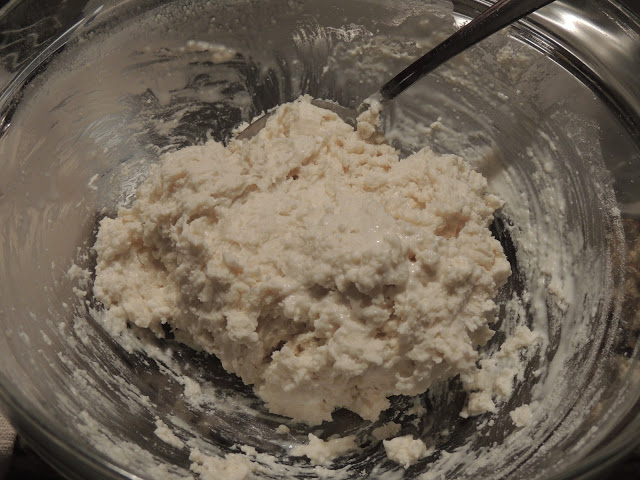 Drop by spoonfuls into your chicken and vegetable mixture...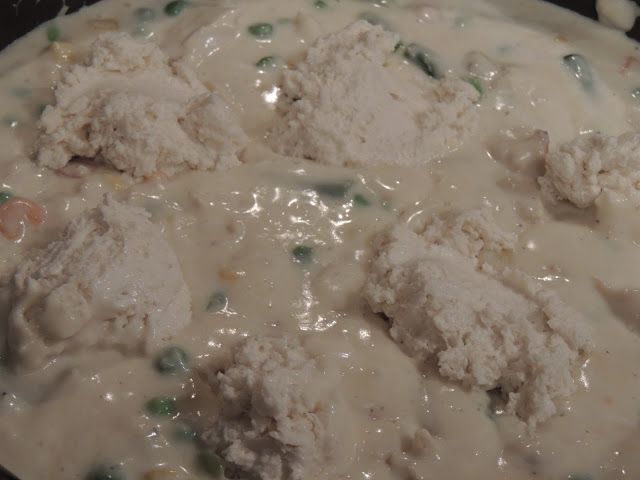 COVER and continue to cook over a medium heat for about 5 to 8 minutes
or until the biscuits have set.
Serve and ENJOY...