Chicken Stuffed with Mozzarella Cheese, Tomato Pesto and Spinach is perfect for dinner tonight!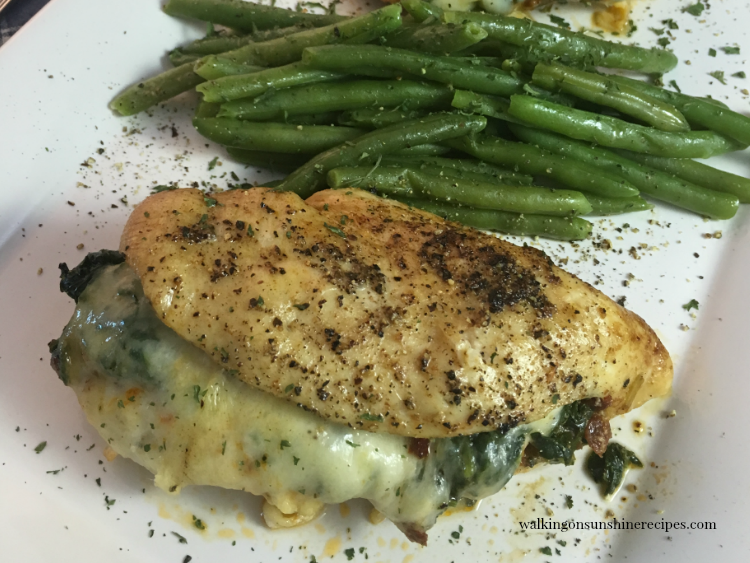 Do you ever get tired of eating chicken?  I have to admit, I do.  But I found a recipe and made it for dinner the other night and it made me fall in love with chicken all over again.
Chicken can be a versatile protein to use for a dinner recipe and this recipe for Chicken Stuffed with Mozzarella Cheese, Tomato Pesto and Spinach is amazing!  If you don't have the tomato pesto, you can substitute sliced tomatoes. But really go out and find some tomato pesto soon!  I have used it in a few recipes so far and it is amazingly delicious.
All you need to complete this meal is another vegetable or salad and then garlic bread.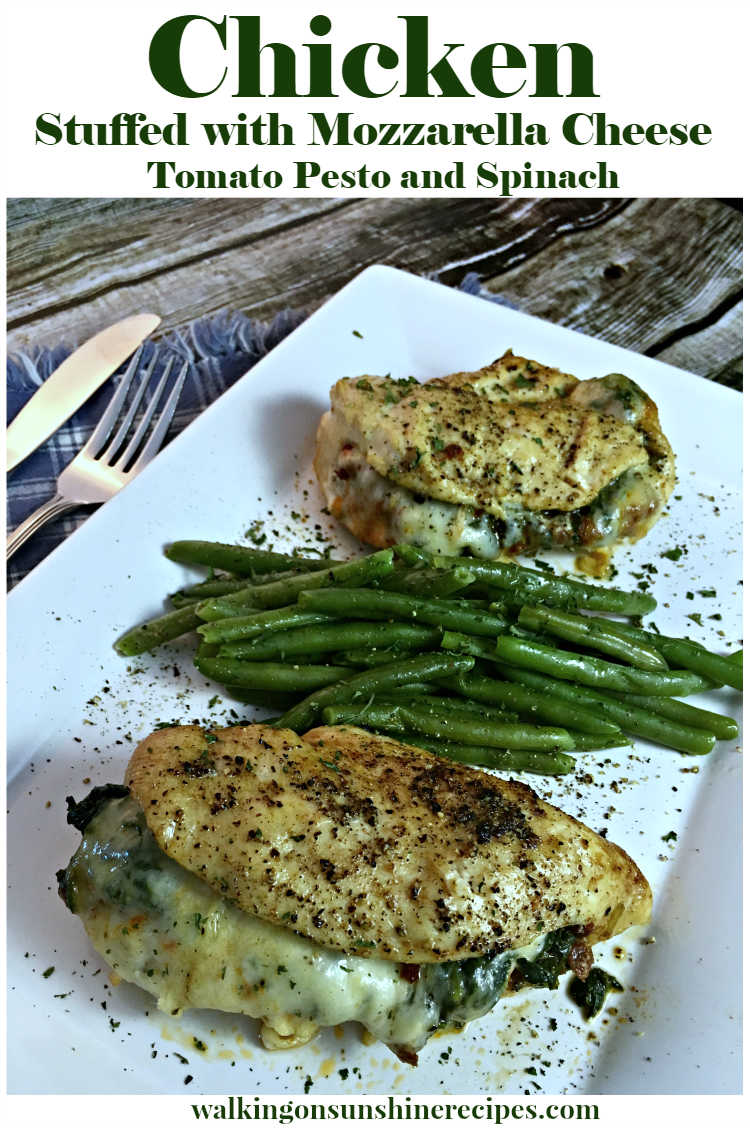 I found the Tomato Pesto in my local grocery store by the specialty oils and vinegars.  It's also available on Amazon HERE.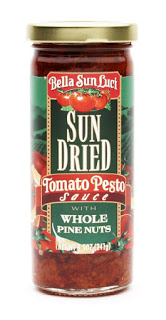 Chicken Stuffed with Mozzarella Cheese, Tomato Pesto and Spinach
You can see how I sliced the chicken breasts making a pocket to hold the tomato pesto, spinach and cheese.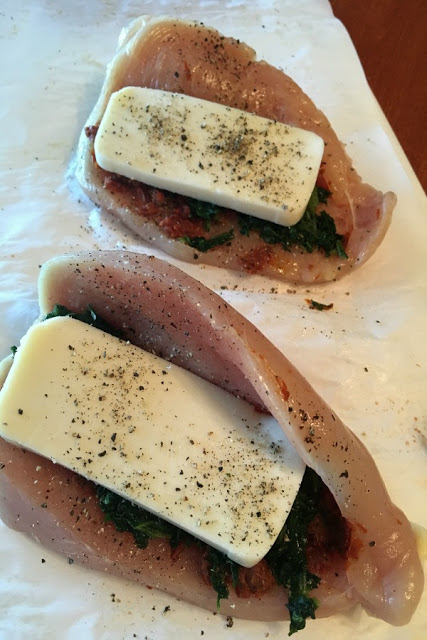 Secure with toothpicks and place in casserole dish. The chicken was tender and full of flavor.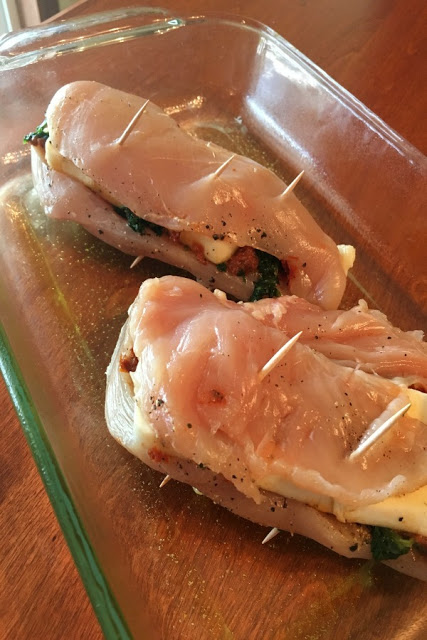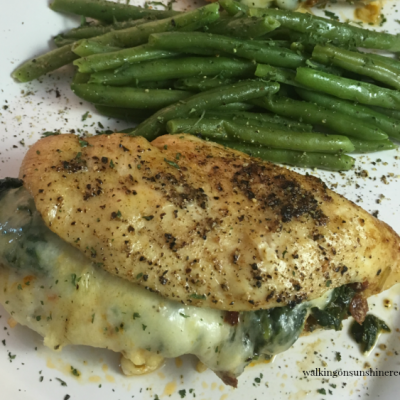 Chicken Stuffed with Mozzarella, Tomato Pesto and Spinach
Chicken stuffed with tons of mozzarella, spinach and tomato pesto. If you haven't tried tomato pesto, you're missing out on a delicious ingredient!
Ingredients
2

boneless chicken breasts

2

thick slices of mozzarella cheese

1/4

cup

tomato pesto

1/3

cup

frozen chopped spinach; defrosted and squeezed dry

1/4

cup

olive oil

2

teaspoons

Italian seasoning

Salt and pepper
Instructions
Preheat oven to 400 degrees.

Grease a 9x12 casserole dish with non-stick cooking spray.

Butterfly chicken breasts by slicing into the long side of the breast, stopping just about 1/4 of an inch from the opposite side.

Sprinkle the insides of the chicken breast with salt and pepper.

Spread the tomato pesto on the chicken breast followed by the chopped spinach and then the slice of mozzarella cheese.

Fold the top layer of the chicken breast over making sure the "stuffing" is in place.

Secure with toothpicks.

Place chicken carefully in casserole dish.

Brush each chicken breast with the olive oil and sprinkle the Italian seasoning on top.

Bake the chicken for 30 minutes or until the internal temperature of the chicken reaches 165 degrees.