This easy recipe for Grilled Chicken Sandwiches with Garlic Parmesan Mayonnaise is sponsored by Tyson, Unilever and Ball Park Buns. All opinions, as always, expressed in this post are my own. This post contains affiliate links. Your cost is the same, but I earn a commission when you shop through them. For more information, click here.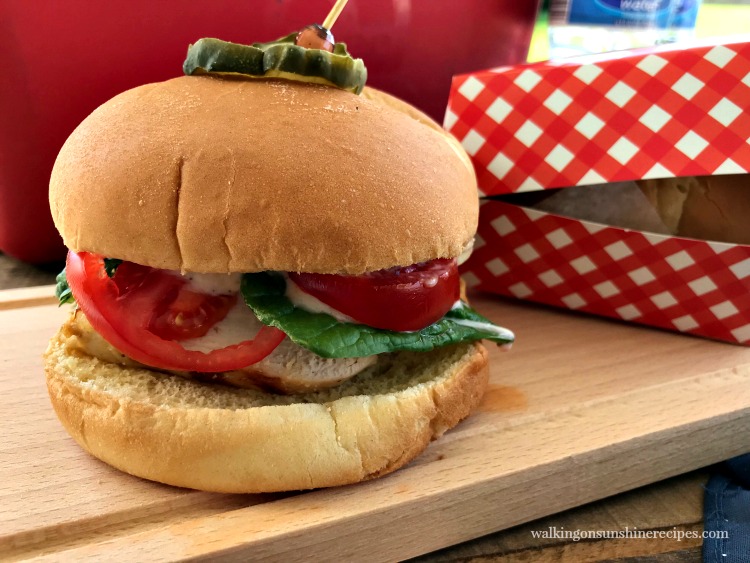 Grilled Chicken Sandwiches
Sometimes you just have to stop what you're doing and pack up the grilled chicken sandwiches you made for dinner and head to the lake nearby to enjoy some time with your hubby!
That's just what we did the other night. Lately life has been so busy for my husband and myself. You would think with both our kids pretty much out of the house we'd have some time to slow down and enjoy life, but it seems as if we're even more busier than ever!
With our extremely busy schedules, I'm happy we have our membership at Sam's Club to help us save time and more importantly save money.
We enjoy shopping at Sam's Club. Even if it's just for a few things, we know finding we can always find ways to save money. Especially if we buy in bulk. There's also tons of ideas and recipes available for you HERE online at Sam's Club to help you plan the perfect backyard get together with family and friends this summer.
I love purchasing Tyson chicken in bulk. Whether I'm cooking for just my husband and myself or I'm feeding a crowd, it's always great knowing I have chicken on hand for easy meals.
Garlic Parmesan Mayonnaise Sauce
How do you turn an ordinary grilled chicken sandwich into something AMAZING? You make an incredible sauce to go on top of it.
I love this sauce. It's a twist on a ranch dipping sauce that I make for pizza that my husband loves.
I knew I wanted to use the delicious Hellmann's Real Mayonnaise that we purchased at Sam's Club as well last week with this grilled chicken recipe, so I added a combination of Parmesan cheese and garlic, salt and pepper and a little vinegar to the mayonnaise and it came out amazing.
It was the perfect topping for the grilled chicken.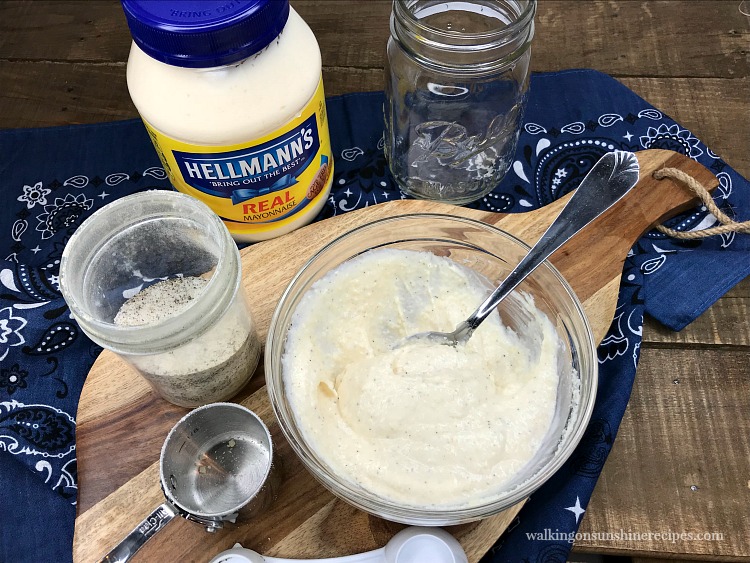 How to Grill Chicken FAST
I needed to get this dinner together QUICK. So I used my grill pan. I had the Tyson chicken cooked in 20 minutes.
I love using one of my favorite homemade marinades for grilling chicken or you can use homemade Italian salad dressing too.
You want to make sure it's cooked to an internal temperature of 165 degrees…yes, I really do check with an instant read thermometer.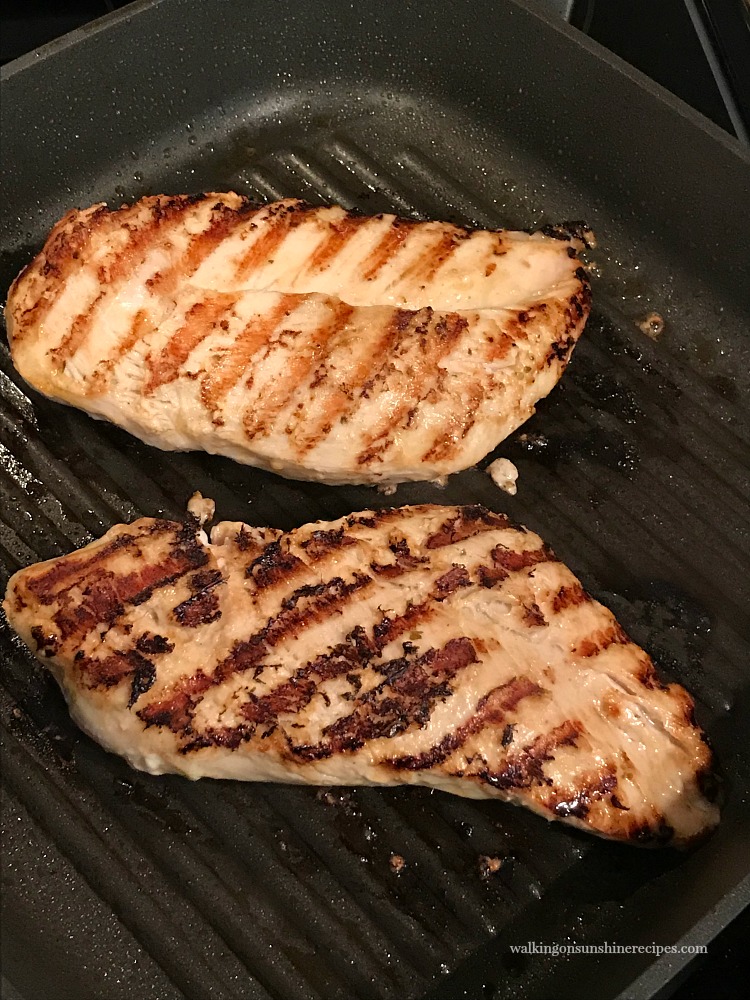 Making the Grilled Chicken Sandwiches
Once the chicken was cooked, I started assembling the sandwiches. I started by laying the Ball Park Tailgater Crustini Buns on a cutting board and then added the sliced grilled chicken.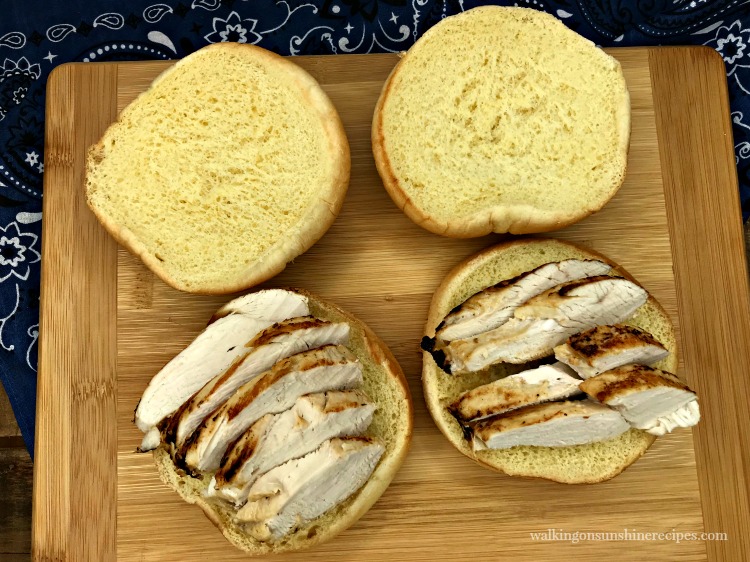 We love fresh spinach, so that's what I used for our grilled chicken sandwiches. But you can definitely use your favorite lettuce, followed by sliced tomatoes.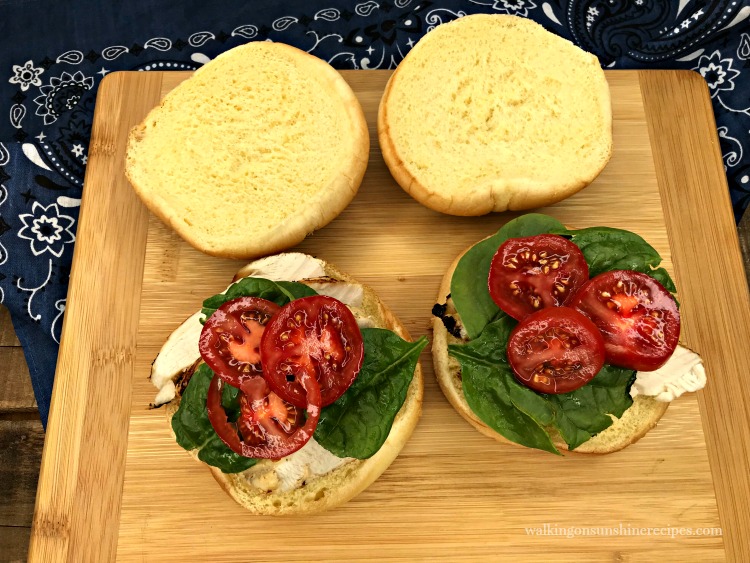 Now comes the yummy homemade Garlic Parmesan Mayonnaise Sauce. Go ahead spread a big spoonful to the top of the bun.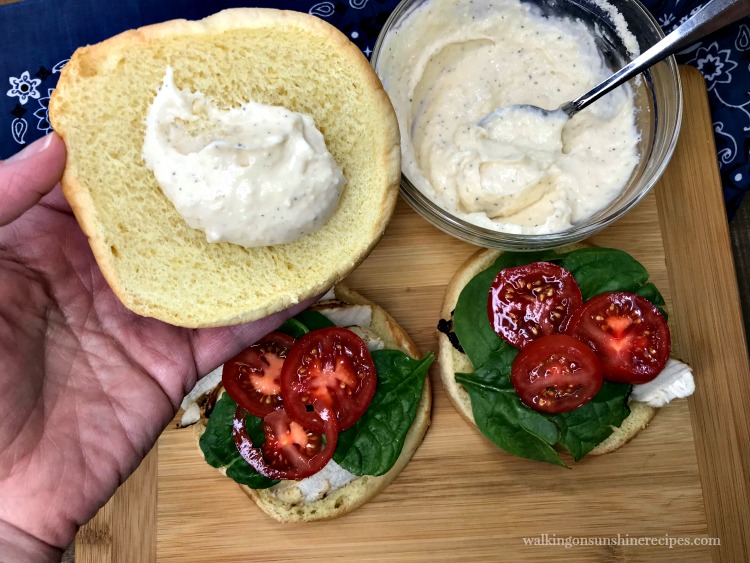 All that was needed to complete our impromptu picnic was chips, bottled water and homemade coleslaw.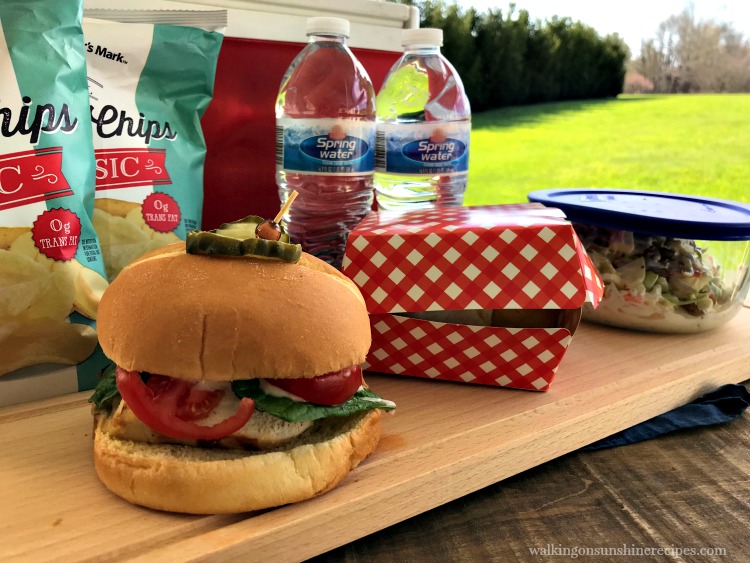 Sometimes, you need to put aside the work, pack up dinner and take a drive to the local park and just enjoy some time together.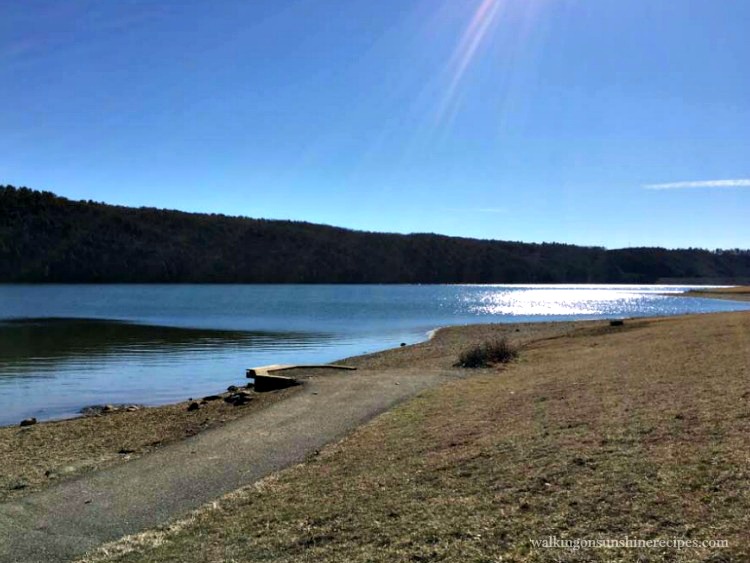 More Easy Dinner Recipes: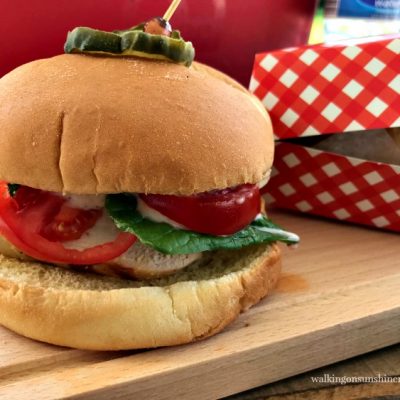 Garlic Parmesan Mayonnaise Sauce for Grilled Chicken Sandwiches
Garlic and Parmesan cheese added to mayonnaise to use as a dipping sauce for pizza, wings or on top of grilled chicken sandwiches. You are going to love this recipe!
Ingredients
1/2

cup

mayonnaise

1/4

cup

Parmesan cheese

1

tsp

white vinegar

1

tsp

garlic powder

salt and pepper to taste
Instructions
Whisk all ingredients together in a bowl.

Serve immediately or refrigerate for up to 2 weeks.