I found this great Greek yogurt by Dannon that is really good.
It is has an insane amount of protein,
while keeping the sugar, carbs and calories pretty low.
The other morning for breakfast I pulled out my blender
and created an EASY Dannon Greek Yogurt Smoothie. Which just happens to be another one of my favorite
Peach Dessert Recipes.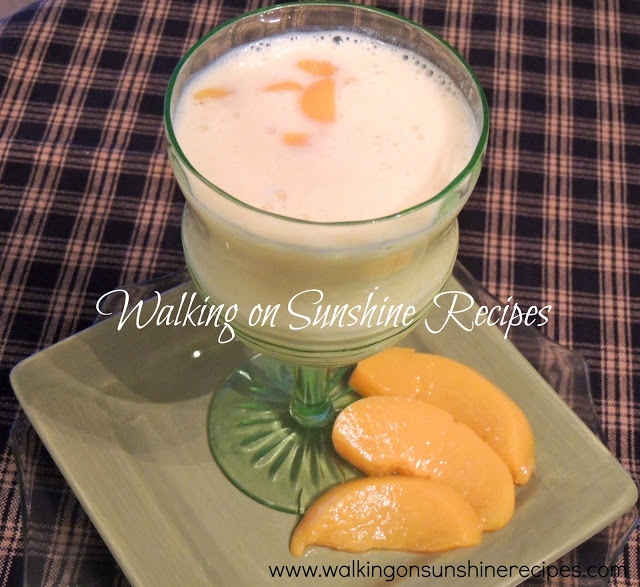 Ingredients:
Ice Cubes
½ frozen banana (remove the peel before freezing)
1 container yogurt, any flavor
Small container of peaches; including the liquid in the container
(I used the individual size container of peaches that are sugar free)
Add the frozen banana, peaches and ice cubes to the blender...
Then add the container of yogurt. I used vanilla, but any flavor would be good...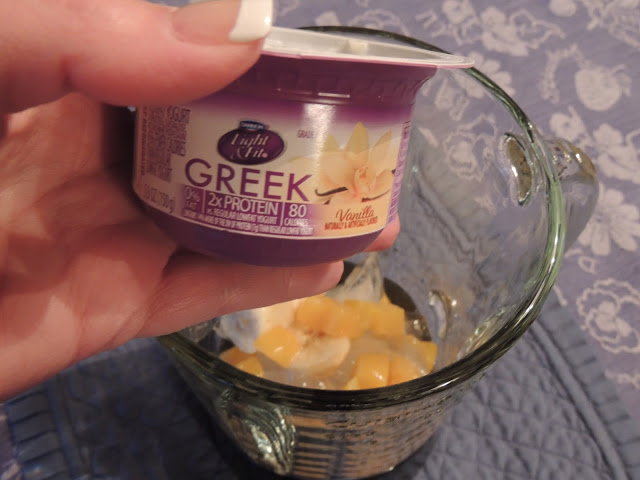 Blend until smooth and ENJOY...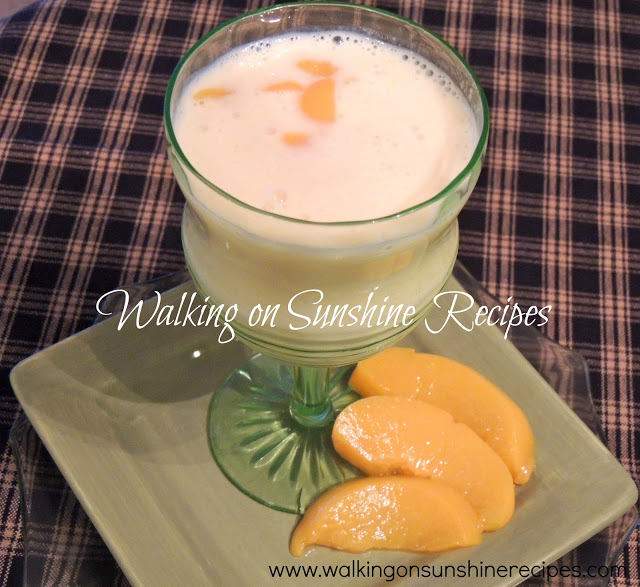 Easy, delicious and pretty good for you.
If you don't have the small individual sized container of peaches,
just open a can of peaches and add a few plus some of the liquid that is in the can.
Try to use sugar free canned fruit when possible.
OR you can add about ¼ cup of orange juice.
You will need some liquid when making a smoothie.
You could even add some protein whey powder to make this smoothie
even more healthier.
Enjoy your day!