Peach Dessert Recipes - There's more you can do with peaches than enjoying them fresh from the farmer's market; although that's delicious too! Let me share with you a few of my family's favorite sweet treats and desserts all thanks to a peach.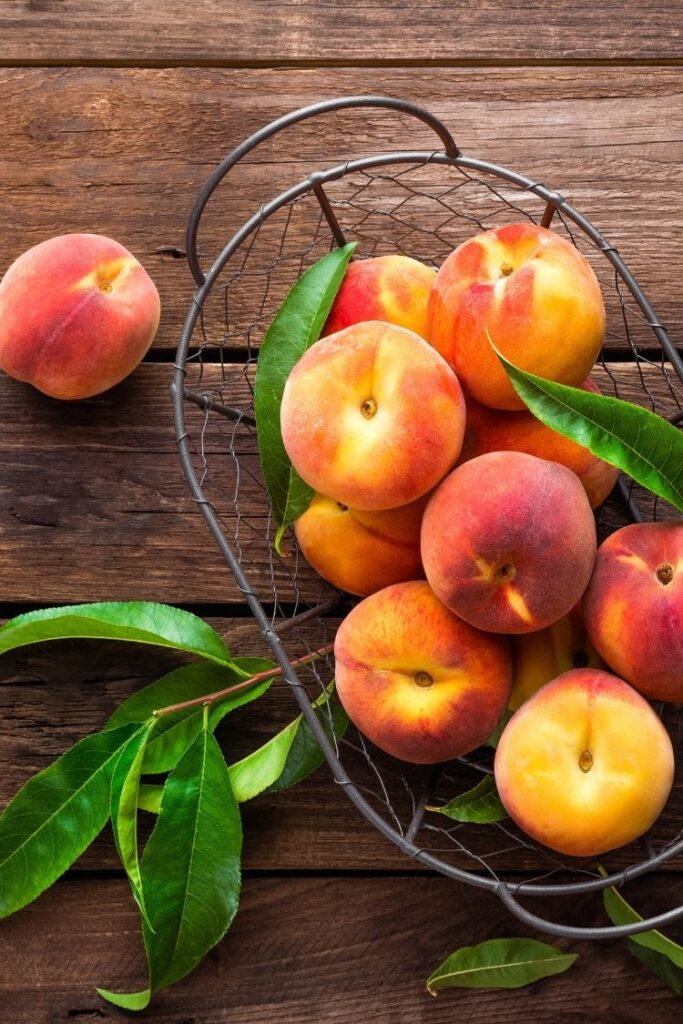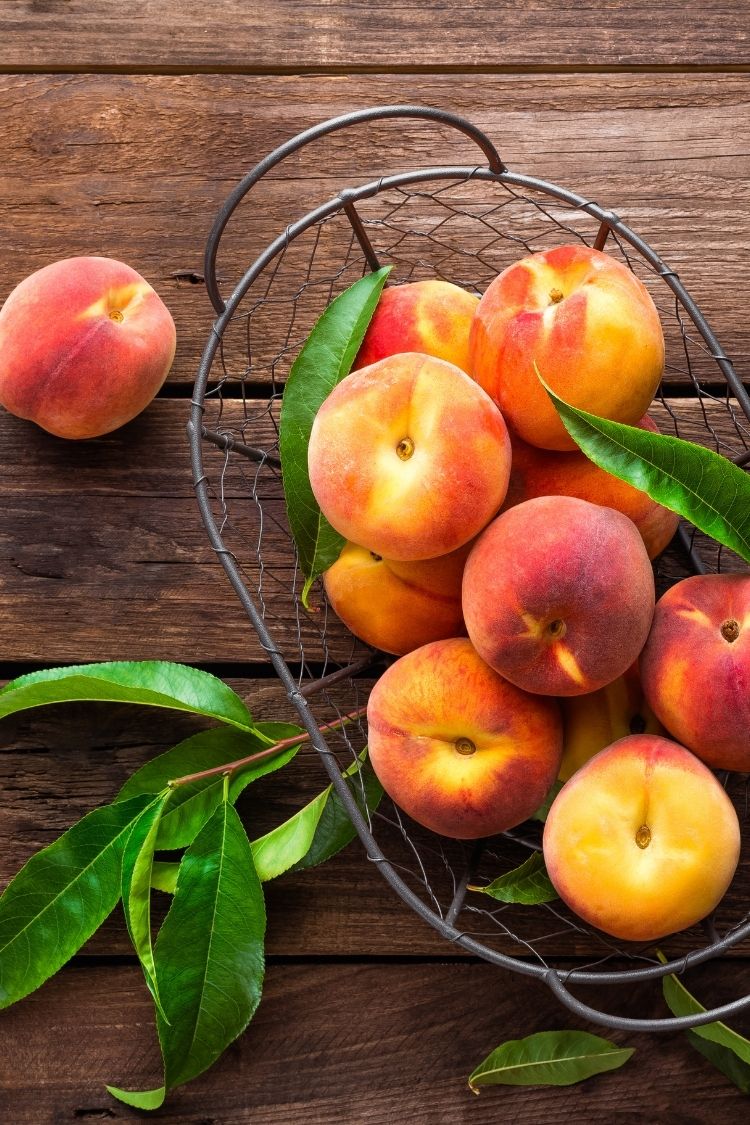 Quick...name a fruit that's associate with summer. If you said "peaches," than you are in for a real treat today. I'm sharing with you a few of my favorite peach dessert recipes.
The surprising thing about a few of these recipes is that they also use canned peaches! Preserving peaches is an easy way to enjoy this delicious summer fruit all year long.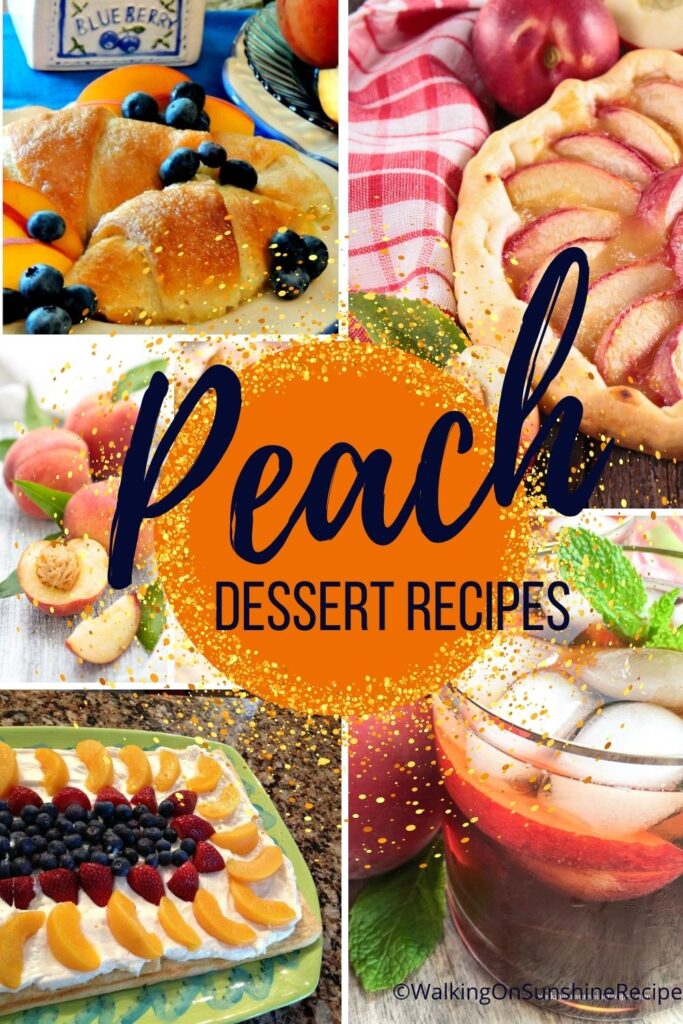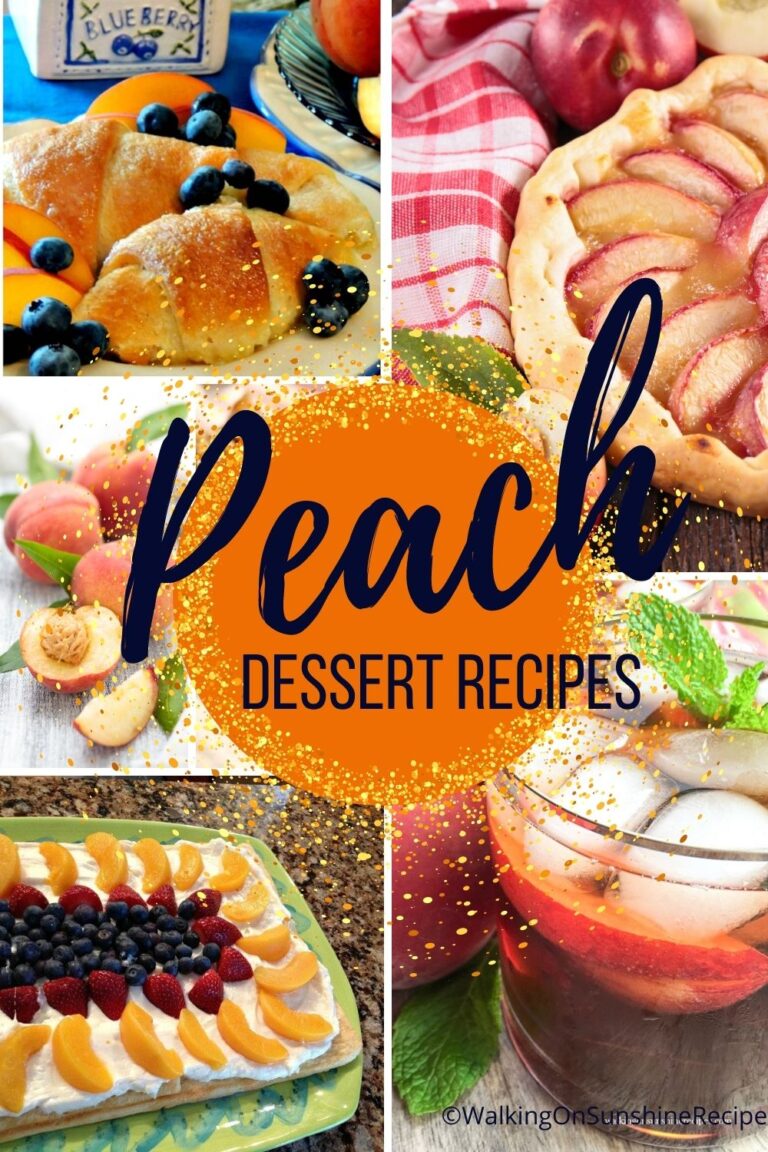 Best way to Peel Peaches for Canning
Here is a simple way to peel peaches to use for recipes or even for preserving them to use in the future. This is the same way I peel tomatoes to preserve for my homemade marinara sauce.
Wash the peaches.
Bring a large pot of water to boil on the stove top.
Place a small "X" in the bottom of each peach and submerge in boiling water for 30 seconds.
Immediately place the peaches in a bowl of ice water.
Then careful pick up a peach and begin to pull the outer layer of skin off.
The outer layer of skin comes off very easily.
Immediately place the peaches in a bowl of ice water.
Proceed with your recipe or canning them according to the directions on the back of the mason jars or your recipe.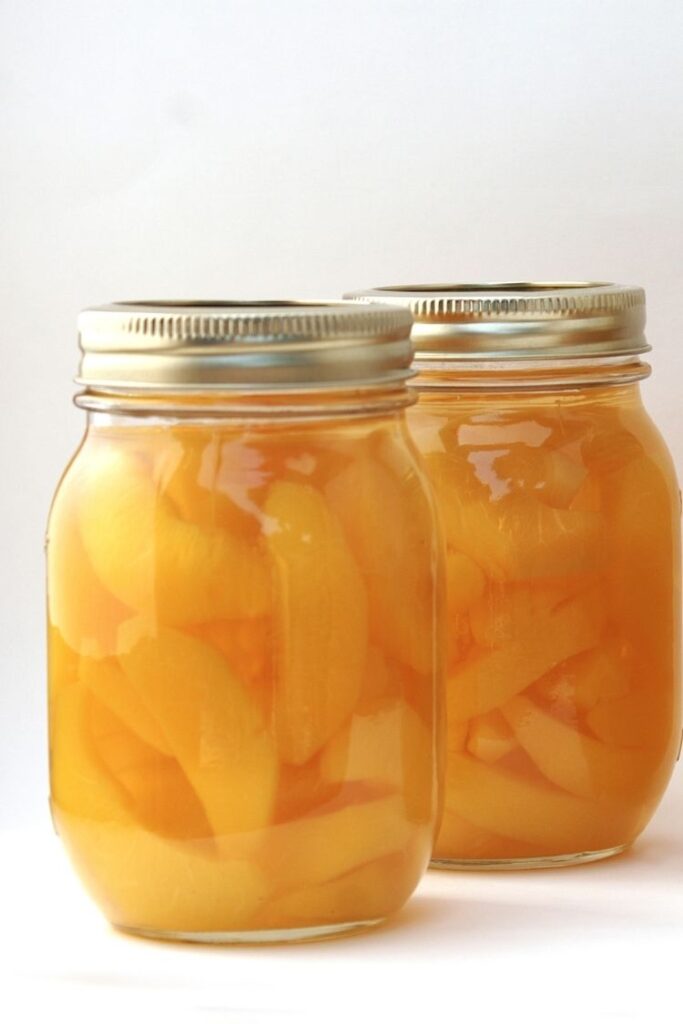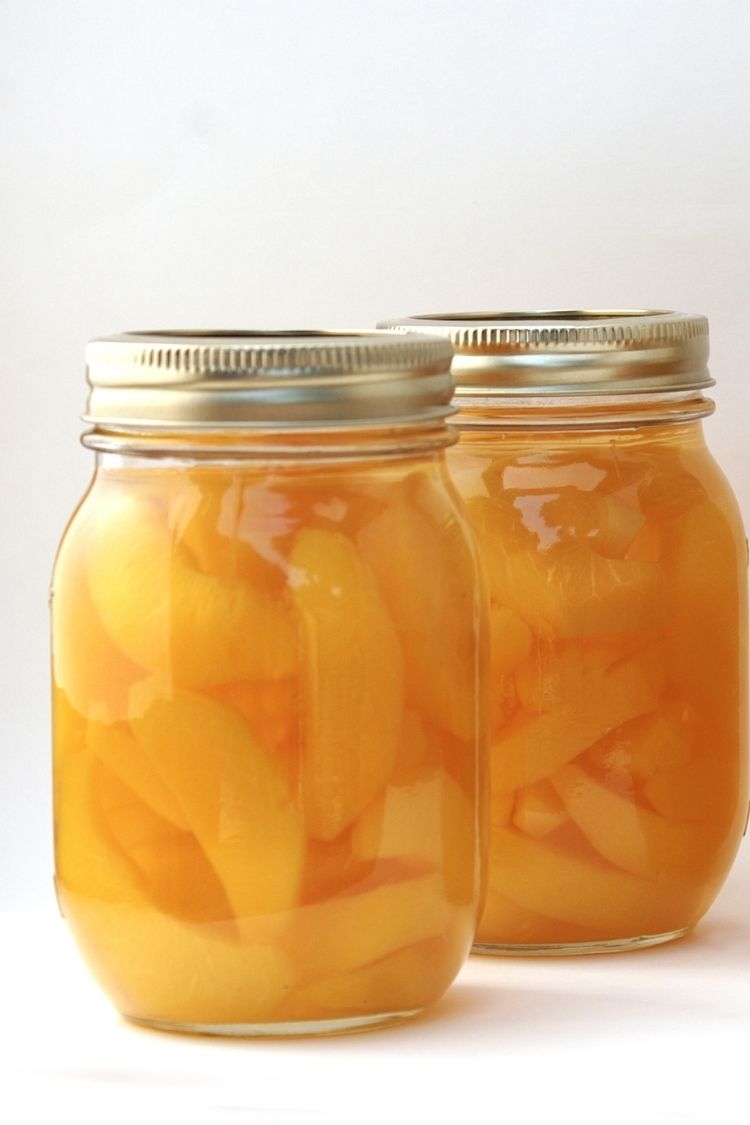 Helpful Kitchen Tools
Affiliate Disclosure: This post may contain affiliate links. As an Amazon Associate I earn from qualifying purchases. For more information, click here.
Canning Set, 8-Piece, BlackMore Information
Ball Complete Book of HomeMore Information
Canning & Preserving For Dummies,More Information
Canning Jar Lifter-Canning tongsMore Information
Ball Wide Mouth Pint 16-OunceMore Information
Baking with Canned Peaches
Now that we have our peaches ready to use, let's discuss a few of the delicious recipes you'll find here on the site. And remember, I told you, that you can bake with canned peaches too!
Frequently Asked Recipe Questions
What mixes well with peaches?
Peaches are great to enjoy with either a savory or sweet recipe. Here are just a few herbs and spices that mix well with peaches: cinnamon, cloves, vanilla, nutmeg, mint, basil, ginger and honey.
What to do with peaches that are not sweet?
If the peaches you brought home from the farmer's market or grocery store are not sweet, you can place them in a brown paper bag in hopes that they'll ripen and sweeten. Or you can add them to a peach dessert recipe. Grilling the fruit helps also. Make sure you drizzle them with a sweet balsamic vinegar glaze when they're finished.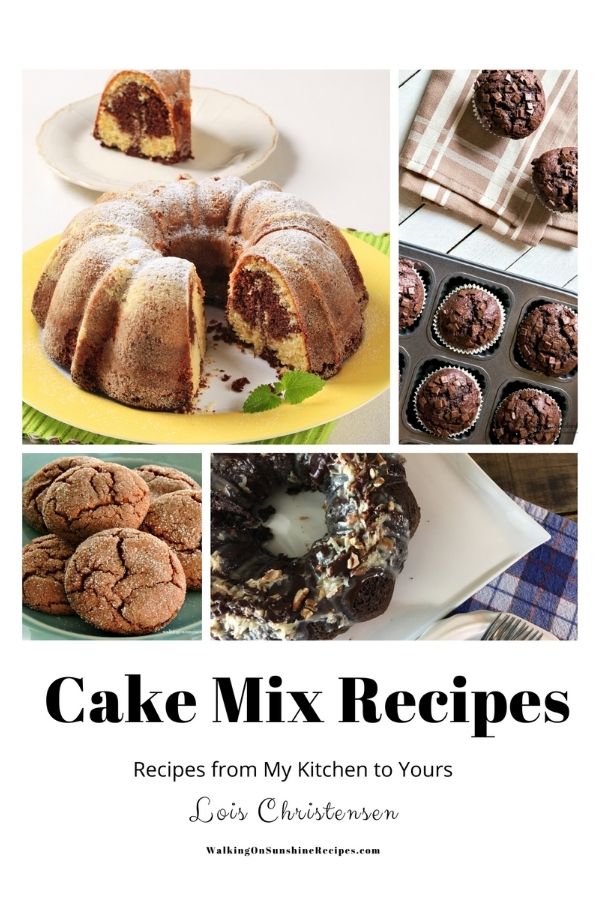 More Information
More Information
More Information
More Information
More Information