Today I'm going to share with you ways to bring blue and white decor into your kitchen and home. This collection will inspire you to start decorating with this very popular color combination that is absolutely timeless.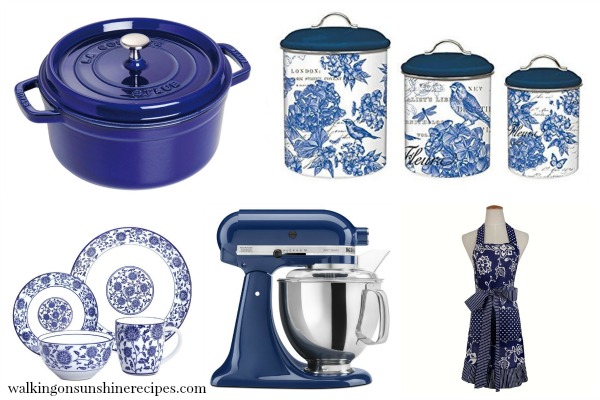 Name a color combination that you just love. For me it would be blue and white. There's something so calming about a blue and white decor palette.
Blue and White Kitchen Decor
I think I love the color combination of blue and white because growing up we had blue and and white toille wallpaper in our house. It was beautiful and not something any of my friend's homes had but my mother was bold in decorating and I loved it.

When it was time for me to choose my every day dishes for my wedding registry I selected a beautiful blue and white set of dishes. But my hubby didn't like them. So back to Macy's I went and picked out Heritage Dishes from Pfaltzgraff.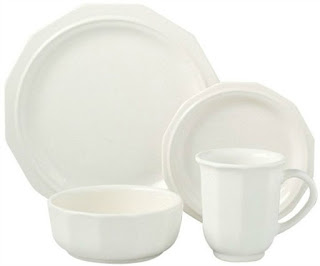 And we had these dishes for years. I loved them. I was able to mix and match so many of my other colorful wedding gifts when setting the table. But deep down inside, I really wanted blue and white dishes.

When our daughter was just a few years old, a local grocery store had a special. For every $25.00 spent in their store you could purchase a set of Blue Willow Dishes for $4.99. It took awhile, but we have a set and I use them for company all the time. Here's our table from Christmas: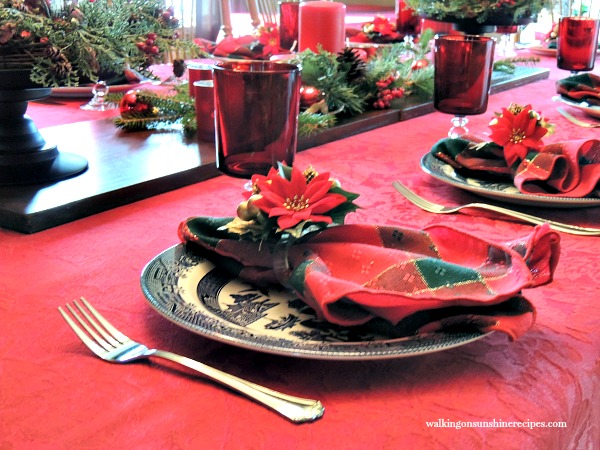 Ways to add Blue and White to your Kitchen
Blue and White Dinnerware - these dishes are very similar to the pattern I originally wanted so many years ago. But I love the Blue Willow pattern we now have.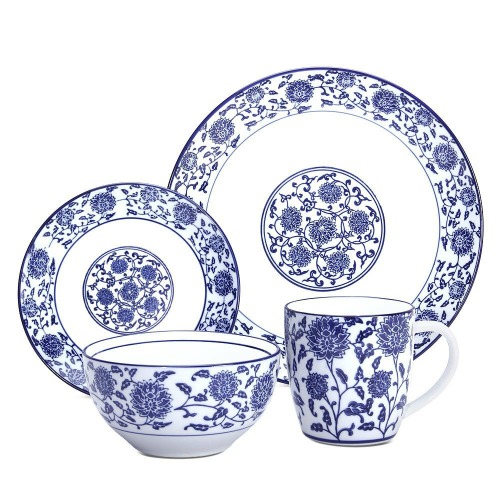 Blue and White Baking Dishes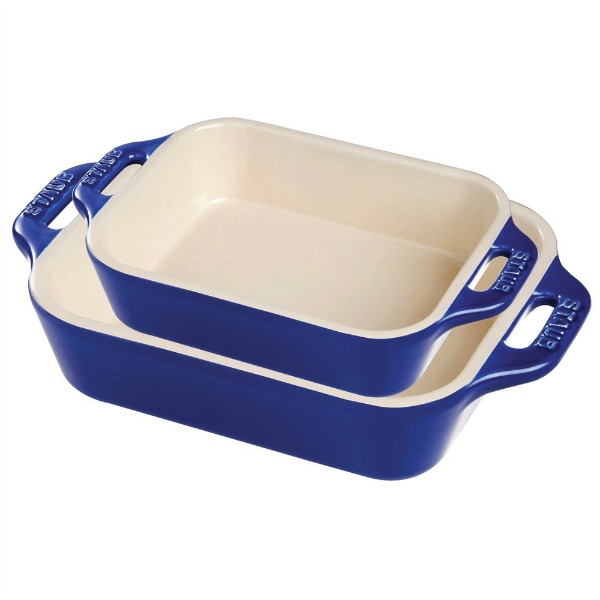 Kitchen Aid Mixer Blue - Mine is white but oh I dream of this color!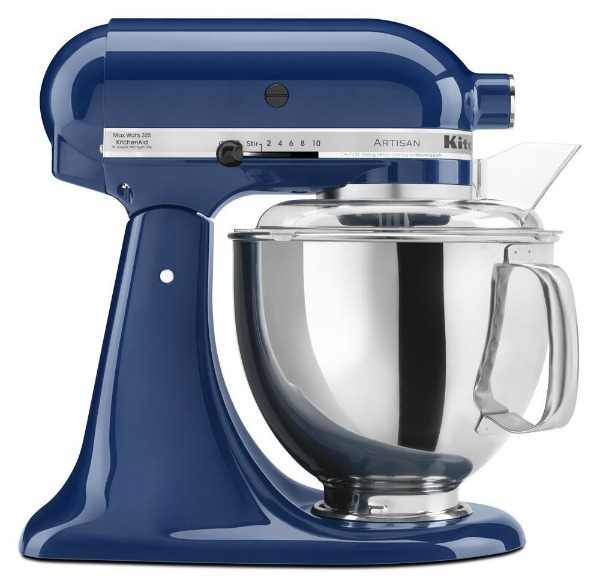 3 Piece Metal Canister Set Blue and White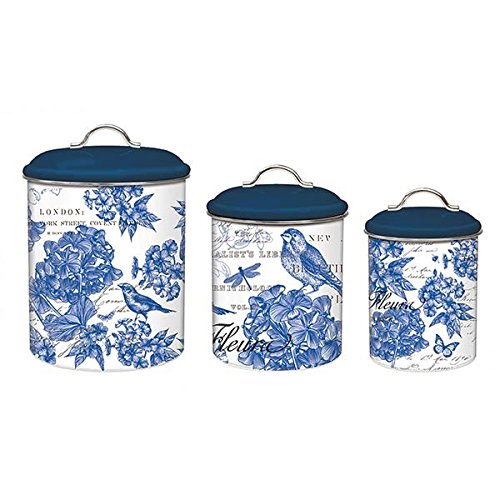 3 Piece Ceramic Canister Set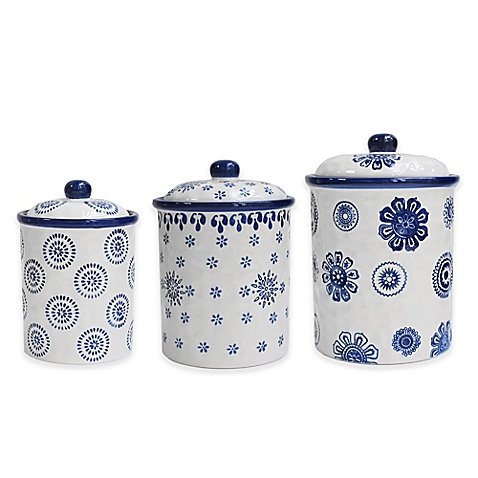 Navy Blue Dutch Oven - how beautiful would this look with a delicious stew or soup inside ready to serve to guests? Yes, serve dinner right from this dutch oven!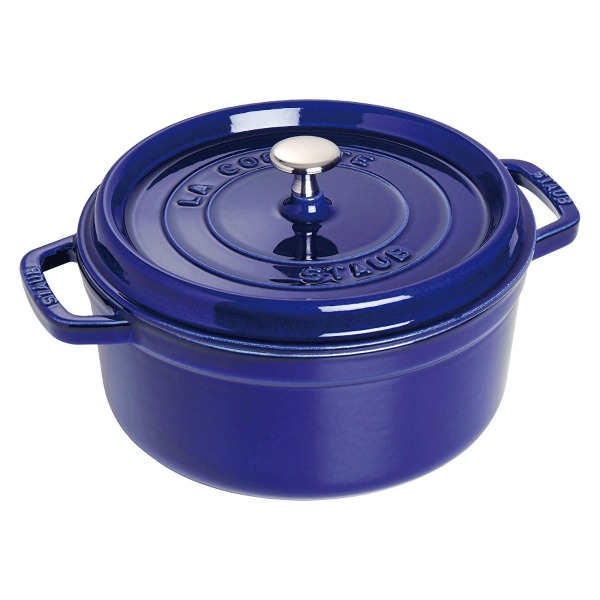 Blue and White Bowls - go with everything. You can use for all your side dishes when serving dinner to a large crowd.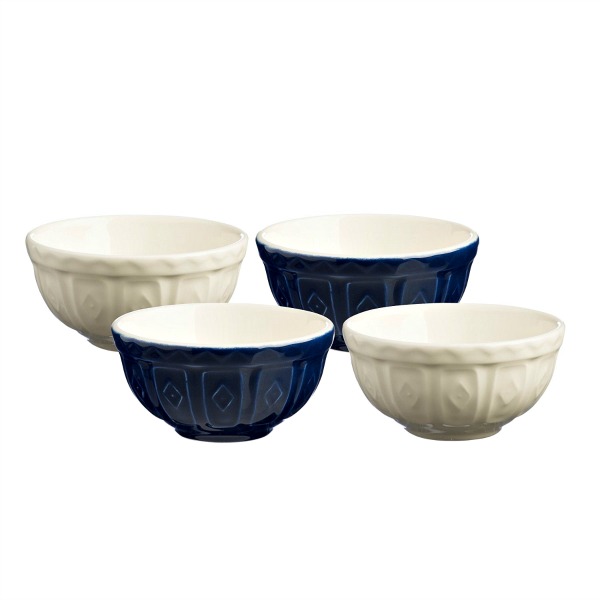 Navy Blue and White Flowered Apron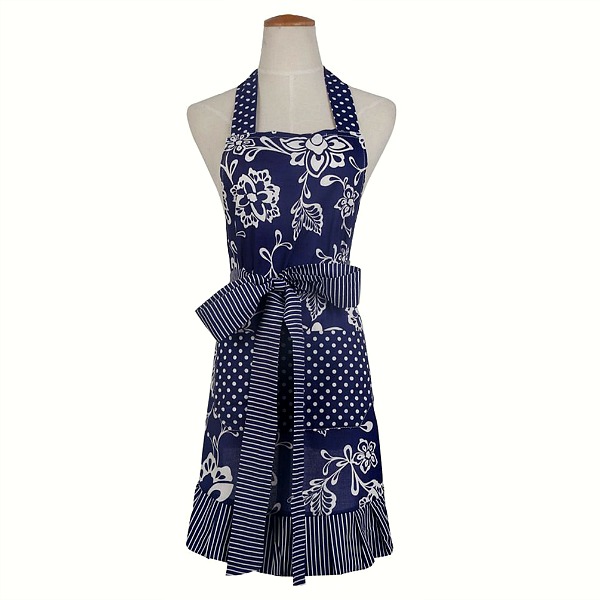 And if you want a Pop of Color to go with all the Blue and White

Assorted Colorful Bowls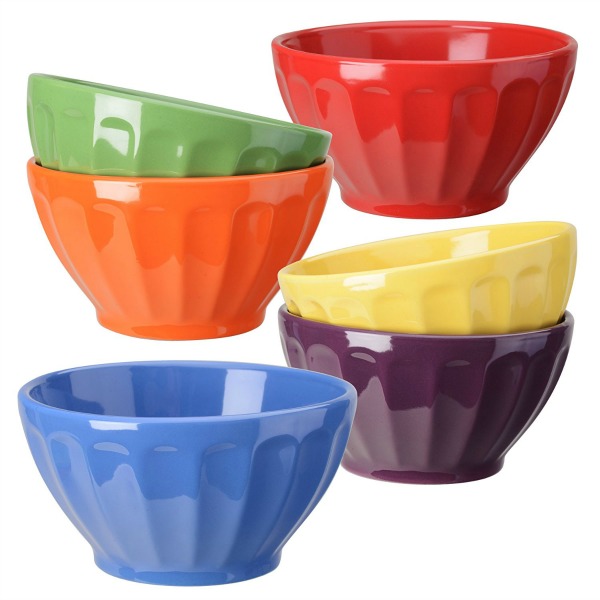 Pioneer Woman Dish Towels - my sister gave me these last year for my birthday. They look great in my kitchen which has pale yellow walls.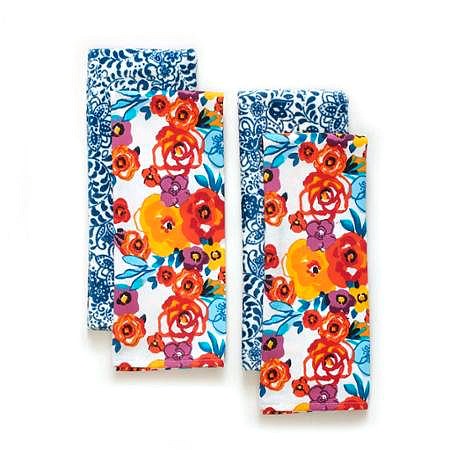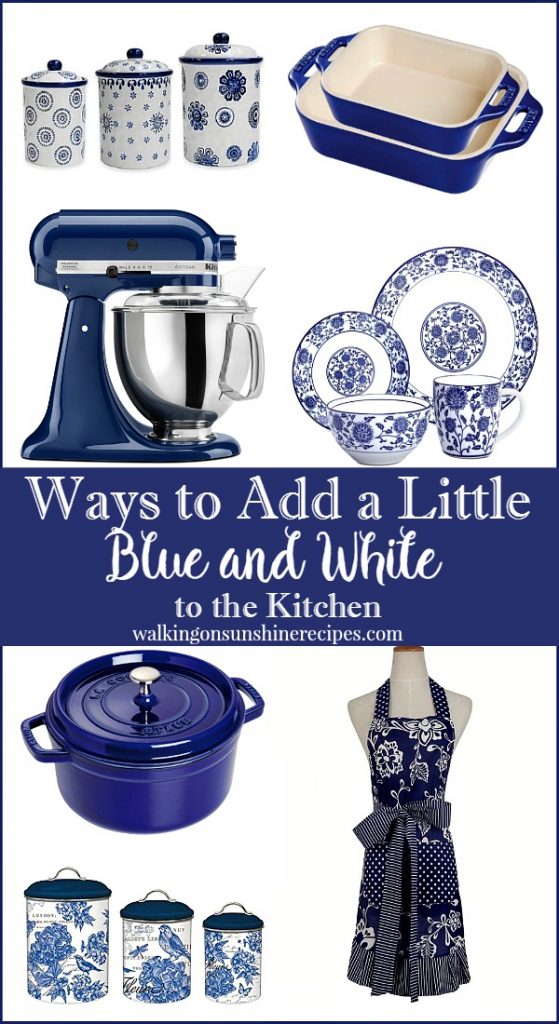 Mason Jar Must Haves for the Home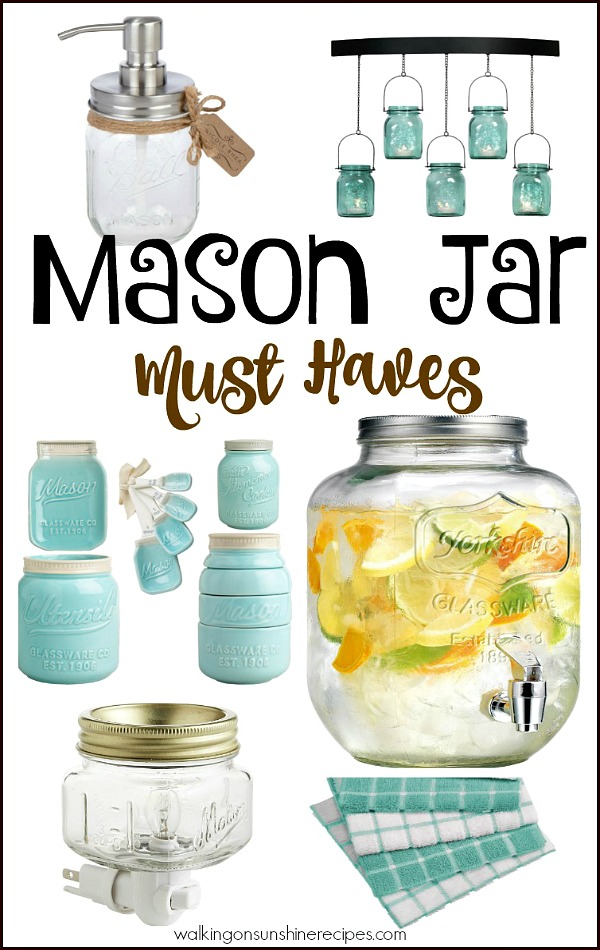 Pioneer Woman Favorites for the Kitchen