This week's tip is an easy one.
And you're going to say, "Why don't I do that?"
OR you're going to say, "I do that and it's a great tip."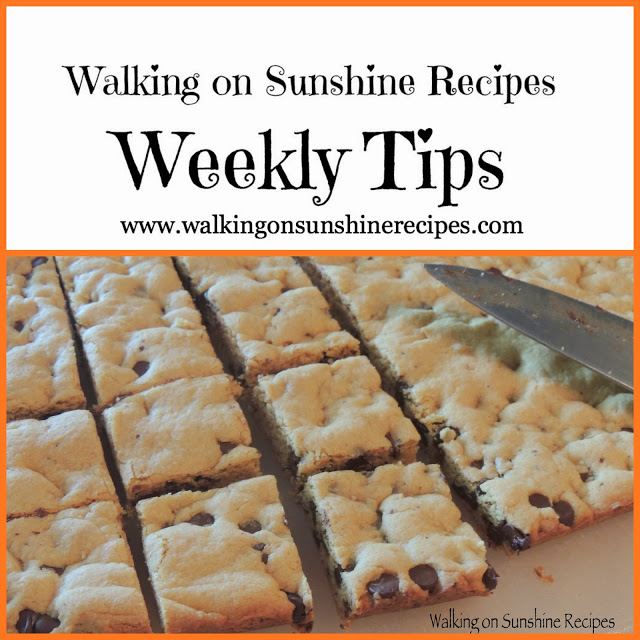 Have you ever gone to cut a pan of brownies or another type of bar cookie recipe
and instead of pretty pieces, you end up with a huge mess.
This used to happen to me all the time until I started using parchment paper...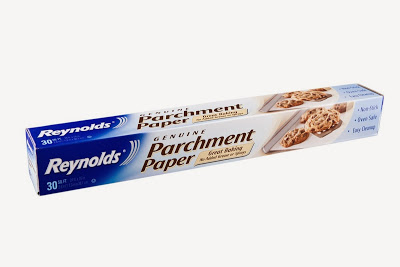 Line your baking dish with parchment paper, making sure you leave an overhang.
Spread the brownie or cookie dough in the pan on top of the parchment paper.
Bake according to the recipe directions...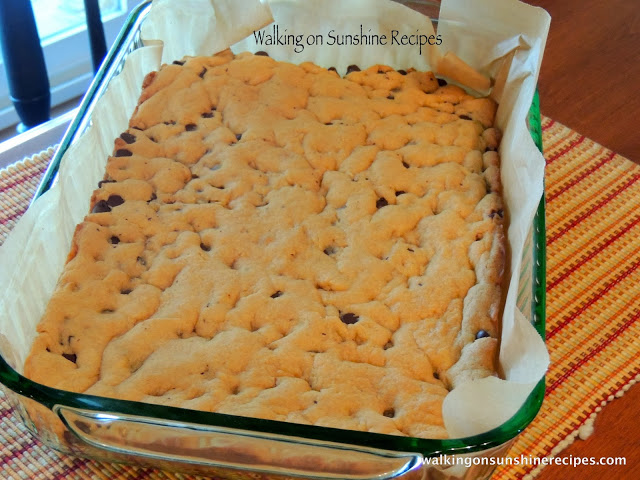 After the bar cookies or brownies have cooled, using the parchment paper, lift them out of the baking dish and place on a cutting board. The bar cookies will slide right off of the parchment paper.
No sticking whatsoever. Now you can cut into neat, even pieces...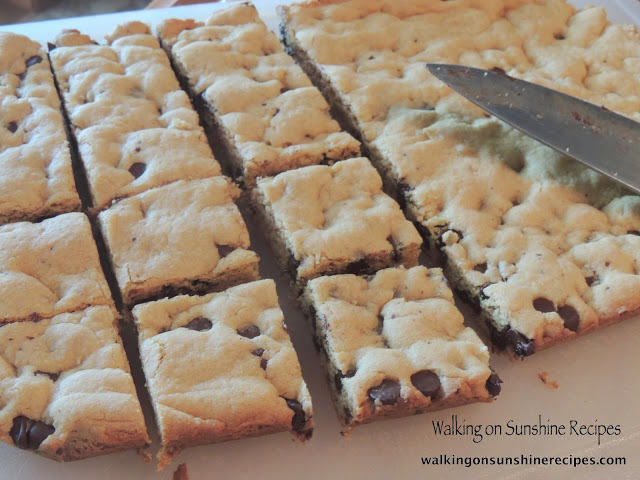 You can also use a plastic knife to slice neat brownies and bar cookies.
When using a metal knife the brownie is "cooled" by the the metal and it sticks to the knife making the brownies crumble and look horrible. Plastic knives don't absorb the heat of fresh baked brownies or bar cookies. I've used this method as well, but still prefer parchment paper.
Whichever way you decide, your brownies and bar cookies will look beautiful on a plate as you serve them to your family and friends.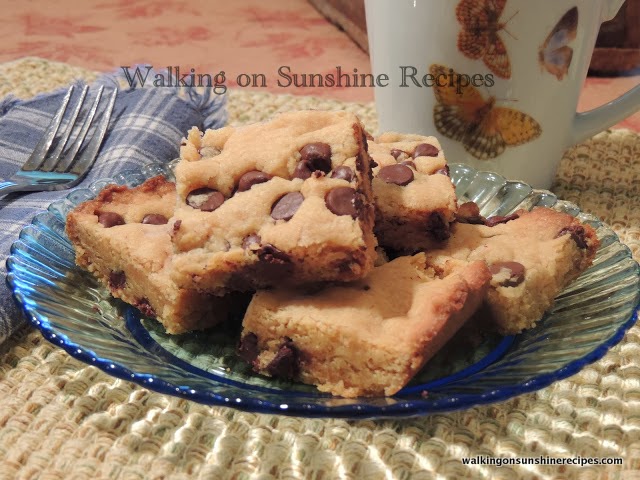 If you would like the recipe for the Peanut Butter Chocolate Chip Bars,
Enjoy your day!