Life is too short to say no to a cookie every now and then. Let's bake something delicious together using one of these Easy Cookie Recipes that are perfect for the whole family!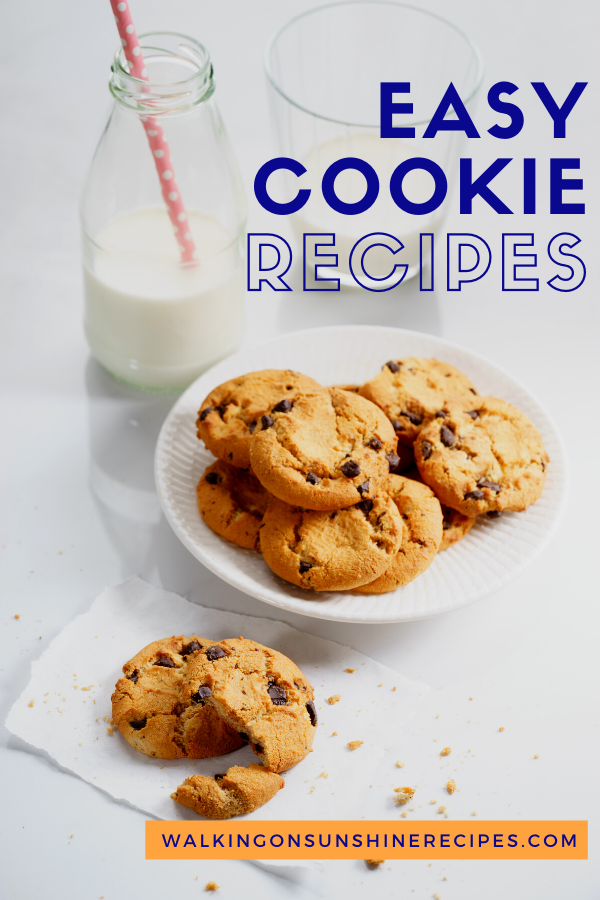 Baking cookies for your family should be something you do on a regular basis. Don't wait to bake something delicious only when company is coming, holidays or you're celebrating a birthday.
If you're looking for Christmas cookies, you're going to want to check out the 12 Days of Christmas Cookies Celebration for some of my favorite holiday sweets.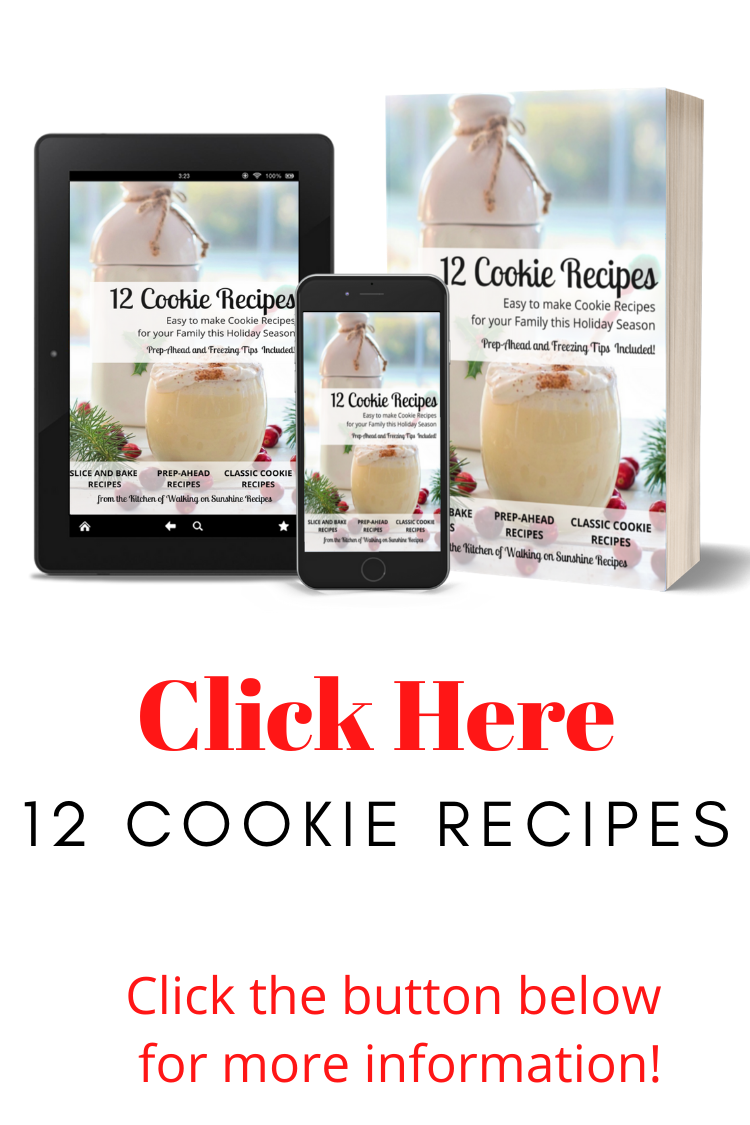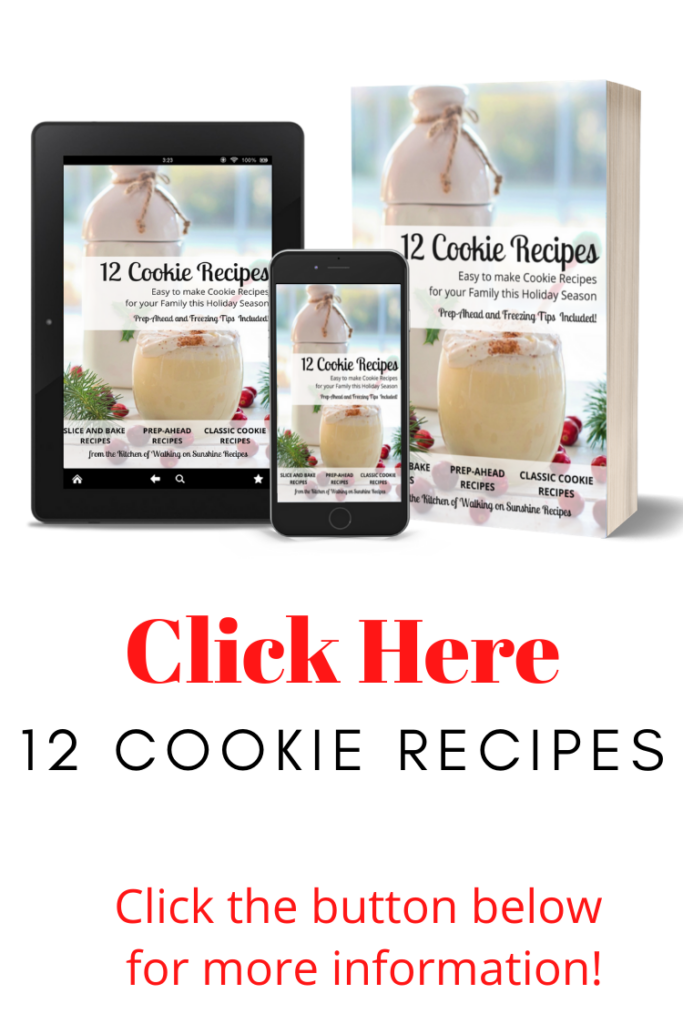 On this page you'll find Easy Cookie Recipes the whole family will love including chocolate chip, oatmeal, peanut butter, chocolate chunk, gingersnap, shortbread, and my favorite slice and bake cookies that are also freezer friendly.
Classic Cookies Everyone Loves
Cake Mix Pumpkin Chocolate Chip Cookies - take a spice cake mix and add a can of pumpkin puree, chocolate chips and you have a really easy cookie perfect for the Fall season.
Chewy Gingersnap Cookies – filled with molasses, ginger, cinnamon, and cloves.
Classic Oatmeal Cookies - Soft and chewy yet crispy on the outside. You can add chocolate chips or my dad's favorite raisins to this yummy cookie if you like.
Chunky Peanut Butter Cookies - Grab a glass of milk and get ready to indulge in a very delicious, nutty cookie your whole family is going to love.
Chocolate Marshmallow Peppermint Cookies - these cookies are perfect for the holidays and make a great addition to any bake sale, cookie gift exchange party or just to give to neighbors.
Chocolate Sugar Crinkle Cookies - another cake mix cookie recipe that's really easy to bake.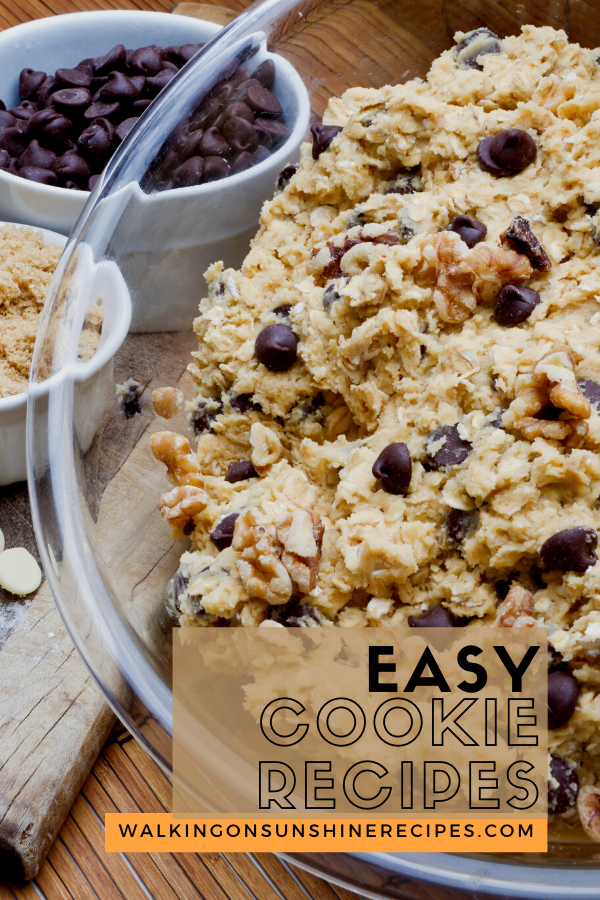 Easy Sugar Cookies - dough that is very easy to roll out. The dough doesn't spread when baking either so you're sure to get beautiful cutout cookies every time.
Four Easy to Make Cake Mix Recipes - four different cookie recipes that all start out with a cake mix. There's a video for these recipes as well.
Halloween Cookies - made with colorful candy pieces and instructions for giving these as a mason jar gift.
Heart Shaped Chocolate Chip Cookies - perfect for Valentine's Day, bridal showers, baby showers or even tea parties for cute little girls.
Heart Shaped Oreo Truffles - rushed Oreo cookies, cream cheese and melted white chocolate are all you need to make these cute Oreo hearts for Valentine's Day. Free printable gift tags included!
Jumbo Chocolate Chip Cookies - because a bigger cookie is always better than a smaller one, right? These are bakery style cookies with the delicious flavor of chocolate with every bite.
Leftover Candy Cane Cookies - a great way to take all these colorful red and white striped candies hanging around your house and turning them into a delicious white chocolate chip sugar cookie.
M&M Chocolate Chip Cookies - a basic chocolate chip cookie dough recipe but I add fun M&M candies to the dough.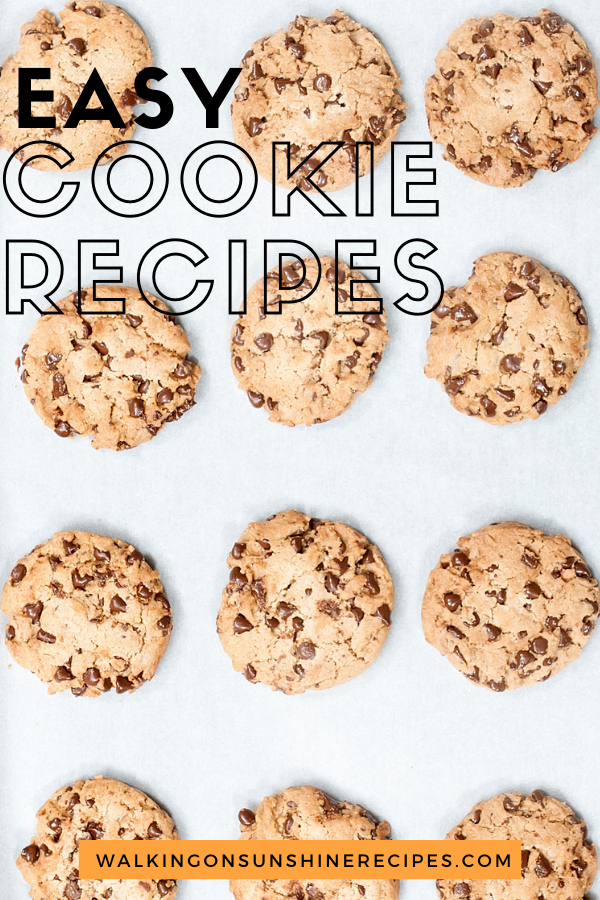 Peanut Butter Blossom Cookies - a kid's favorite cookie, but I think grownups love this peanut butter cookie just as much!
Peanut Butter Cake Mix Cookies - the perfect after school snack that little and big kids are going to love. These cookies are ready fast!
Peanut Butter Cookies - Sugar Free Peanut Butter Cookies made with no flour or added sugar that are delicious! The perfect Keto-Friendly, low carb dessert to enjoy while dieting or watching what you eat.
Slightly Fancy Cookies
Raspberry Shortbread Thumbprints - these cookies are insanely popular during the holidays, but they're delicious all year long.
Red Velvet Sandwich Cookies - takes a box of red velvet cake mix and turns it into a sandwich cookie with a delicious cream frosting.
Semi-Homemade Thin Mint Cookies - who doesn't love Thin Mint Cookies? Well, the only person I know is my husband! This recipe tastes exactly like the Girl Scout cookies we all love...well, again, just not my husband.
Slice and Bake Shortbread Cookies - dipped in melted chocolate, these cookies are a freezer-friendly slice and bake cookie you're going to love.
Valentine's Day Swirl Cookies - these are red and white swirl cookies that are freezer friendly too! You can change the colors of the swirl to coordinate with a themed party or holiday.
Vanilla Chocolate Swirl Cookies – a fun slice and bake cookie in a pinwheel design.
Walnut Chocolate Chip Cookies - filled with chocolate chips, chocolate candy chunks and walnuts.
Cookie Baking Essentials
Everything you need to bake the perfect cookie!
More Information
More Information
More Information
More Information
More Information
More Information
More Information
More Information