Two new printables to welcome fall into our homes just for YOU!  And hopefully you'll invite a few of your friends to visit the blog and print them out too!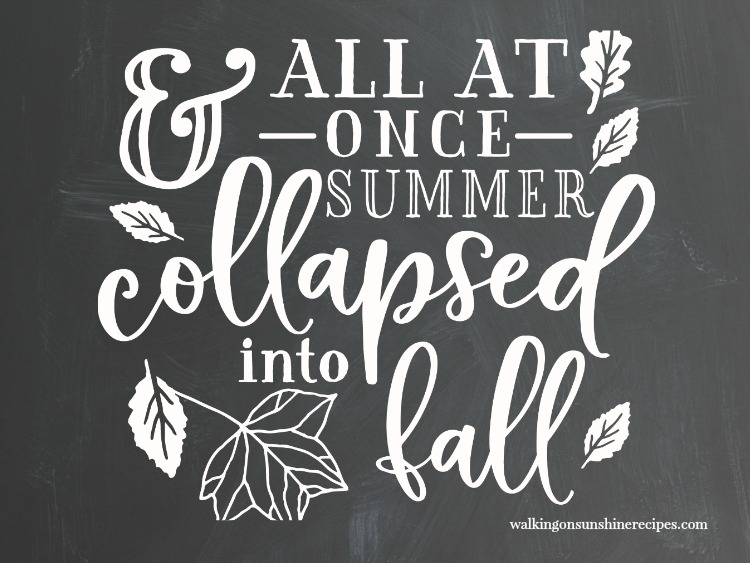 Welcome Fall
Is there anything prettier than the season we're heading into right now?  I love all the seasons, but I do think Fall is my favorite.  And what better way to welcome fall into our homes than with two new printables.
I hope you'll share this blog post with some of your friends so they can join in on the fun and print them out as well.
Visit Our Garden
We've been busy working on a few projects around the house.  One of which has been our laundry room.  We purchased a new washer and dryer a few weeks ago and that required a little bit of extra work for my husband.
My husband put together a beautiful blog post on Our Late Summer Garden over on his blog.  He's also sharing a few tips that have helped us to get the most out of our garden.  This year was a challenge though!
We've had so much rain all summer.  He's sharing a ton of photos from the garden, so I hope you'll pop on over and visit with him after you print out these cute printables.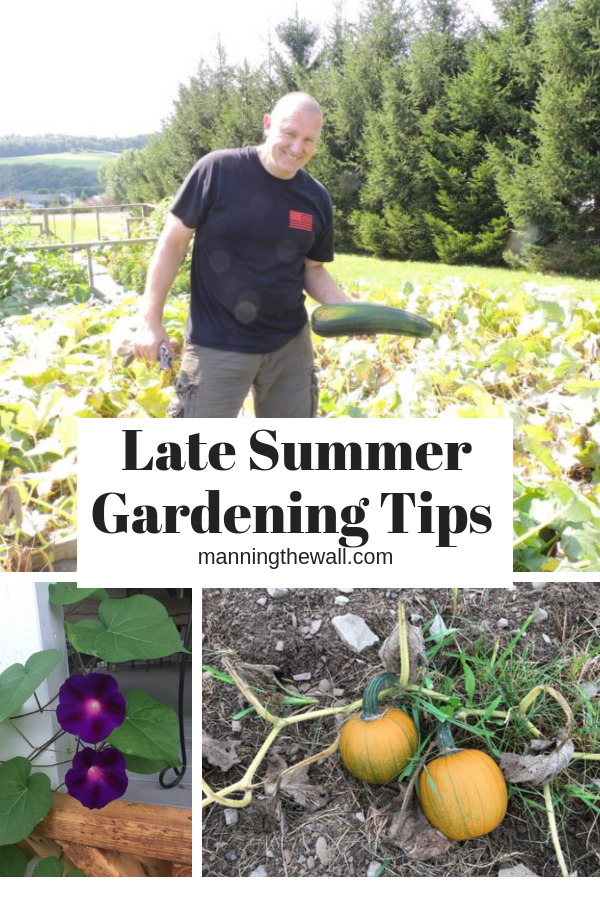 How to Print the Printables
It's easy!  Once you click the button below, you will be taken to box.com and can download the printable.
Once the printable is downloaded, you'll be able to print it out using whichever print program you have for your computer. I have mine printed out in a 8X10 size and hanging on my bulletin board.

All at Once Summer Collapsed into Fall Printable
Click HERE or the photo to print.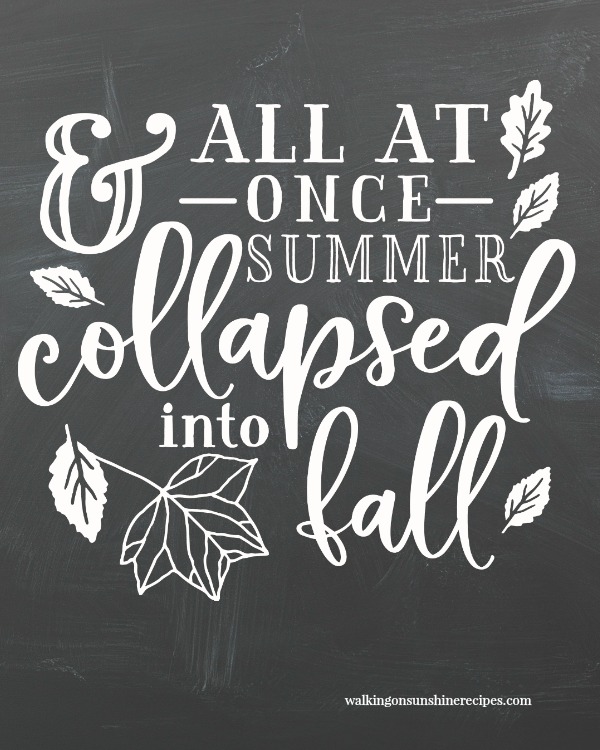 But I think I love Fall Most of All Printable
Click HERE or the photo to print.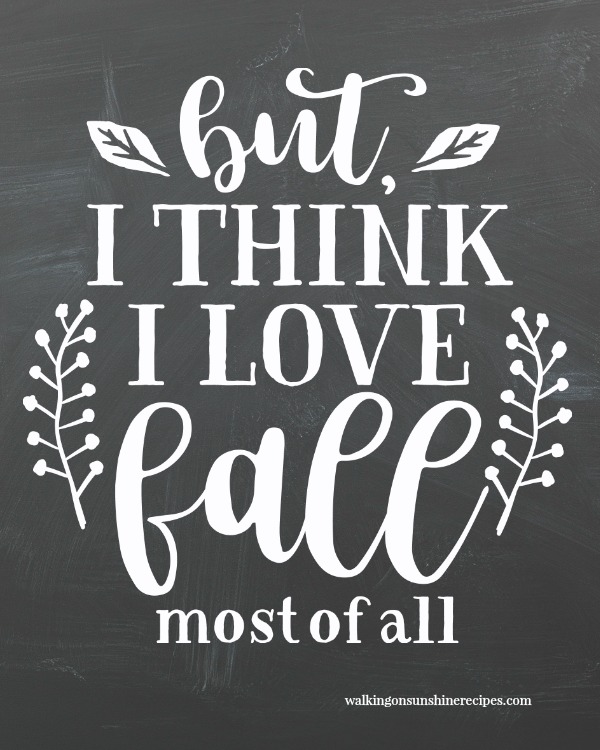 If you'd like more FREE printables, subscribe to my newsletter and you'll have access to my Printables Library.