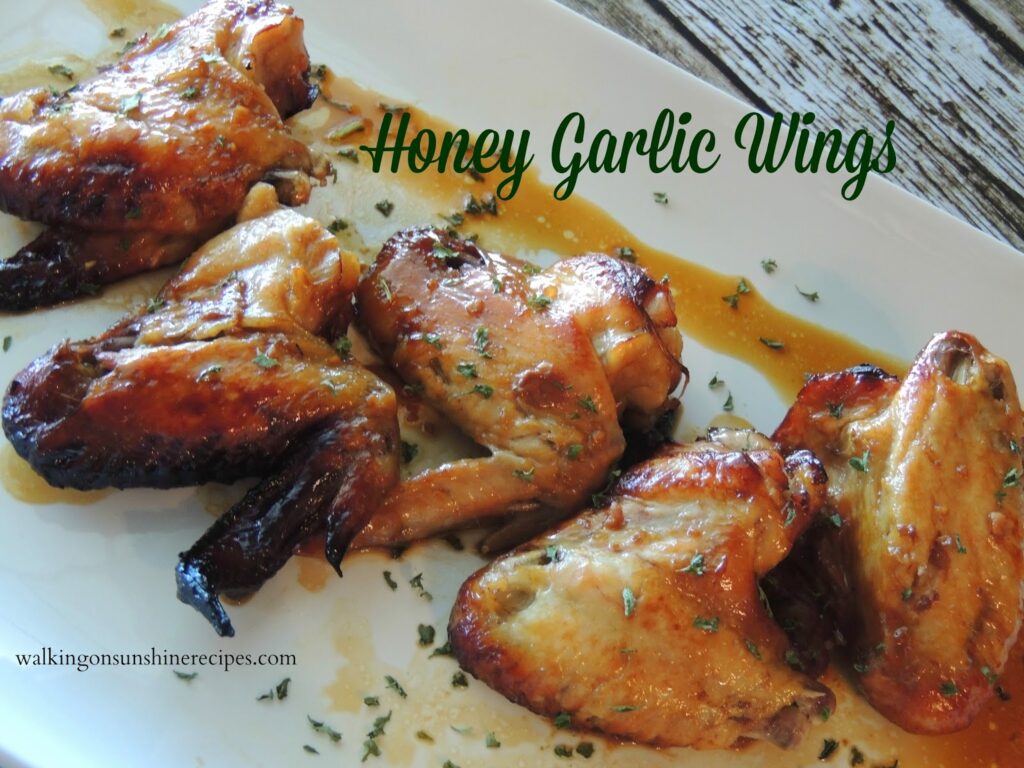 I am so excited to be part of The Magical Slow Cooker's book tour and share this great cookbook with you all today! It's no secret that I love my slow cooker. All you have to do is check out my recipe tab and you'll see a bunch of my family's favorite slow cooker meals. I love my slow cooker for days when I'm really busy or I know I'm going to be out of the house and still want a great meal to serve for my family.
Sarah Olson sent me a copy of her book,
The Magical Slow Cooker
and I couldn't wait to try her recipe for
Honey Garlic Wings.
Do you believe in magic? Well, your slow cooker does. From breakfast to dessert, these recipes are perfect for busy moms who want something that's quick and wholesome—not to mention delicious!
With prepare-ahead tips and time-saving tricks from this little book—and the swish and flick of a wand—you can experience the magic of your slow cooker every night of the week!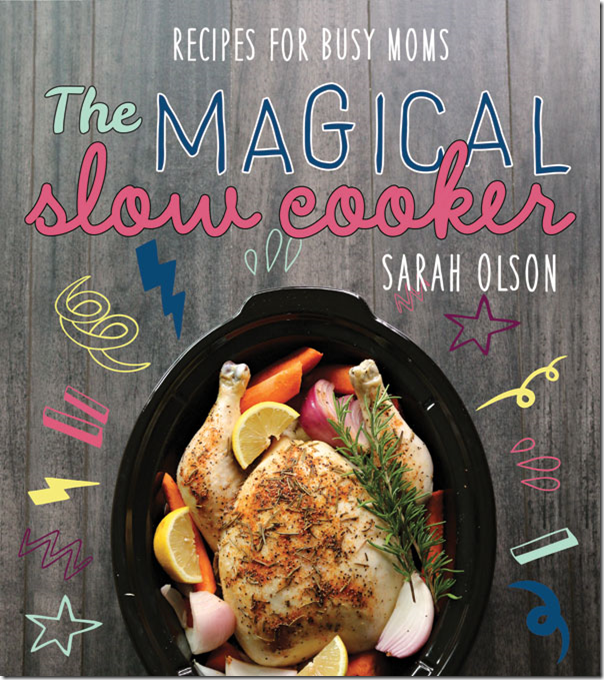 I really enjoyed checking out this cookbook. The photos are AMAZING and the recipes all seem very easy to put together with ingredients you most likely already have in your house.
I had a hard time choosing which recipe I was going to try and write about. I had a few favorites picked and then I shared the book with my husband and he picked Honey Garlic Wings.
At first I wasn't too sure because I don't eat chicken wings, but my son and husband love chicken wings and often order them when we're eating out at a restaurant as an appetizer.
I chose the day before Easter to test this recipe. That's right, the day before we were expecting 13 people for dinner. I knew I would be cooking and cleaning all day and needed a really easy meal for my guys. I thought, I'll just eat something else since I don't care for chicken wings.
Well, let me tell you, the house smelled amazing from the chicken wings cooking that I had to try one myself! I loved them! The taste was delicious and I can't wait for you to try this recipe also.
Ingredients:
2 lbs. party chicken wings
1/3 cup soy sauce
1/3 cup honey
3 garlic cloves, minced
1/4 tsp. onion powder
1 Tbs. toasted sesame seeds…the one thing I didn't have in my pantry.
2 green onions, sliced
Directions:
Place the chicken in your slow cooker that has been sprayed with non-stick cooking spray.
Combine the soy sauce, honey, garlic, onion powder and sesame seeds in a small bowl.
Pour over the chicken.
Cover and cook on high for 2 1/2 hours.
Preheat your oven to 500 degrees. Place the chicken wings on a cookie sheet that has been covered in aluminum foil and sprayed with non-stick cooking spray. Place the cookie sheet in the oven for 10 minutes, turning the chicken wings halfway through the cooking time.
Add the chicken wings back to the slow cooker and stir them in the sauce.
Top with the green onions and serve.
Chicken wings after they have cooked for 10 minutes in the oven.
An amazing and easy meal for your family.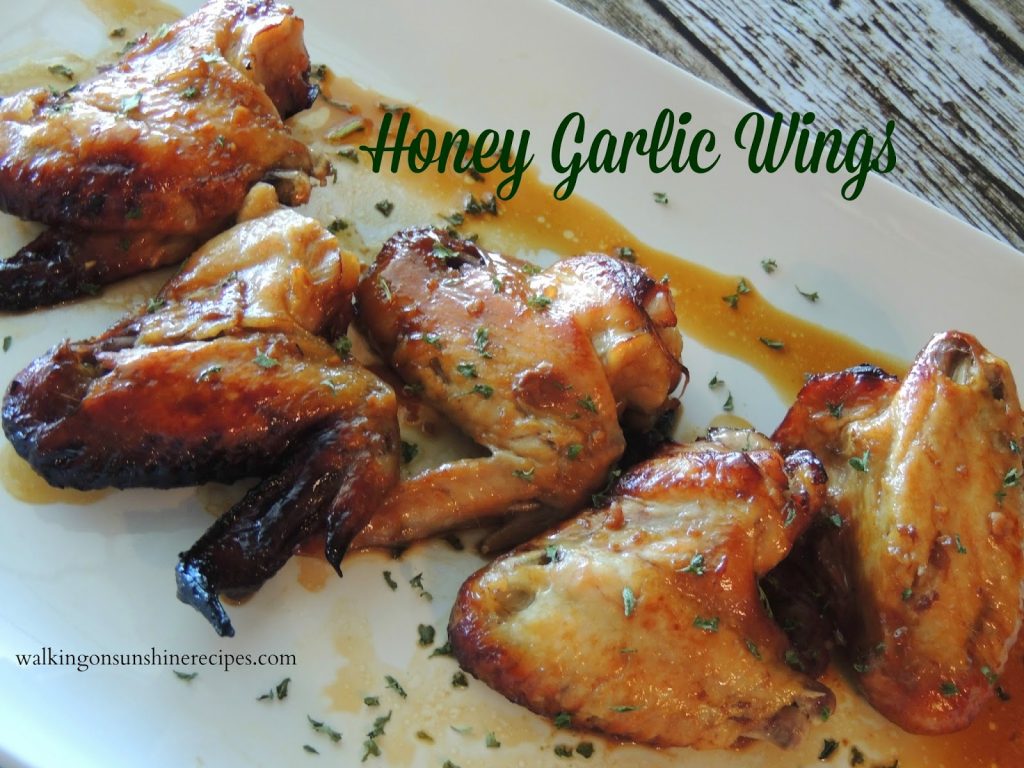 My husband said the chicken wings were better than he's ever had at a restaurant and wants me to make them again!
This cookbook is filled with a variety of delicious and EASY recipes that I'm sure your family will enjoy. I'm going to be trying a few more recipes soon!
Please head over to Magical Slow Cooker's BLOG here for more information on her cookbook.
Full disclosure: I received a copy of this cookbook for review. All opinions in this post are 100% my own.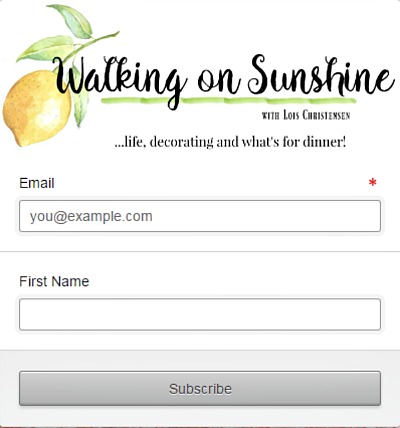 I do all the work, you just sit back and shop!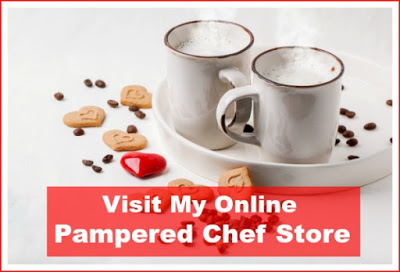 Don't forget to check out my hubby's blog, Manning the Wall.