Family Favorite Crock Pot Recipes will help you get dinner on the table at the end of a busy day. With just a little bit of prep work in the morning, you can come home to a fully cooked ready-to-eat meal at the end of a busy day. Let me show you why the slow cooker is the perfect kitchen appliance.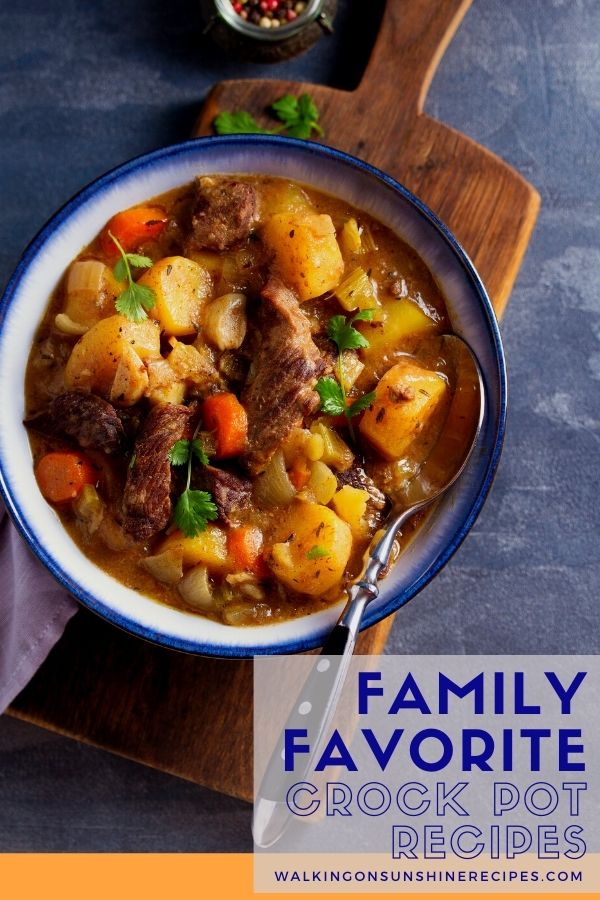 For most of these family favorite crock pot recipes, you need to basically dump the ingredients into the crock pot in the morning, turn it on and forget about it. It really can be that simple!
The ingredients you add to the slow cooker will have hours to cook and "marry" together. The delicious aroma will hit you as you walk into the door and your family will be more than happy to enjoy a home-cooked meal.
Family Favorite Crock Pot Recipes
A Few Other Delicious Recipes
Tried any of my recipes? Let me know in the comments!