I love our family photos.  I'm sure you can agree that they really bring personality to a home by displaying them all throughout your house.  I think a Family Gallery Wall is a great way to showcase your family and today I want to share with you an EASY way to create a gallery wall of family photos and show you a few options that might help you change the way you hang a photo of your family on the wall.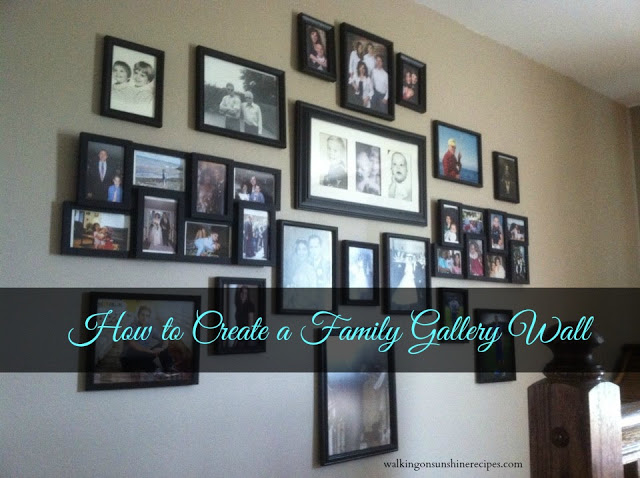 Family Gallery Wall
For years, we have had a Family Gallery Wall  or Family Wall of Photos hanging in our house. But they didn't always look as nice as the above photo. They were a collection of different types of frames...none of them matching.
A few years ago, I decided to tackle our family wall. I took all the frames down and spray painted them all black to match. Well, my husband spray painted them.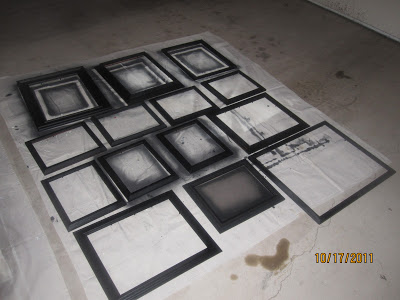 What a difference just a little spray paint created. Here is our family gallery wall that hangs at the top of our second floor.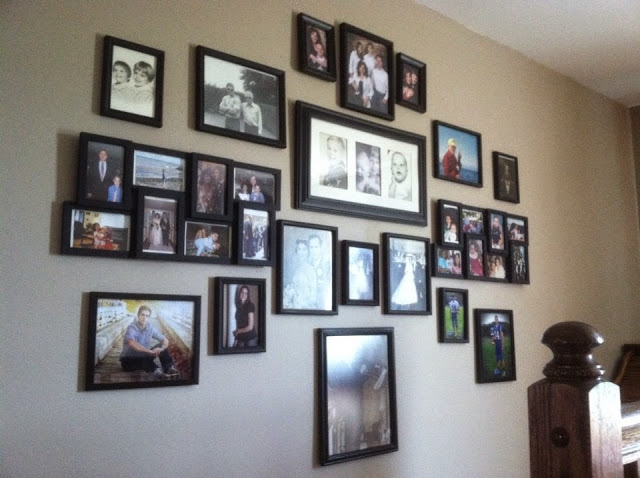 How to Create a Family Wall of Photos
So how about YOU? Do you have a family gallery wall displayed in your house?  Here are a few tips to help you create a beautiful display of family photos hanging in your house.
Choose what YOU like
It doesn't have to be all photos. Get creative! hang up photos with quotes.  Frame special objects from trips.
(Source:  Bless'er House)
Start with the Large Frames
Place your larger frames first and then fill in with smaller frames.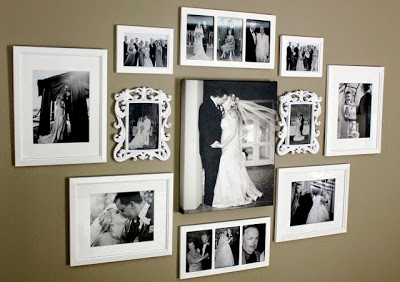 (Source:  No Place Like Home)
Use Different Frames
I chose to use all the same color frames, but this mixture from Christy Martin Photography looks great.  I love the combination of different sizes and colors of frames.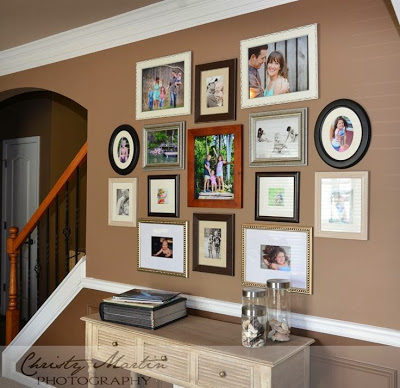 Proper Spacing is Everything
Try to space all of your pictures about the same distance apart from one another.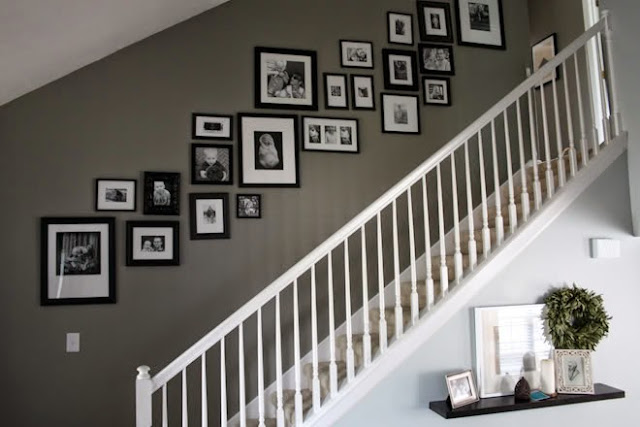 (Source:  Rachel Myers)
Plan Everything Out
Plan out how you want to hang the photos before you reach for the hammer and nail.
Here's a great example from 320 Sycamore for laying our and hanging a gallery wall using paper templates.  This way you can move them around and get them in the correct position without damaging your wall with tons of nail holes.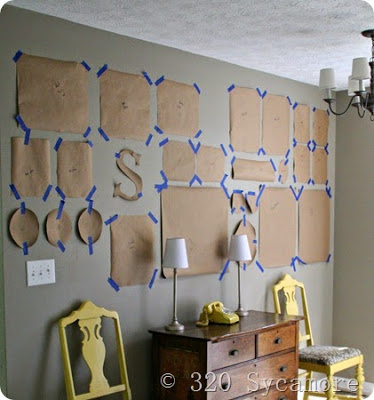 Another fun way to get some layout ideas. The link where I originally found this photo is no longer working. If you know where it is from, please let me know so I can properly credit it.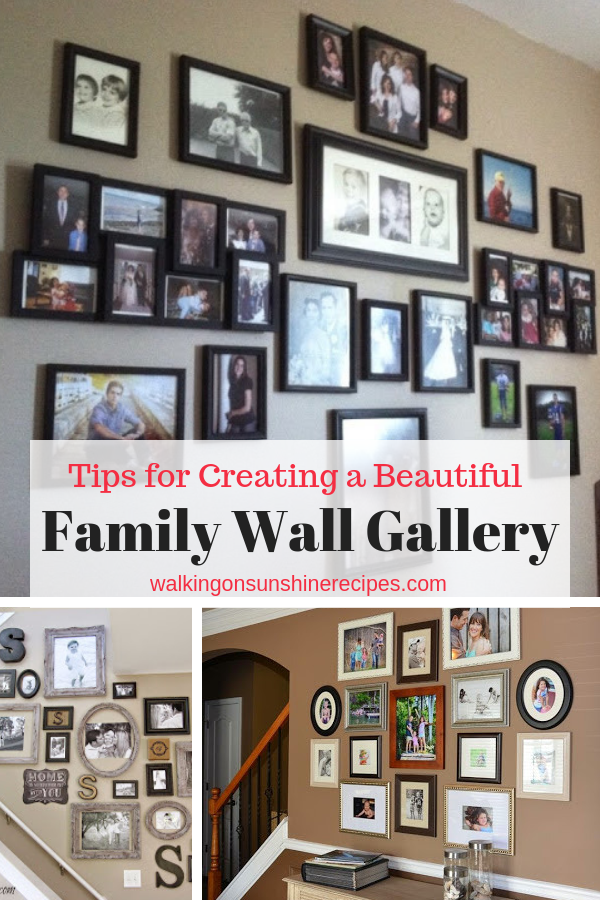 Another great idea for preserving family memories is to frame Old Family Recipes.