Here are ten kitchen cleaning tips to help us get our kitchen ready for summer and help us prepare for the summer hosting season.  Winter was long and hard this year!  Let's get our kitchens smelling and looking clean and ready for friends and family!
This post contains affiliate links. Your cost is the same, but I earn a commission when you shop through them.  For more information, click 
here
.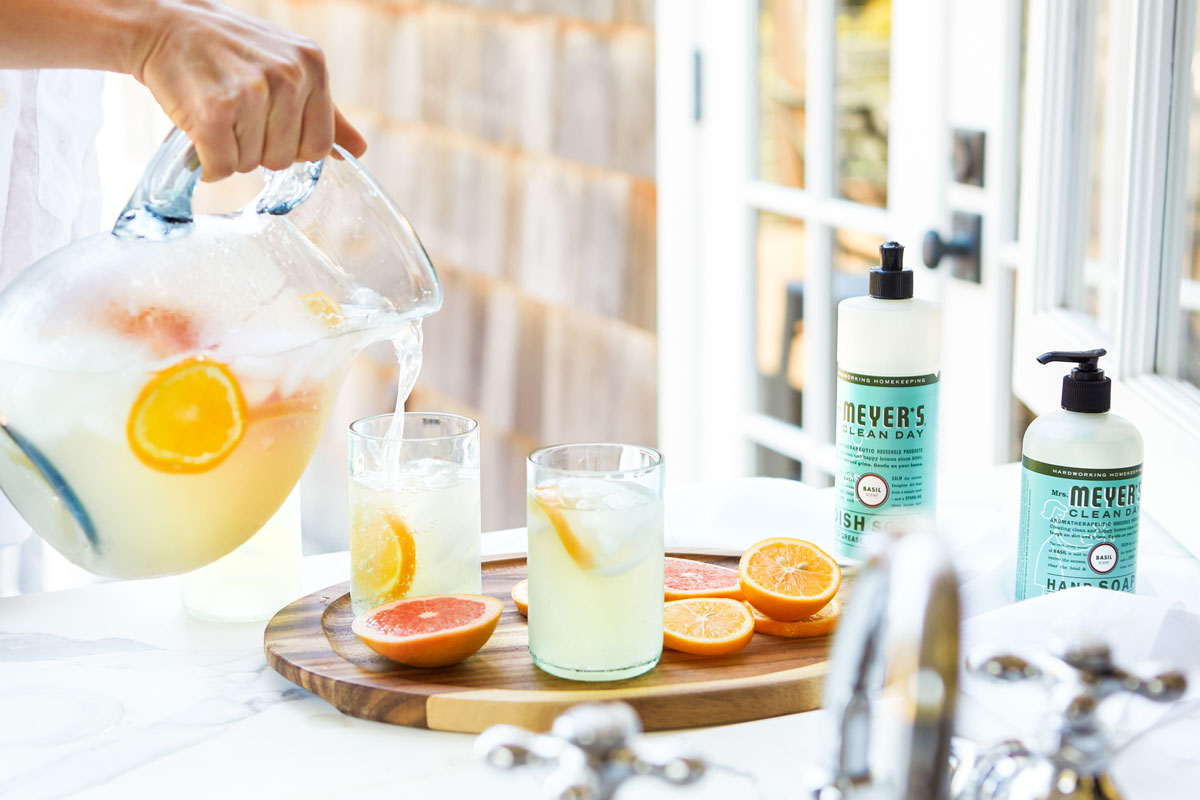 10 Kitchen Cleaning Tips to Get You Ready for Summer
Today we're going to talk about Kitchen Cleaning Tips and how to get you ready for summer entertaining.  They say the kitchen is the heart of your home. 
That's never more true than during the summer, when friends spontaneously stop by.  The kids are home from school and have their friends over on a more regular basis. 
We have a lovely covered back porch off our kitchen that gets used a lot but it also tracks in a lot of dirt onto the tile floor which gets spread onto the counter tops, the kitchen table, the list goes on.
How to Create an Inviting Space
Before summer gets into full swing, it's nice to take a minute and create an inviting space you'll feel proud to entertain in.
It all starts with products you're proud to display, which is why you should grab this free kit of Mrs. Meyer's dish soap, hand soap, and lotion and replaceable head dish brush with your first order of $20 from Grove  Collaborative. You can find it HERE.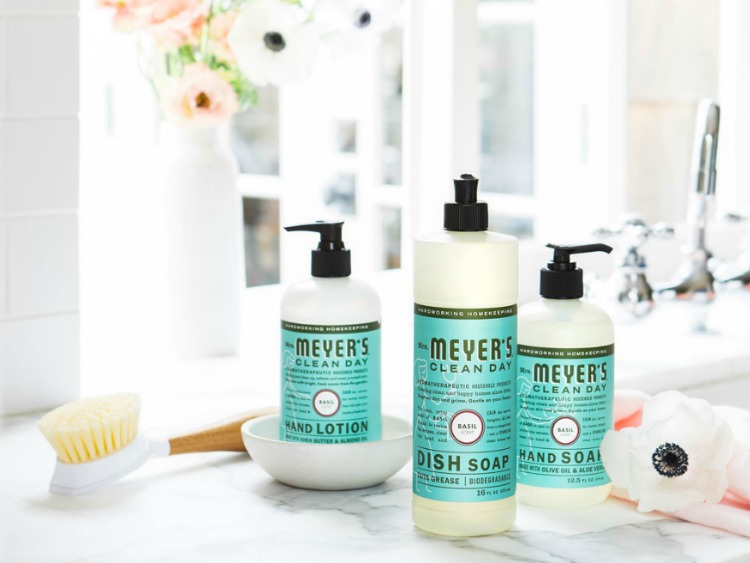 10 Easy Tips for a Clean Kitchen
With these products and the kitchen cleaning tips below, you'll be ready to open your home to guests this summer:
Hand wash summer accessories that have been in the cabinet all winter. I love using Grove's replaceable head dish brush that has curved bristles and a sturdy bamboo handle. It's perfect for washing pitchers, platters, and prep boards.

Wipe down the counters to create a clean and tidy space for food prep and serving snacks. All you need is some warm soapy water and a microfiber. I love the ones from Grove because they have a hanging corner for easy drying and storage. 

Your sink gets a workout during the summer, from washing grilling utensils to cutting flowers. Make sure it's up to the task by giving it a good scrub with a paste of baking soda and Mrs. Meyer's dish soap…the smell is amazing by the way! 

Set up a beautiful sink side experience that makes everyone happy. Mrs. Meyer's soaps and lotions come in a variety of cheerful scents like honeysuckle, lavender, and my favorite, lemon verbena.

Everyone's always hungry so now is a great time to stock up on supplies like Bees Wrap and Grove reusable snack bags for storing cut-up fruit, cheese, and pretzels!

Make sure your blender is ready for fresh fruit smoothies or Ice Cream Sodas. Simply add a drop or two of dish soap and two cups of water and blend on high for 30 seconds. Then pour out the suds, rinse, and dry with a microfiber cloth. 

Punch up your home decor with a pop of happy color, from new throw pillows to a fresh kitchen towel. I'm feeling inspired by lush greens like Grove's garden tea towel. 

Create an inviting entryway with plenty of space for guests to stash sandals and bags. I like to stash my Full Circle dust pan and brush from Grove near the front door for quick cleanup of dirt and grass clippings. 

The powder room is a small space, which means a little bit of effort goes a long way. Freshen it up for summer by laundering and fluffing up the rug, putting out a fresh hand towel, and switching out the hand soap and lotion for a summery scent. 

Once you've submitted your Grove order, you'll be signed up for the free 60 day VIP trial. The VIP program is a great way to keep your home streamlined all summer, with perks like free shipping, free gifts, price matching, exclusive sales and personal service. Now, it's time to light a rose candle and enjoy the quiet while it lasts!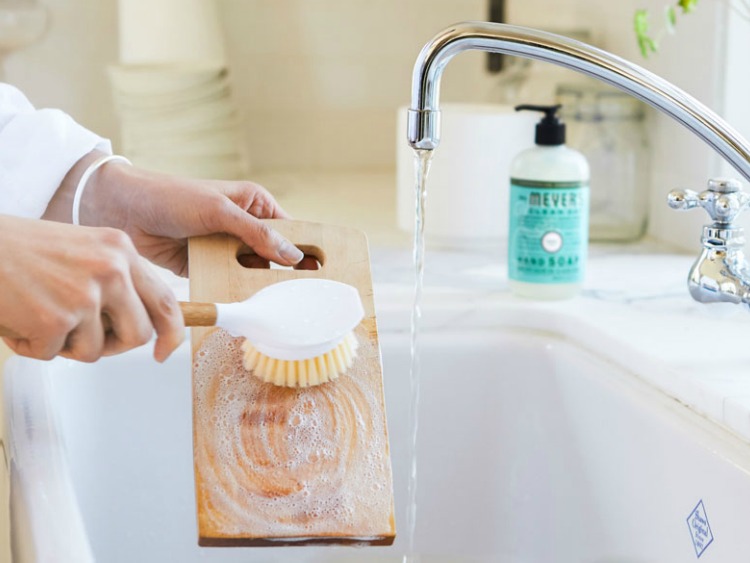 Grove Collaborative makes creating a healthy, beautiful home effortless and affordable. They hand-select the best natural products and deliver them right to my doorstep, on my schedule. By the way, this can be cancelled at any time very easily. Grove has you covered for all your summer household essentials, starting with this free kit with your first order of $20:
Free Mrs. Meyer's hand soap
Free Mrs. Meyer's hand lotion
Free Mrs. Meyer's dish soap
Grove Collaborative replaceable head dish brush 
Free Shipping & 60 Day VIP Trial
If you're already a customer, you'll receive a set of free Grove walnut scrubber sponges — perfect for scrubbing pots and pans after a Sunday barbecue.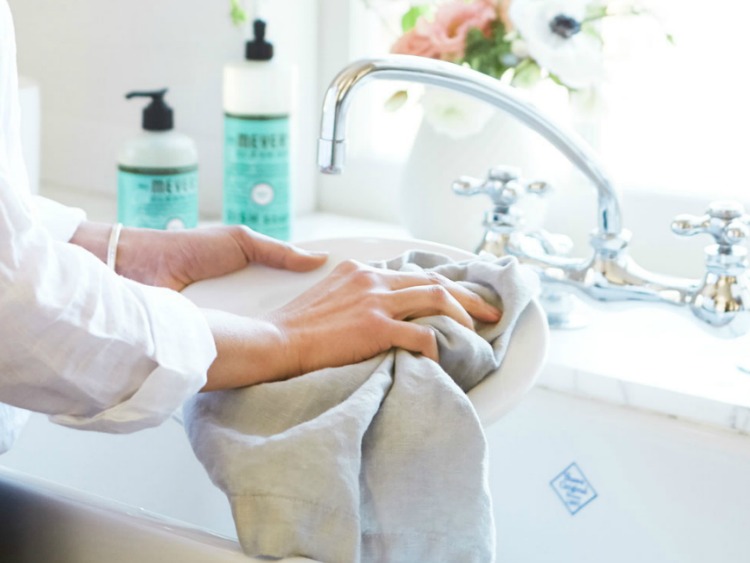 Summer hosting season is here! This offer is only available until Sunday, May 13, 2018, and these kits always go fast. Here's how to get yours:
Sign up for Grove Collaborative HERE. You will receive the products I listed above for free when you sign up!
To receive this offer, your order needs to be a minimum of $20. Choose the combination of products and scents you love and receive your first box within a few days.
You made it! Click Finish & Pay and place your order.