New Fall Printables in chalkboard print created just for you to help bring a little of the new season into your home decor.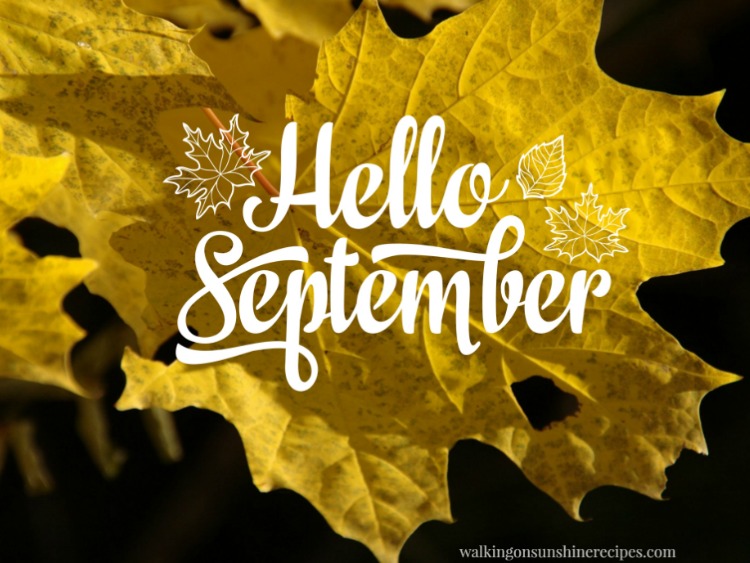 New Fall Printables
Let's say Hello September with two New Fall Printables that I created just for you!  I love to decorate with printables and hope you do too.
They're an easy way to inexpensively decorate your house.  I mean, all you really need is a printer and a pretty frame and you have a something new to hang up in your house to help get you started on decorating for Fall.
Printables Make Great Gifts
I recently made some printables for someone's wedding and also for my brother-in-law's retirement party.  I think you could print out the Autumn is a Second Spring printable, frame it and give it to someone as a hostess gift.  I know I would love to receive a gift like this, how about you?
Fall Printables and Quotes
"Autumn is a second spring when every leaf is a flower" is a quote by Albert Camus and it's so true!  Have you ever really looked at the beautiful colors in a leaf as it changes?  Every beautiful leaf is as pretty as the flowers we plant in the spring.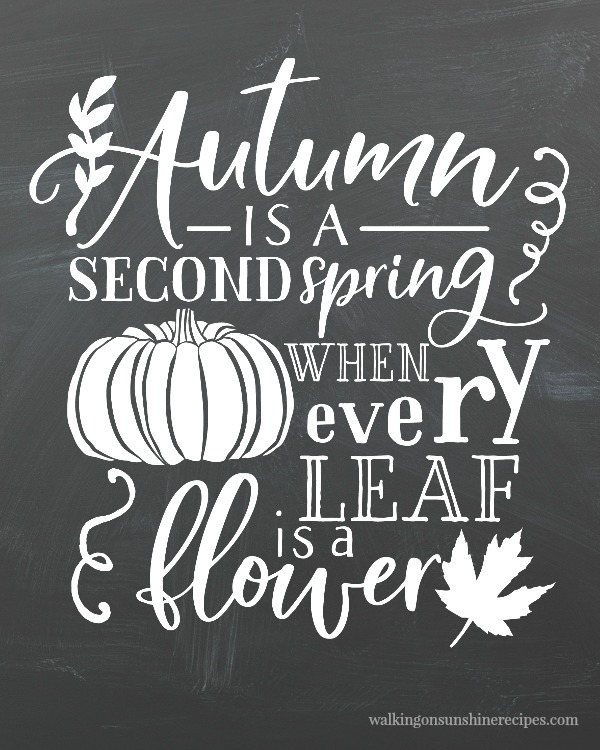 "I'm so glad I live in a world where there are Octobers"  is from L.M. Montgomery,  the author Anne of Green Gables.  I couldn't agree more!  I love October!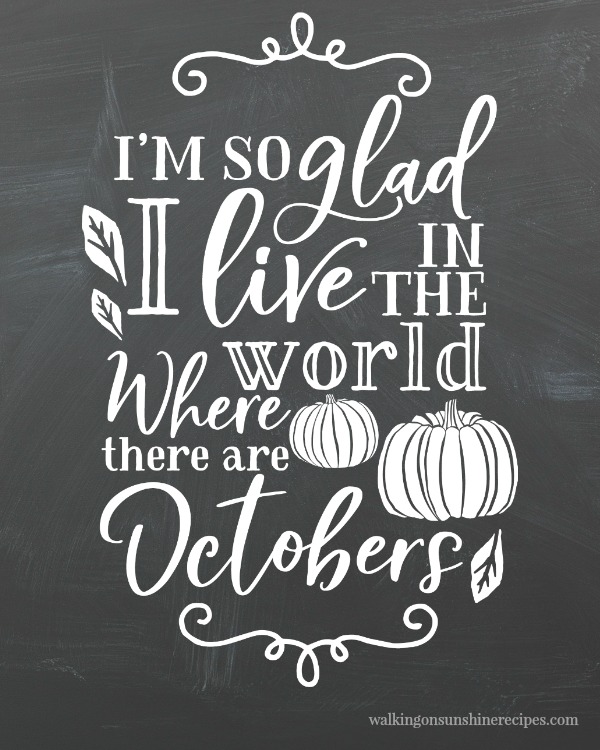 How to Download the New Fall Printables
Download these FALL PRINTABLES by joining my email list. You will have full access to these printables as well as my complete Private Printable Library!  It's easy and I promise I won't share your email address with anyone.
You'll only receive new blog post updates and most importantly, you'll get access to all the printables I love to create.