Walking on Sunshine Recipe Challenge – we are starting something new this month with our October Recipe Challenge. Don't worry, this challenge has nothing to do with The Great British Baking Show. This is all about having fun sharing a recipe you love that fits our monthly theme. For our very first challenge, we're going to focus on apple recipes and desserts.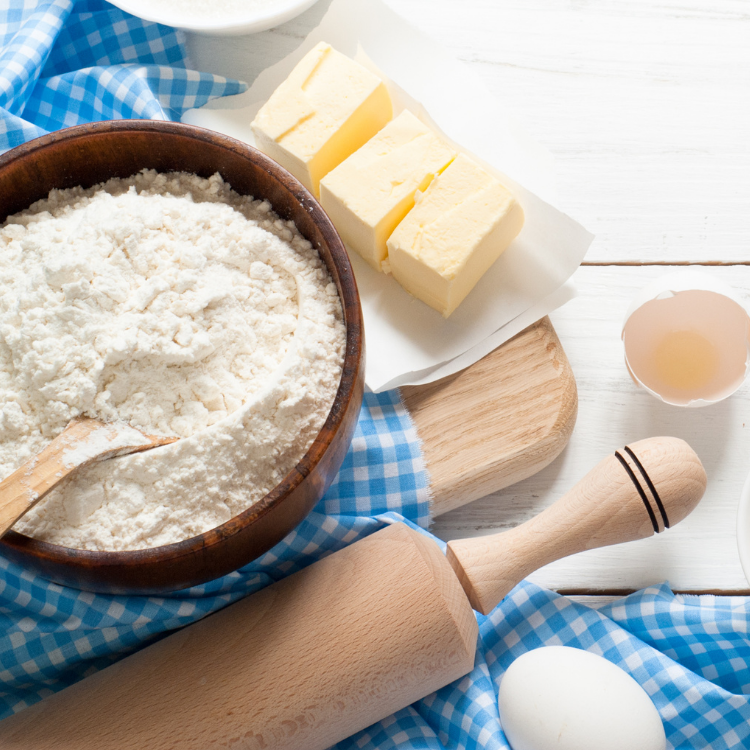 But, wait, what is this "challenge" really all about? The October Recipe Challenge is about discovering new recipes and making a few friends along the way.
As I said above, this is a fun challenge. There will no judging of entries or photos. All you need to do is make an apple recipe and post a photo in the Facebook group.
At the end of each month's challenge, there will ONE randomly selected winner of a prize selected by me.
No one is here to judge your baking ability or photography skills! We just want to see the delicious apple recipes you create and serve to your family.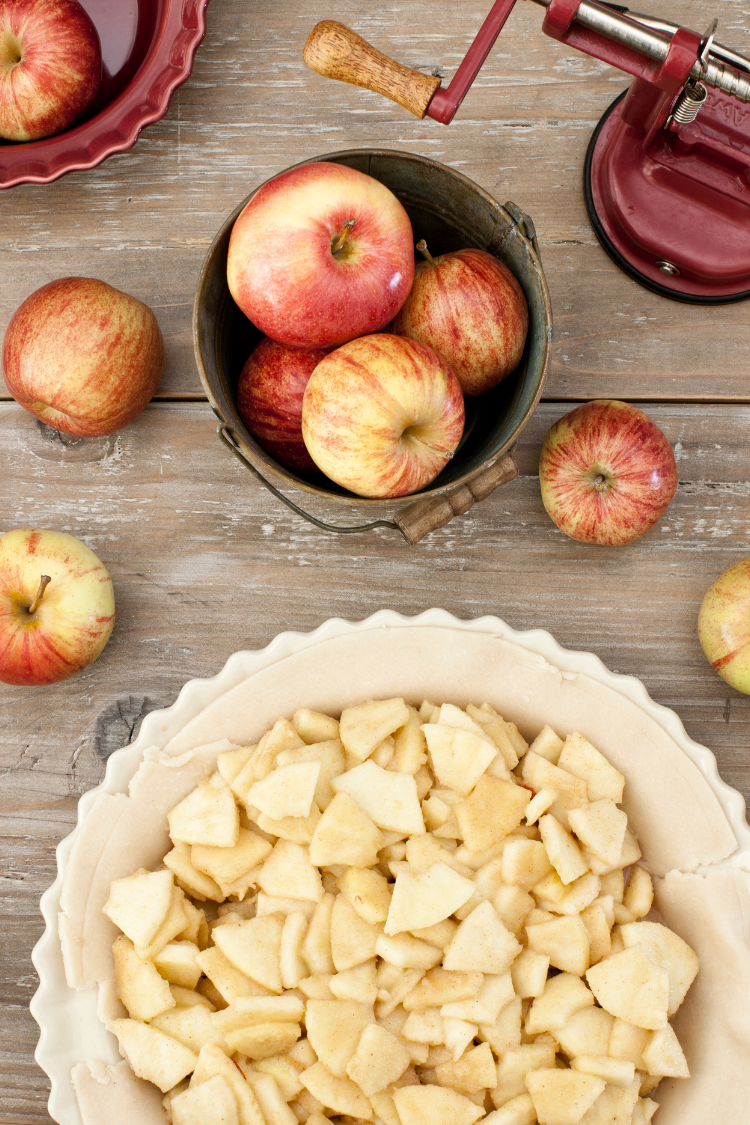 How the Recipe Challenge Works
At the start of each month, I'll send out an email with all the details regarding our month theme. Then all you need to do is bake a recipe that goes along with that theme! Sounds easy, right?
But don't forget to post your photo in our Facebook Group. That's where we'll connect with each other and discover new recipes, new friendships and have a little fun along the way.
Where do I find recipes?
You can find recipes anywhere! The recipe/photo you share could be a family recipe you've been baking for years. Or you can check out the recipe index here on the blog for ideas.
Since this month, we're focused on apple recipes, check out this blog post that's devoted to Apple Recipes and Desserts. You might find something yummy here to bake.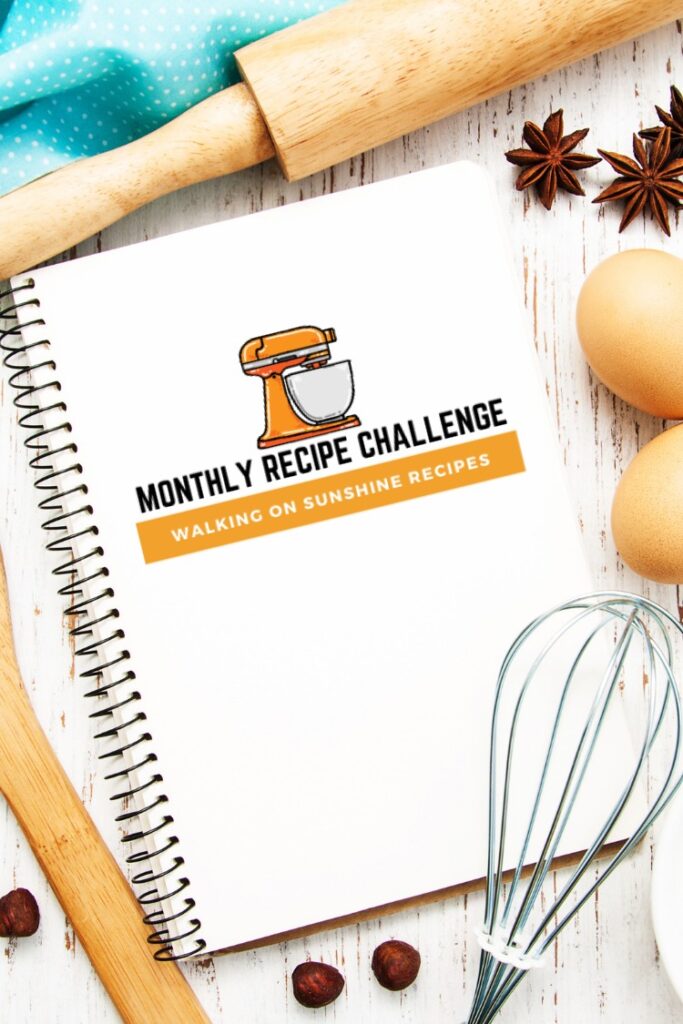 Can I submit more than one recipe?
If you want to submit more than one recipe/photo, please do so! The more you bake for your family, the more fun the challenge becomes.
How do I enter?
Recipe – decide on a recipe to bake according to the monthly theme.
Bake and photograph a recipe.
Post the photo in the Walking on Sunshine Recipe Challenge Facebook Group.
The winner is announced on the last day of the month in next month's baking challenge newsletter and preview post.
Here's how the challenge works. Make your APPLE recipe and take a photo. Add the photo to the Facebook group, telling us what you made.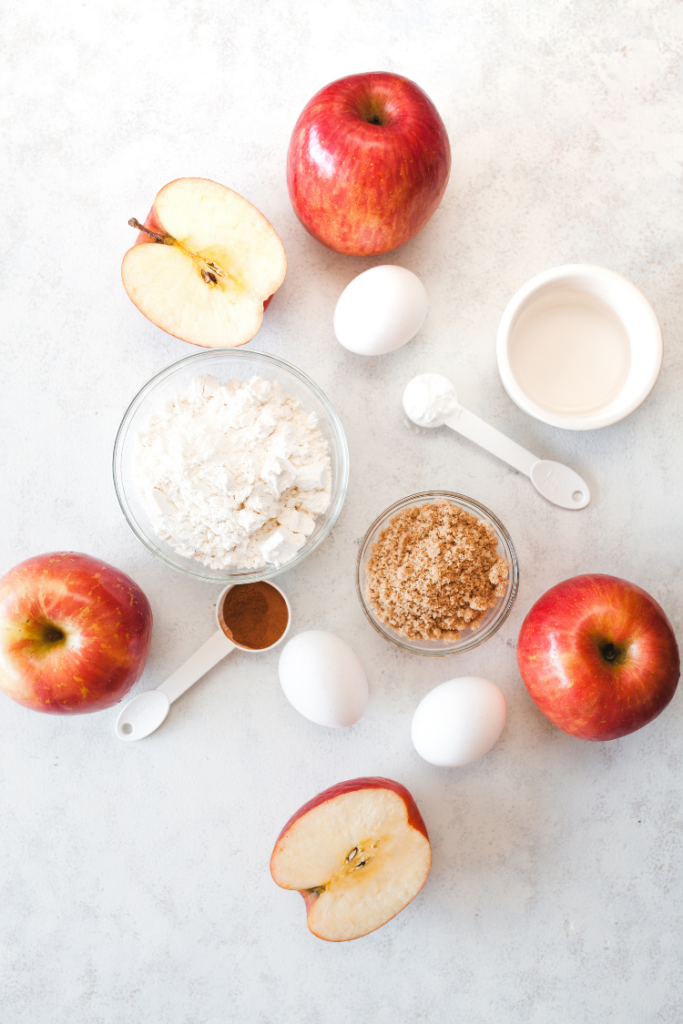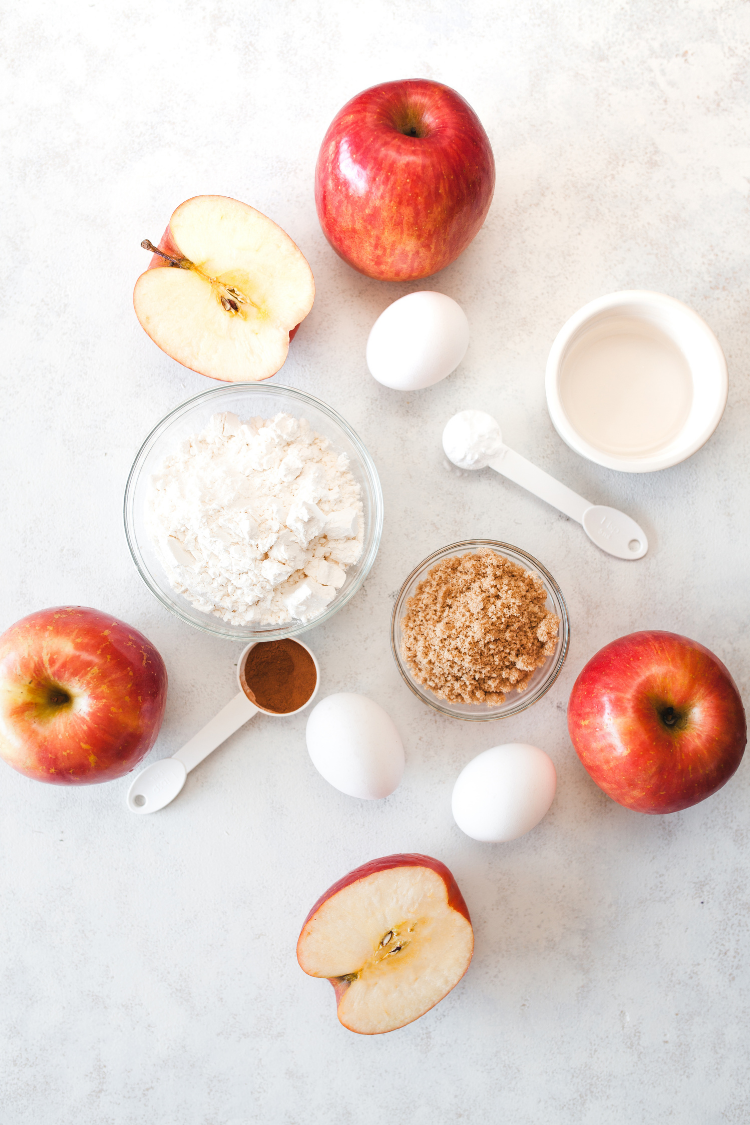 If you want to share the recipe with others, please do so. However, if the recipe is from another blog, you need to share the link to the recipe site. Please do not copy and paste a recipe from a website. If you need help grabbing a recipe link, please message me.
Every one who participates in the challenge will automatically have their name entered into a contest to win a prize (U.S. residents only).
How do I sign up for the Baking Challenge Emails?
Click the button below to sign up for WALKING ON SUNSHINE RECIPE CHALLENGE GROUP emails so you're alerted every month with our new theme.