Looking for some delicious Fall Apple Recipes to make for your family and friends? Look no further than this collection of mouth-watering ideas! From classic Apple Pie to Caramel Apple Crumble, there's something here for everyone to enjoy.
And with step-by-step instructions, you'll be able to whip up these fantastic Apple Dessert Recipes in no time at all.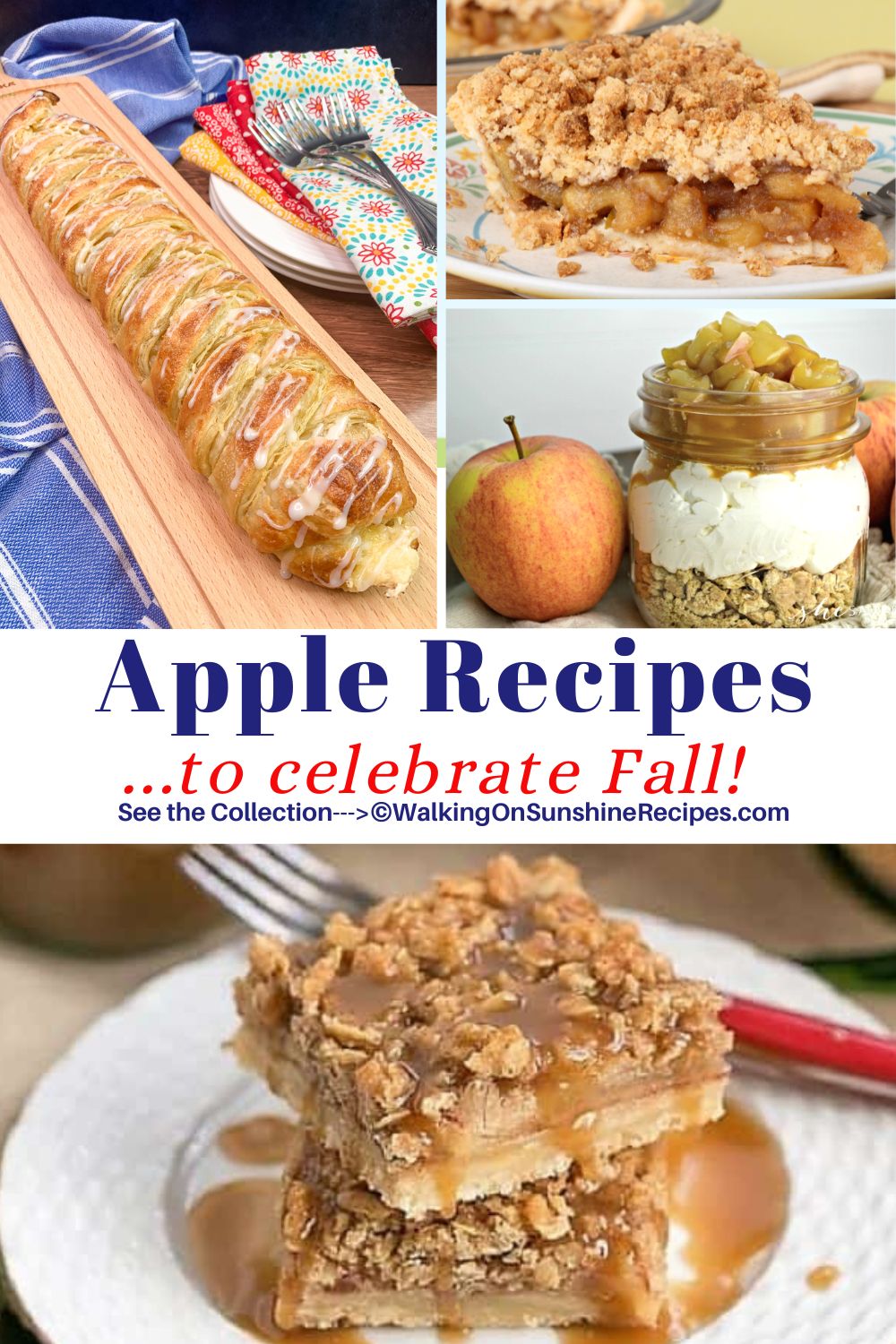 Isn't it true that eating an apple is more delicious in the Fall? Maybe it's because there are so many recipes to choose from, you really can eat an "apple a day" now that the cooler weather is here.
If you're planning a trip to the apple orchard to go apple picking, make sure you bring home a few bushels so you can enjoy all of these Fall Apple Recipes.
Table of Contents
Autumn Apple Recipes
The right apple can make all the difference in a dessert recipe. The type of apple you choose should be based on the other ingredients in the recipe. As well as the overall flavor you're trying to achieve.
For example, if you're making a pie with a sweet filling, you'll want to use a tart apple such as Granny Smith. On the other hand, if you're looking for a little more sweetness in your pie, you might want to try an Golden Delicious or Honeycrisp apple. The texture of the apples is also important to consider.
If you want your pie to have a soft, mushy filling, then you'll want to use apples that break down easily when cooked. For those recipes, you can choose a Macintosh or Braeburn. However, if you prefer a firmer filling, then choose apples that hold their shape well when cooked, such as Granny Smith or Honeycripps.
With so many different types of apples available, it's important to select the right one for your particular recipe. By taking the time to choose the perfect apple, you can ensure that your dessert will be a delicious success.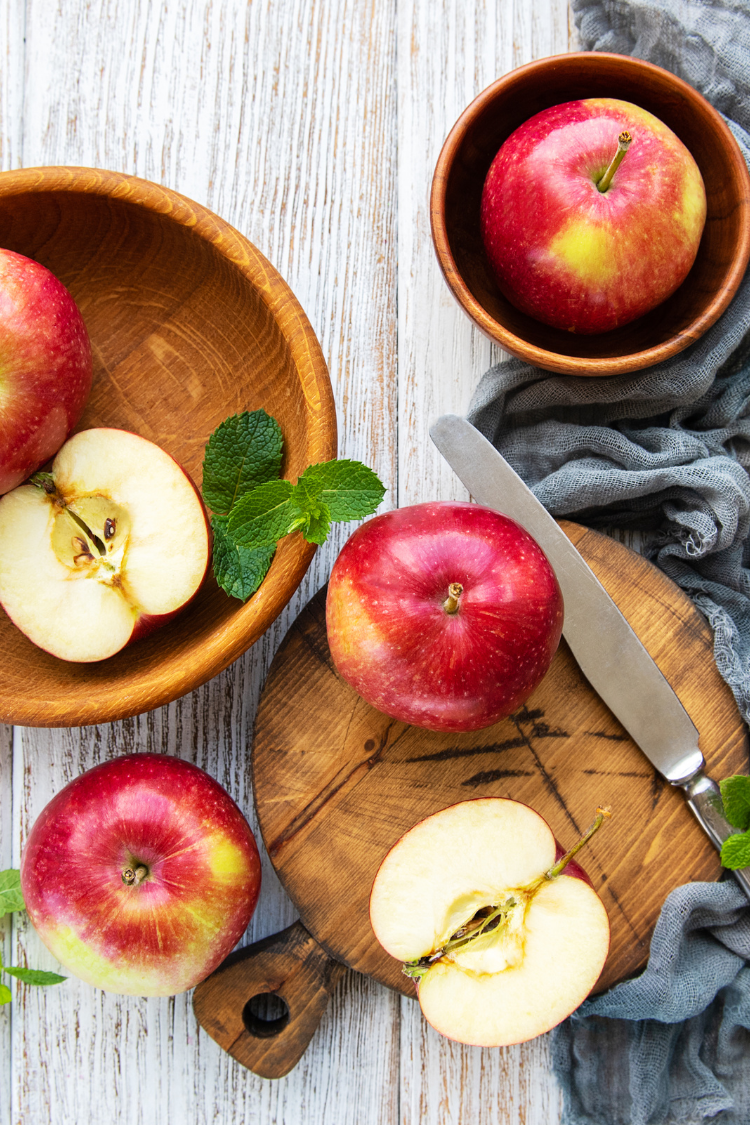 Apple Recipes to get you in the mood for Fall
There's nothing like the taste of a freshly picked apple. And with fall just around the corner, there's no better time to enjoy this delicious fruit. One of the best things about apples is that they can be used in so many different recipes. From pies and cakes to savory dishes and snacks. Here are just a few apple recipes to get you in the mood for fall:
Apple Pie: This classic recipe is perfect for any autumn occasion. Just mix up your favorite pie crust recipe, fill it with a mixture of diced apples and sugar, and bake until golden brown.
Apple Crisp: This easy dessert is made by topping a mixture of sliced apples with a crunchy topping of oats, brown sugar, and butter. Bake it in the oven until the apples are tender and the topping is golden brown.
Savory apple dishes: Apples can also be used in savory dishes, such as pork chops with apple sauce or roasted chicken with apple cider gravy. For a unique twist on traditional stuffing, try this recipe for Crock Pot Apple Cranberry Stuffed Pork Loin.
So whatever your flavor, there's an apple recipe out there for you. So go ahead and give one (or all) of these recipes a try this fall!
⭐Before You Begin! If you make this recipe, please leave a review and star rating. This helps my business thrive and continue providing FREE recipes.
Delicious Fall Apple Recipes
If you're planning a trip to the apple orchard, make sure you check out these sweet and delcious Fall Apple Recipes.
This recipe collection has been updated since it first appeared in 2020 with new photos, and information. I hope you enjoy the updates as much as I enjoyed working on them!