If you ask me what my favorite Christmas cookie is,

They're an Italian cookie, not very sweet,
more like a thin waffle cookie,
but oh so delicious.
When I was a little girl, my mother's mother would send us a box
about a week before Christmas, every year.
This box would be filled with the most delicious and beautiful cookies.
All hand-made by my grandmother.
And in that box there would be this HUGE package of
Pizzelles.
We devoured them every year.
One year, as my mother was opening the box of goodies,
at the very bottom of the box was a brand new
Pizzelle iron with a note informing
my mother that she would now be making
Pizzelles for her own family.
Grandma never sent another box of cookies.
But my mother began the next year making them and
has been making them every since.
I've helped her a few years and decided this year to
share the recipe and pictures with my friends at
Walking on Sunshine.
Here's the Pizzelle Iron that was at the
bottom of that box so many years ago…
Here's the recipe that came with the iron…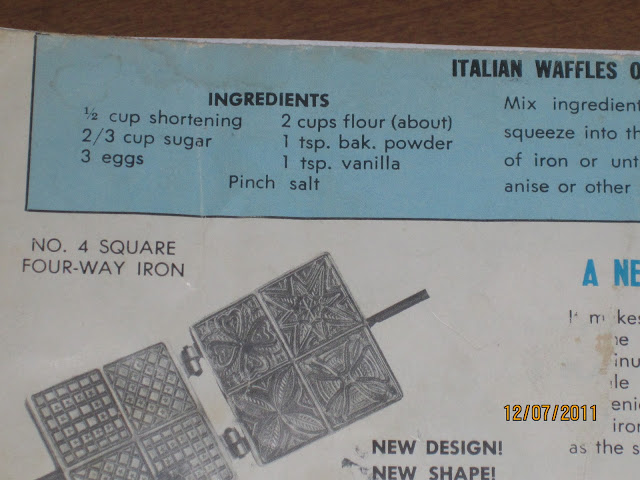 Ingredients:
1/2 cup butter
2/3 cup sugar
3 eggs
2 cups flour
1 tsp. baking powder
1 tsp. vanilla (my mother and grandmother used 1 tsp. anise)
pinch of salt
My mother had everything waiting for me to take a picture
before she started putting the dough together.
I guess she reads my blog…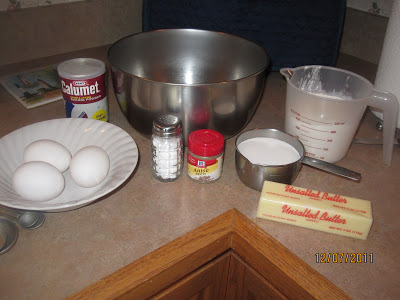 Cream the butter and sugar together.
Add the eggs and anise flavoring.
Add the dry ingredients and combine…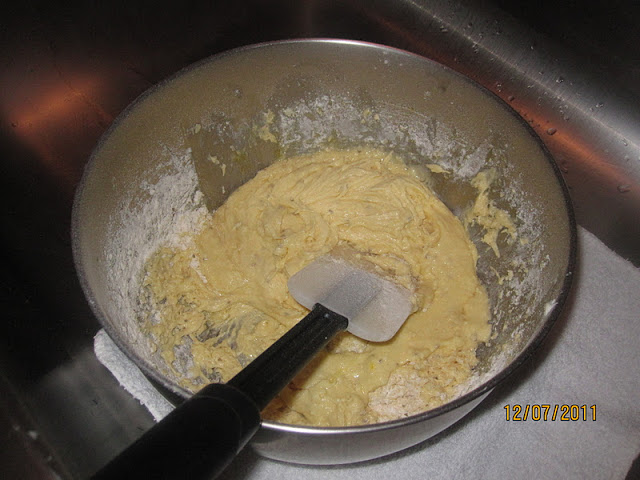 To make the Pizzelles, take a small spoonful of dough
and drop onto the PRE-HEATED iron…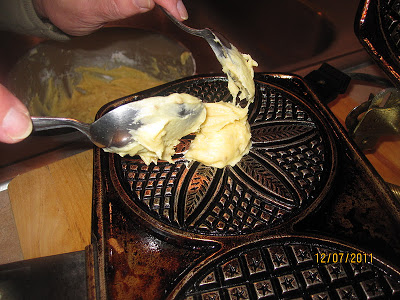 Here's my mom dropping the dough onto the hot iron…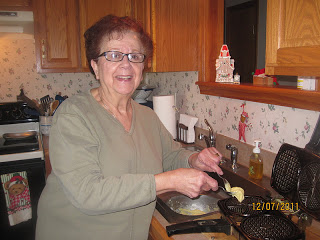 Close the iron and let the pizzelles cook for about
one minute or until they are golden brown…
Carefully take the Pizzelles off the iron and lay flat to cool…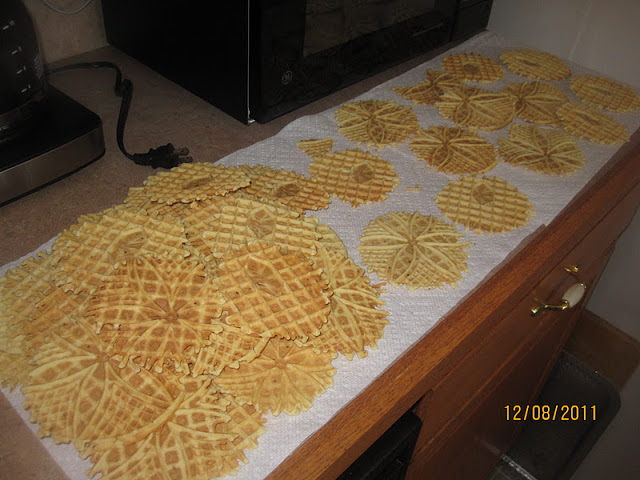 I joined the fun…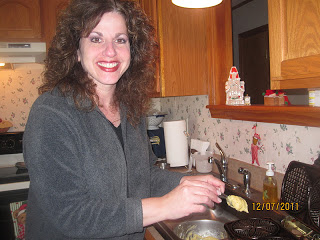 Yummy Pizzelle Cookies…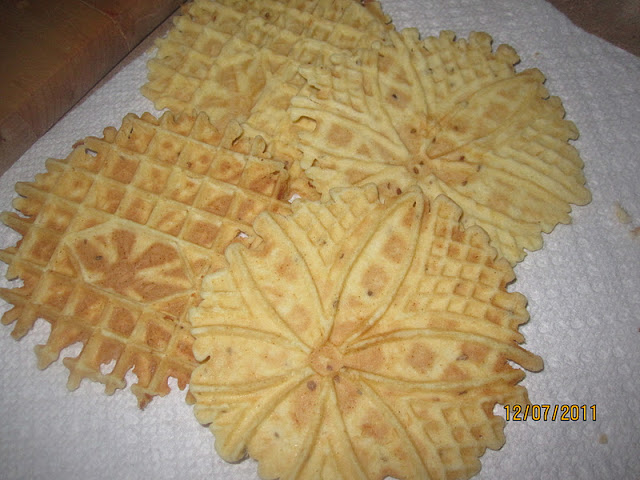 I thought I'd take a few pictures of my mom's
Christmas decorations. She no longer puts up a big tree.
Did I mention she lives 3 houses away from me?
A corner in her kitchen…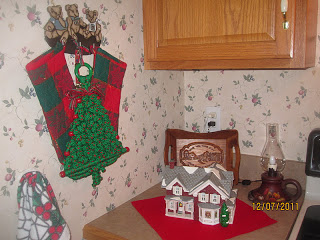 These reindeer salt and pepper shakers have been on our
kitchen table for as long as I can remember…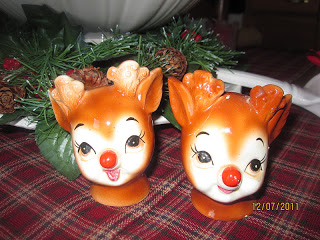 These are DELICIOUS cookies and it
wouldn't be Christmas without a few of them to enjoy!
Enjoy your day!