While you can't be the classic taste of mashed potatoes, some of the easy recipes for Thanksgiving I'm sharing today are a twist on the traditional recipe we all love. Here is a list of Thanksgiving Mashed Potato Recipes that would be a perfect addition to your turkey meal and celebration.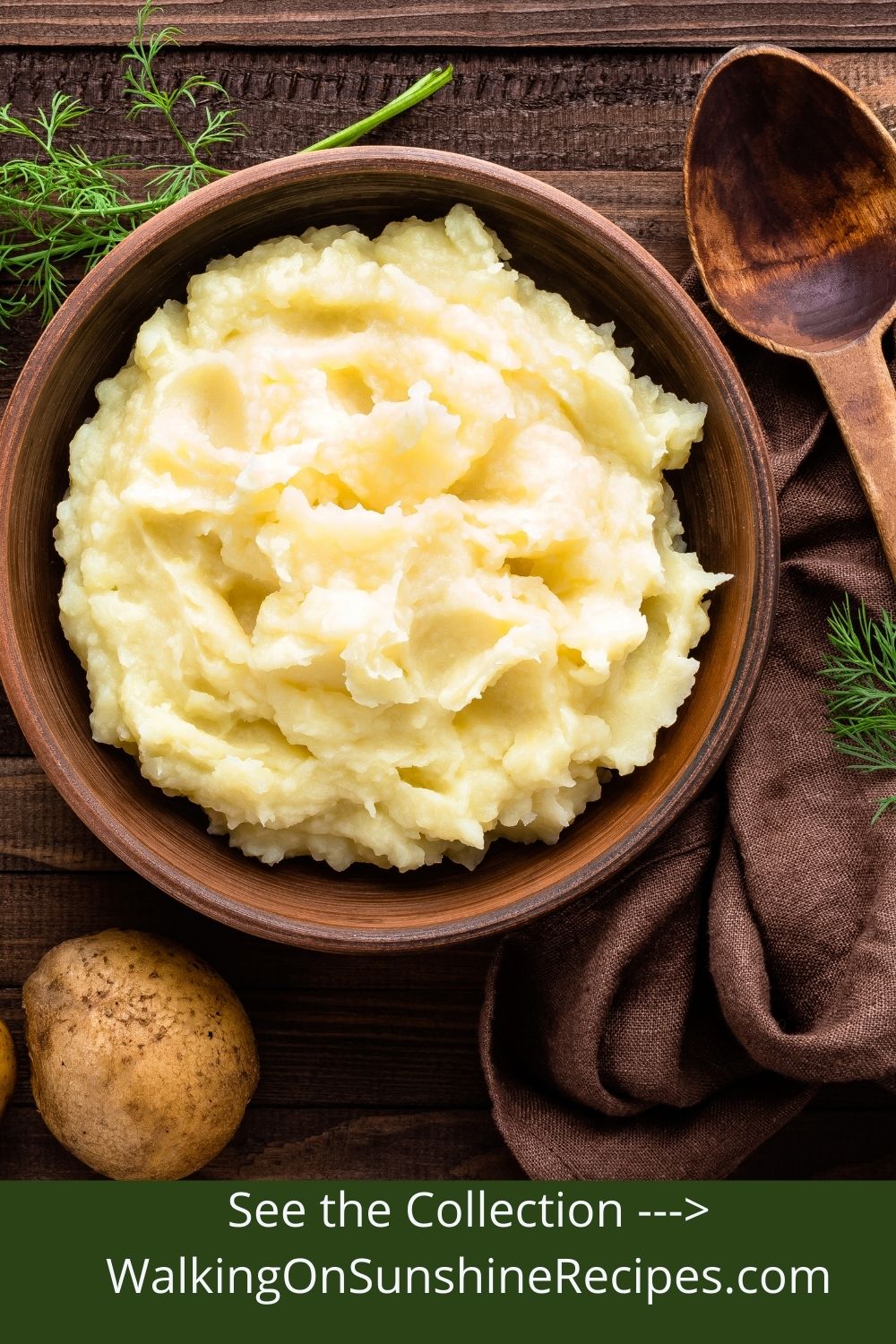 It wouldn't be Thanskgiving without mashed potatoes on the side of your plate, right? It's one of my favorite side dishes.
This recipe collection for Thanksgiving Mashed Potato Recipes was inspired by my Company Mashed Potatoes Recipe. That includes cream cheese, sour cream, heavy cream...I think you get where I'm going. It's a fancier version of traditional mashed potatoes and it's really, really good.
A few of them are also the perfect Thanksgiving Make Ahead Side Dish...which is always a plus in my book!
Table of Contents
What are the Best Potatoes for Mashing?
The answer to this question is not that easy. Everyone has their preference! According to Bonappetit's website, they say the rich texture from Yukon Gold potatoes makes the creamiest mashed potatoes.
I like to use russet potatoes which are a high-starch potatoes. They always produce a fluffy potatoes for me.
How can I make my Mashed Potatoes Better?
There are a few ways to make mashed potatoes better:
Milk - adds richness to the potatoes.
Heavy Cream - for Thanksgiving or special occasions, I like to use a combination of milk and heavy cream.
Butter - this goes without saying that butter not only makes everything taste better, but it really does add flavor to the potatoes.
Salt - you really do need to season the potatoes. Wait until after their cooked and mashed to add it. Taste the potatoes as well. Start with a little and then after tasting, add more if needed.
Sour Cream - not only does it go on top of a baked potato, but it's great in whipped mashed potatoes.
Cream Cheese - I love adding cream cheese. The first time I tried it, I was skeptical, but it really adds a richness to the potatoes.
Try my Company Mashed Potatoes Recipe where I use all of the above ingredients to make the best Thanksgiving potatoes ever!
Helpful Kitchen Tools
This post contains affiliate links. That means that if you make a purchase after clicking on a link I may earn a small commission at no extra cost to you. For more information, click here.
More Information
More Information
More Information
More Information
More Information
Storage and Reheating Tips
Store any leftover mashed potatoes in an airtight container in the refrigerator.
Most mashed potato recipes can be reheated either in the microwave or in an oven.
These ingredients don't stand up well to freezing.
Top Recipe Tip
Never use a food processor to mash the potatoes.
⭐Before You Begin! If you make this recipe, please leave a review and star rating. This helps my business thrive and continue providing FREE recipes.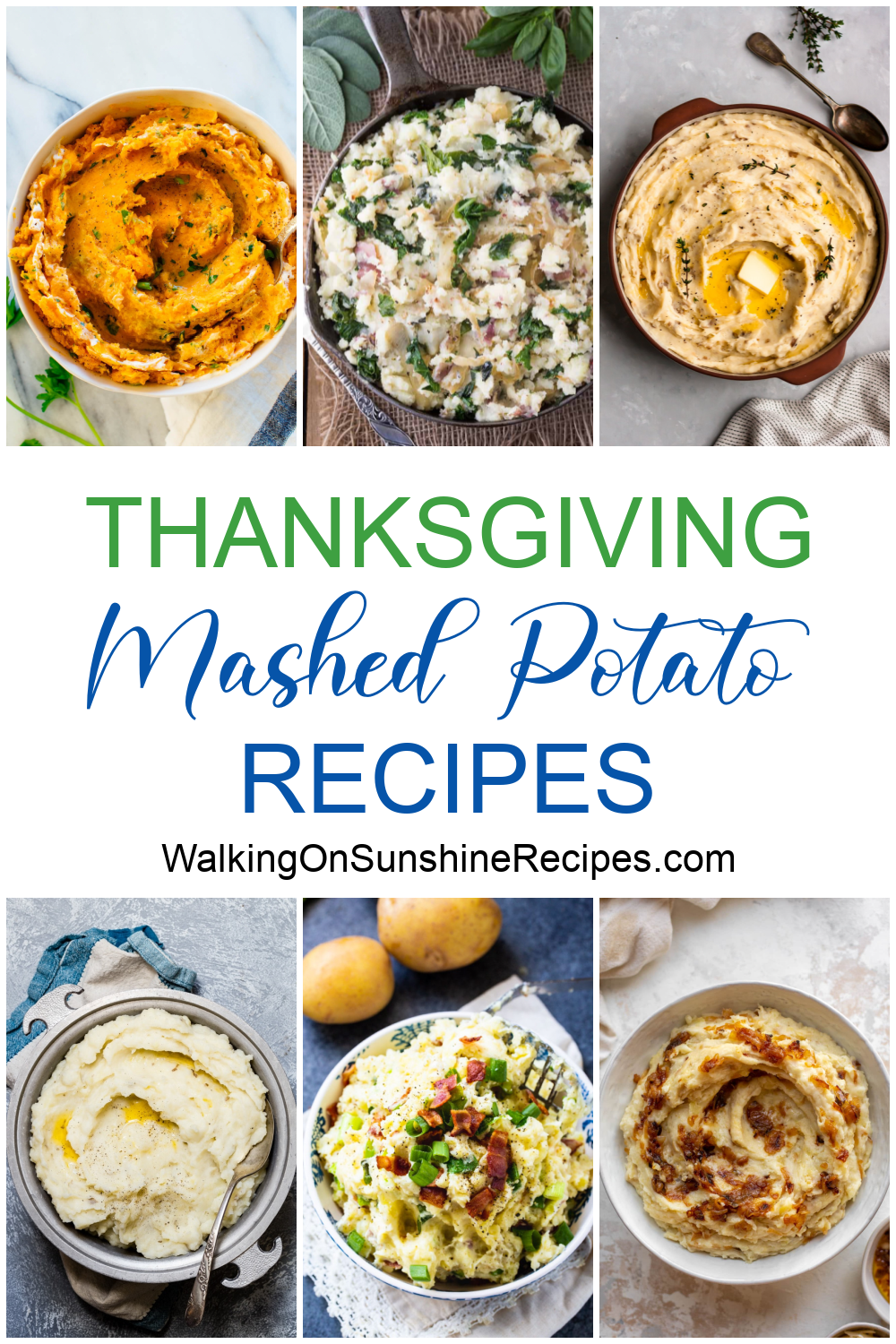 Thanksgiving Mashed Potato Recipes