Let me share with you today a tradition that has been part of our family for as long as I can remember. Thanksgiving Place Cards are a beautiful way to start your holiday meal of roast turkey with all the trimmings with family and friends gathered around the table. These printable cards are now available for you to purchase in the WOS Shop.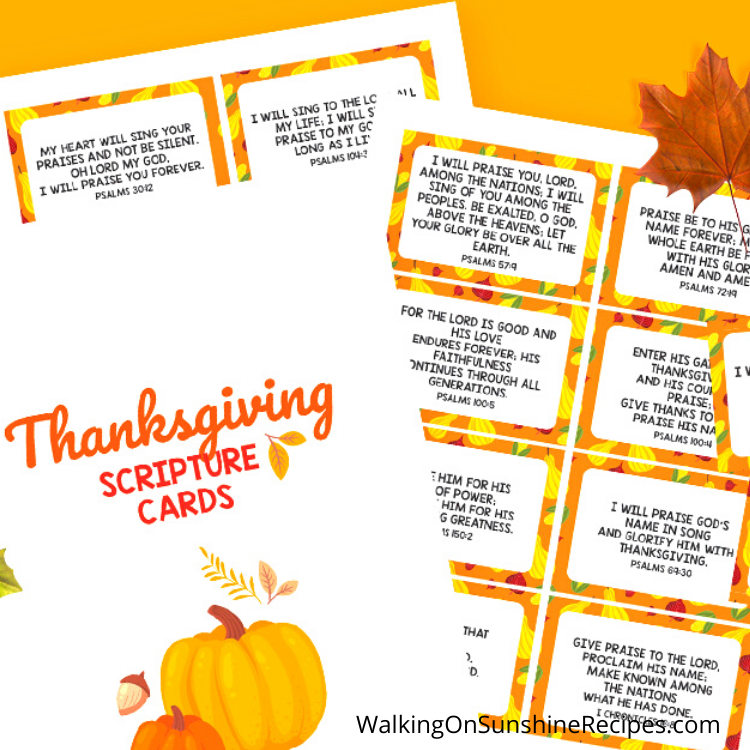 Thanksgiving Place Cards filled with thankful scripture verses or Conversation Starter Cards are both a great way to start your meal on Thanksgiving Day.
You can use these cards two different ways:
Print them out and place them on top of place settings on the table.
Or you can print the scripture verses or conversation starters out and insert them inside card stock to make a more formal looking place card for your table.
I've made it really easy for you to purchase your own set of Scripture Cards or even Thanksgiving Conversation Cards to use for your holiday celebration this year.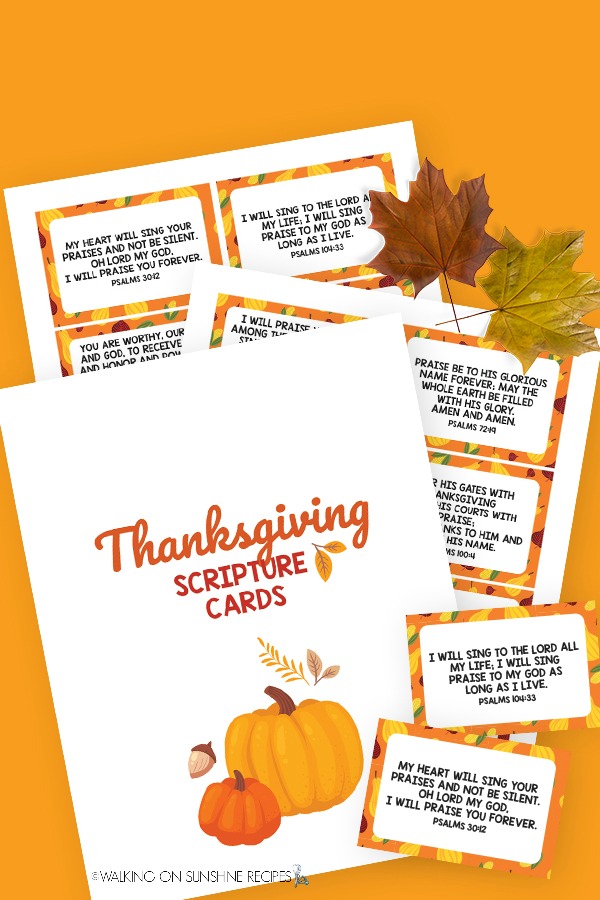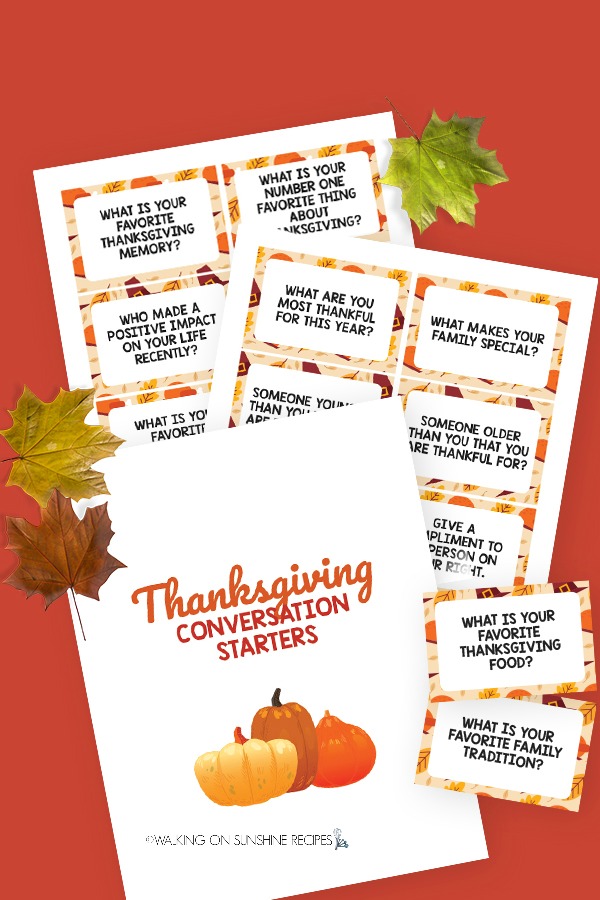 How to use Scripture Cards
We each take turns reading our card; usually ending with the "head" of the household who then prays for the meal. Even the youngest family member can participate. Usually it's just something simple like "Hallelujah" or "Thank you God."
For something fun, you can watch my family and I reading our scripture place cards around the table HERE on a Facebook Live Video I did last year.
Below is a photo of myself and my mom a very long time ago. You can tell from the table setting that it is Thanksgiving. You can't see the place cards, but they're on top of each plate.
Back then my mom made them using index cards and stickers. It was fun to help her choose the stickers for each family member.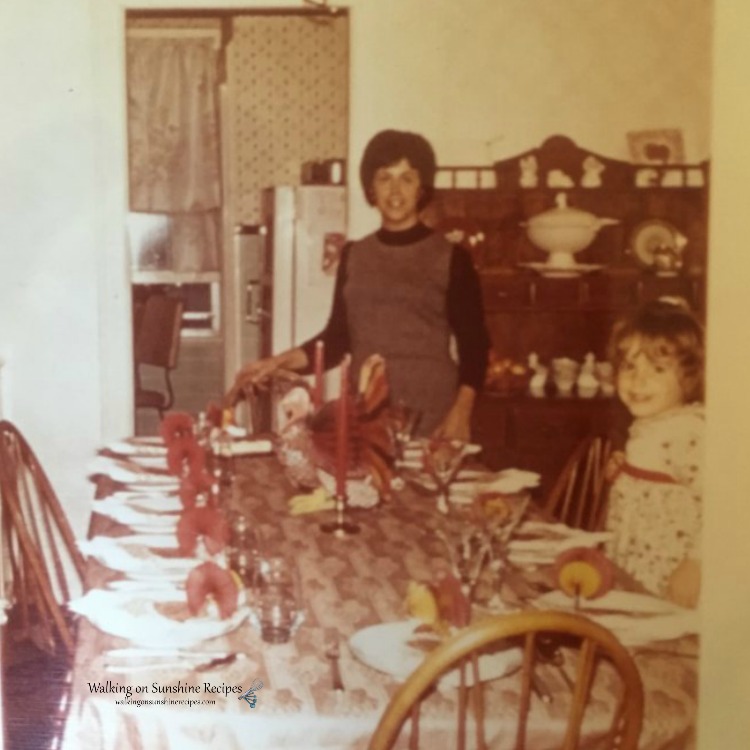 Here's a look at our Thanksgiving table with the scripture place cards from a few years ago.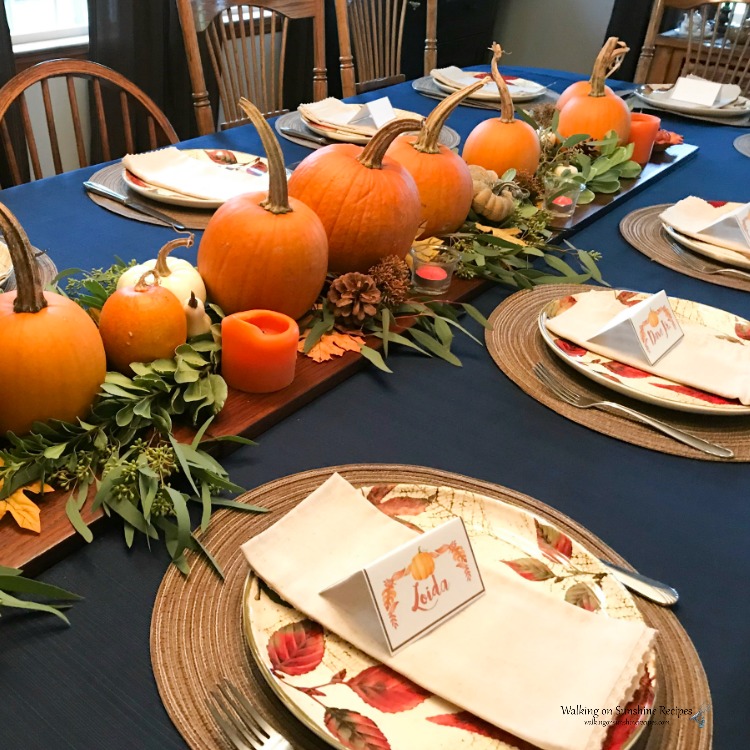 Material Needed for Thanksgiving Place Cards
This post contains affiliate links. That means that if you make a purchase after clicking on a link I may earn a small commission at no extra cost to you. For more information, click here.
You can also hand-make your own scripture place cards. Here's what you need:
More Information
More Information
More Information
More Information
More Information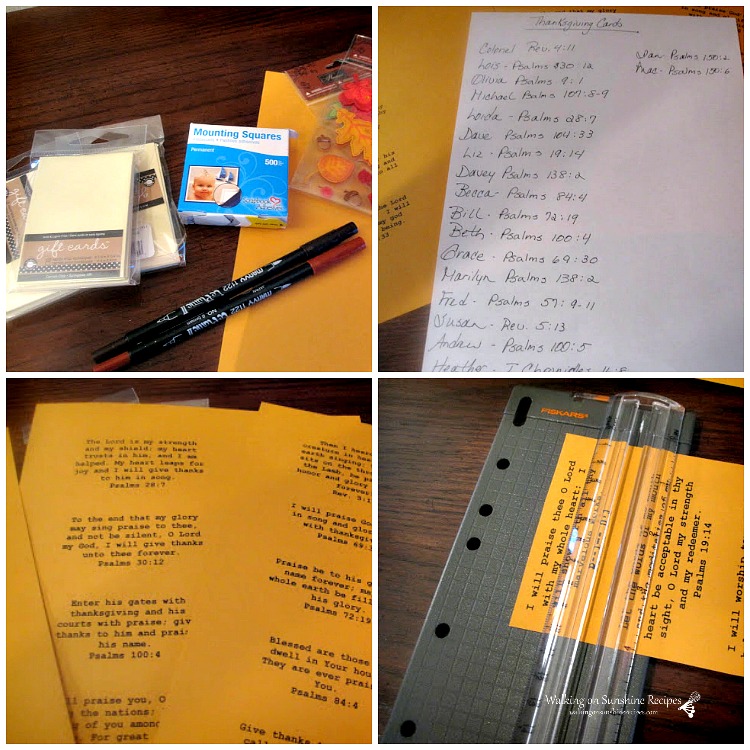 How to Make Thanksgiving Place Cards
Start with a master list of thankful type scripture verses. Psalms is a great book of the Bible to start searching!
You can also use the internet and Google to look for scripture verses.
Next choose to either write the scripture verses out by hand or type them out and print them on paper.
Cut the printed scripture verses to fit the inside of the gift cards. This step can be a little trial and error. You don't want the print to be too small so people can't read the verses but you also want to make sure they fit inside the cards.
Use the mounting squares to attach the printed scripture verses to the inside of the cards.
Decorate the front of the card by writing the name of the person and add a few fun stickers.
Why not create a beautiful Thanksgiving Centerpiece this year to go along with the scripture place cards?