Today I am sharing with you a family tradition that we have been doing in our household
for as long as I can remember…
Thanksgiving Scripture Placecards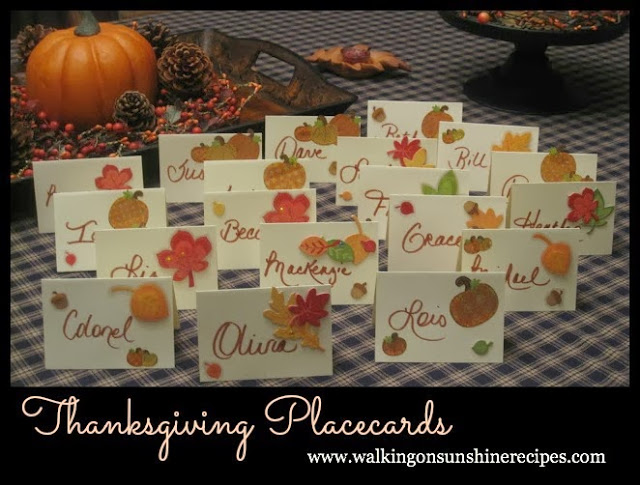 This post contains affiliate links. Your cost is the same, but I earn a commission when you shop through them.  Your purchase helps support this site and the fun things I share. For more information, click here.
My mother begin this tradition of writing out Thanksgiving or
Thankful Scriptures Verses on cards and using them as placecards for our table.
We each take turns reading our card;
usually ending with the "head" of the household who then prays for the meal.
Even the youngest family member can participate.  Usually it's just something simple like
"Hallelujah" or "Thank you God."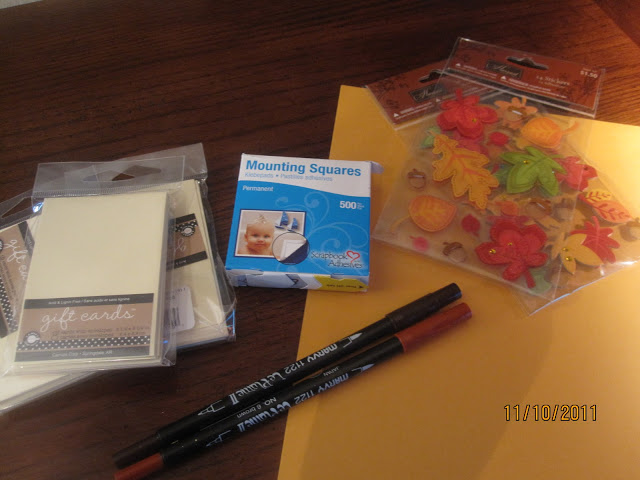 I start with a master list of scripture verses and who would get which verse
because I'm insanely organized…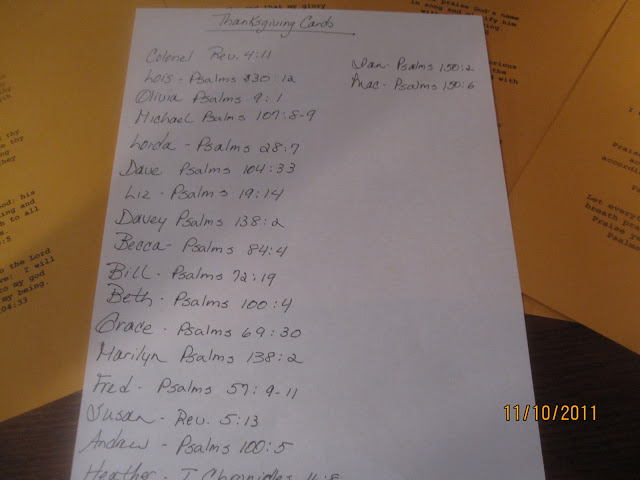 Now, you can just write the verses out on the cards
but I chose to type and print them out on the card stock…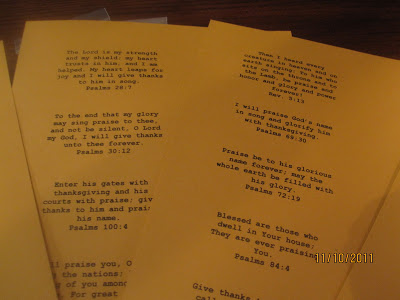 Cut the scripture verses out to fit inside your card…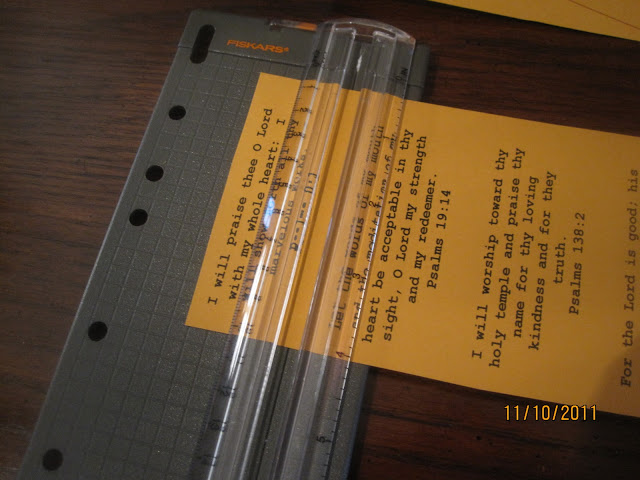 Using the mounting squares, attach the card stock to the inside of the card.
Decorate the front of the card…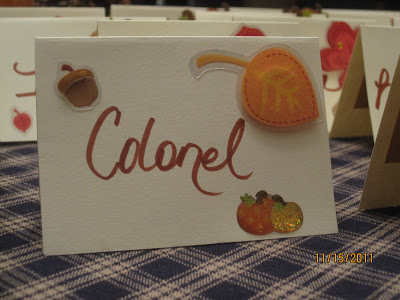 Here's a card from a few years ago
done using the computer for everything…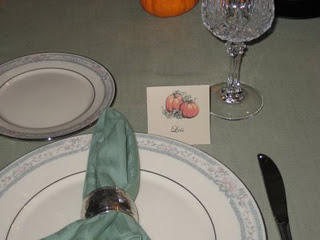 I used card stock and printed an image along with each person's name on the front
and the scripture inside.  Then I cut the card stock to the size I wanted.
You don't have to use a computer.
When my mother first started this tradition she used index cards
and hand-wrote the scripture verses.
You can even have your children cut out leaves from
construction paper and write the scripture verses on the back
with your guests names on the front of the leaf.
Whatever you do, be creative and start a new tradition with YOUR family this year!
I'm already working on mine for this year!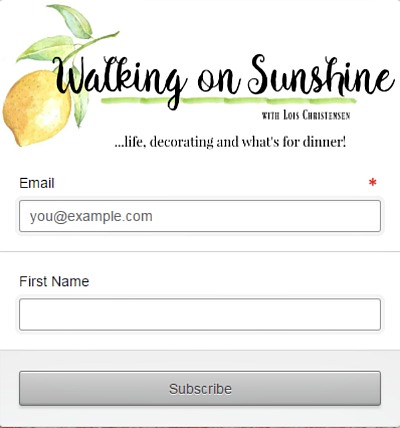 Don't forget to check out my hubby's blog, Manning the Wall.